Recipes
Roasted Squash with Mint Chimichurri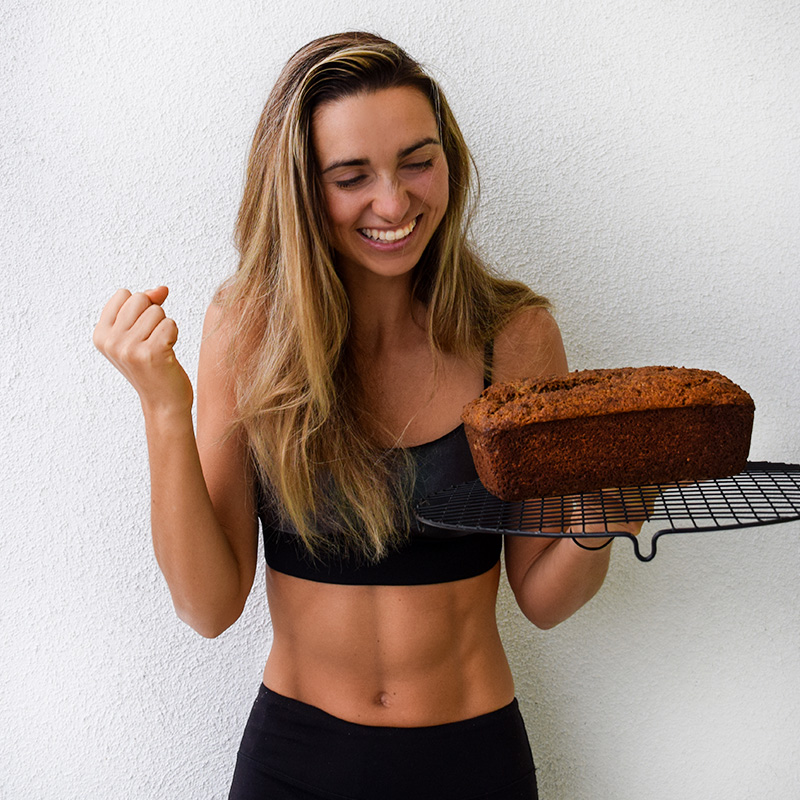 Valentina P
Difficulty

•

Time 30"
Kabocha pumpkin has a velvety mouthfeel that's perfect for high-heat roasting. The caramelized squash is then tossed with a Middle-Eastern inspired mint and pomegranate chimichurri. The interplay of textures and flavor is phenomenal. If kabocha is unavailable, substitute with any other winter squash of choice.
How To MakeDiet Type: Plant-based
---
---
Instructions
Step 1: Preheat the oven to 420°F.
Step 2: Scoop out the seeds from the pumpkin. There is no need to peel kabocha pumpkin, since the green skin is edible (only remove bumpy areas of peel that you do not want to eat). Cut the pumpkin into large wedges, about 2 inches wide each. Cut each wedge in half lengthwise, making several large pieces. Toss the pumpkin in the oil and season with salt and pepper. Note: if substituting with another winter squash, follow Note 1 below.
Step 3: Spread the pumpkin pieces on a lined baking sheet. Roast the pumpkin for 20 to 25 minutes, flipping the pieces over with a spatula after 15 minutes. The pumpkin will be ready when it is fork tender and nicely charred.
Serve: Plate the roasted pumpkin and spoon the mint chimichurri all over the tops and sides. Enjoy.
---
Recipe Notes
Note 1: If kabocha pumpkin is unavailable, try substituting with another winter squash such as 2.5 cups of peeled butternut squash or 1 large acorn squash. Kabocha and delicata squash have edible skin and do not need to be peeled. Acorn squash does not have an edible peel, but may be cooked with the peel on (simply scoop out the flesh while eating and discard the leftover peel). With any squash of choice: cut it into large pieces, toss it with the oil and seasonings, and proceed with the recipe.
Nutrition
Dig it? Leave a review
Your feedback helps us offer better suggestions for you.
No comments yet
Your photo has been archived.
Roasted Squash with Mint Chimichurri
PT30M
1/2 small kabocha pumpkin (Note 1)
2 tablespoons grapeseed oil or avocado oil
1/2 batch of Mint and Pomegranate Chimichurri
salt and pepper, to taste
Gluten Free
Paleo
Vegan
Low-Carb
3
Servings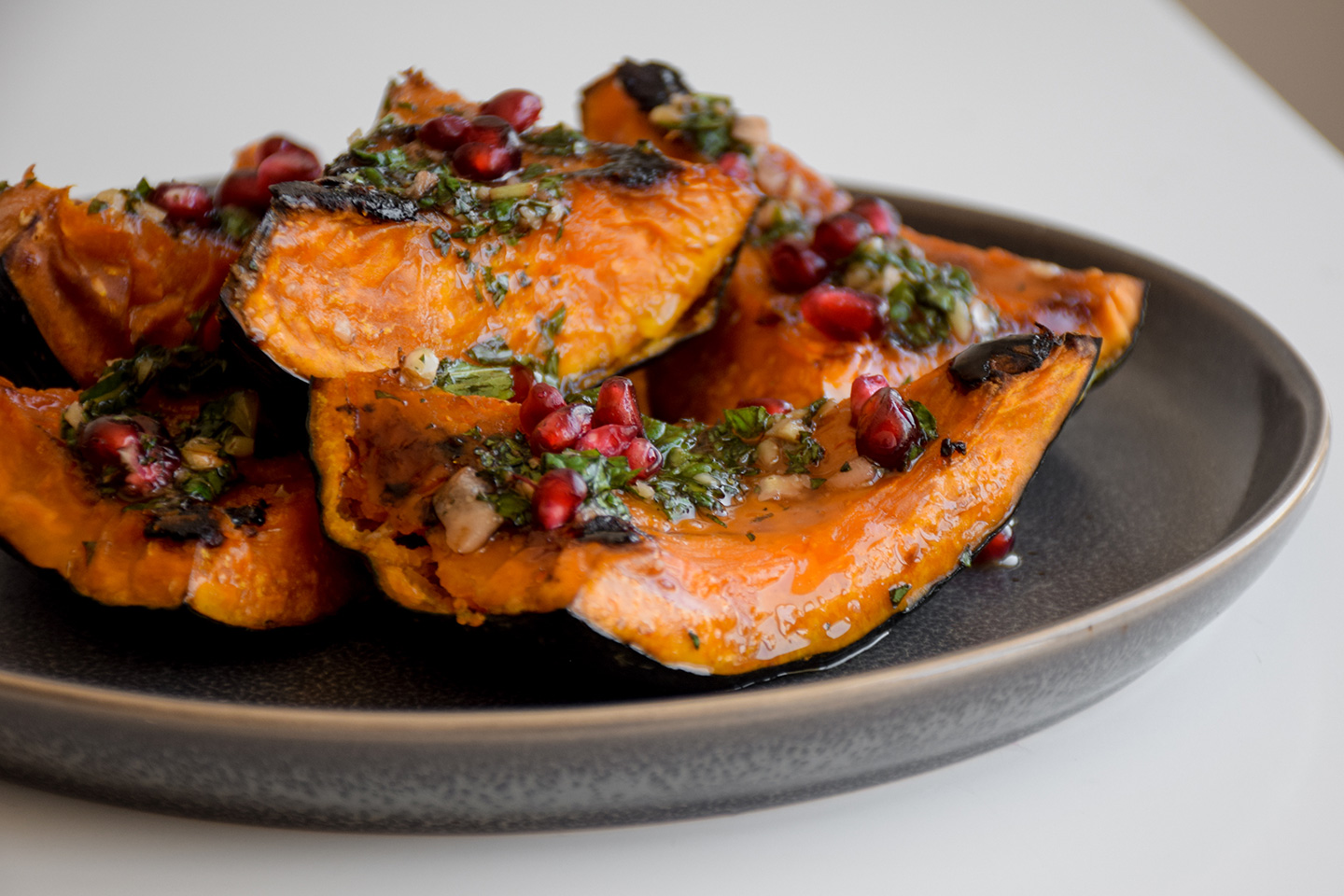 Ingredients: