Recipes
Sheet Pan Moroccan Butternut Squash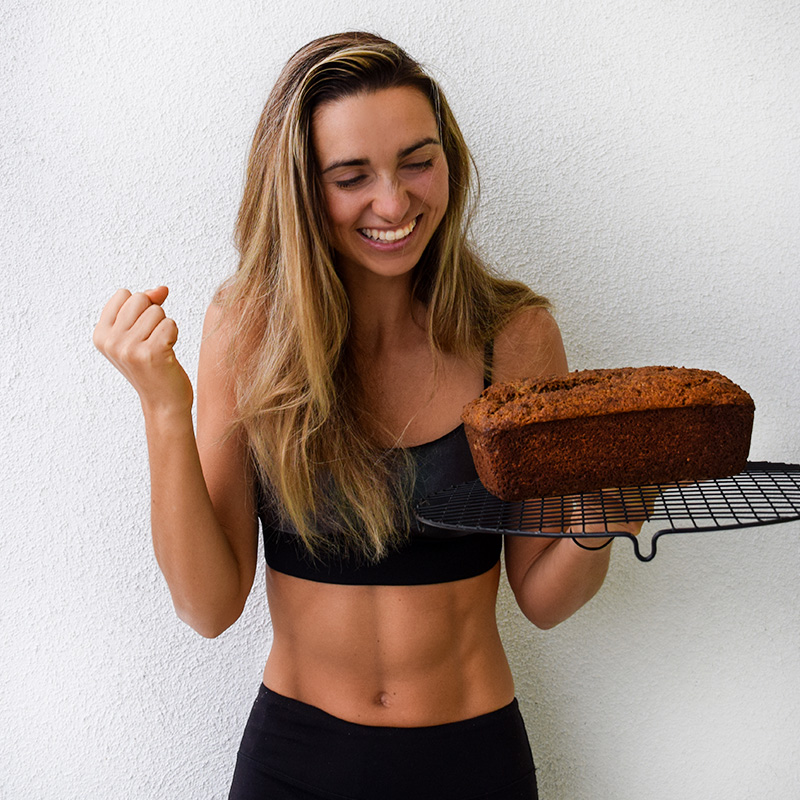 Valentina P
Difficulty

•

Time 30"
Tender roasted squash, crunchy toasted almonds, and sweet dates all tossed together with warming blend of spices. Not only is this a delicious side dish, it's also filled with nutrients and natural anti-inflammatories from the spice blend. Feel free to play with this recipe by substituting carrots, sweet potatoes, cauliflower, or another preferred hearty vegetable for the squash. Any leftover spice blend can be used with beans, meats, rice, or more vegetables later in the week. This makes a great side dish to Samira's Lebanese Rice or grilled lamb.
How To MakeDiet Type: Plant-based
---
Shopping List
Squash

1

small butternut squash, peeled and sliced into small cubes

1/2

cup slivered almonds

3

medjool dates, pitted and chopped

2

tablespoons high-heat cooking oil

2

tablespoons fresh mint, chopped

2

tablespoons fresh parsley, chopped

1

tablespoon extra-virgin olive oil

1/2

teaspoon salt

1/2

lemon, squeezed Spice Blend

1

tablespoon allspice

1

teaspoon cumin

1

teaspoon cinnamon

1/2

teaspoon cardamom

1/2

teaspoon cloves

1/4

teaspoon cayenne, or more to taste
---
Instructions
Step 1: Preheat the oven to 425°F.
Step 2: Toss the squash with the oil and salt. Spread the squash evenly on a baking sheet and roast for 20 to 25 minutes, or until fork tender. Flip over the squash halfway through cooking. While the squash cooks, chop up the fresh herbs and dates and set aside.
Step 3: Mix the spice blend ingredients together. Set aside.
Step 4: Toast the almonds by either baking them in a 325°F oven for 4 to 8 minutes or toast them in a hot frying pan for several minutes. They'll be golden and fragrant when ready. Keep an eye on them while cooking to avoid burning.
Step 5: Transfer the cook squash to a large bowl. Pour in half of the spice blend, adding more as desired (I used about 3/4 total of it). Add the dates, herbs, almonds, lemon juice, and olive oil. Toss to combine. Taste and adjust seasonings as desired.
Serve: Enjoy warm with your favorite grains and/or proteins.
Nutrition
Dig it? Leave a review
Your feedback helps us offer better suggestions for you.
No comments yet
Your photo has been archived.
Sheet Pan Moroccan Butternut Squash
PT30M
1 small butternut squash, peeled and sliced into small cubes
1/2 cup slivered almonds
3 medjool dates, pitted and chopped
2 tablespoons high-heat cooking oil
2 tablespoons fresh mint, chopped
2 tablespoons fresh parsley, chopped
1 tablespoon extra-virgin olive oil
1/2 teaspoon salt
1/2 lemon, squeezed
1 tablespoon allspice
1 teaspoon cumin
1 teaspoon cinnamon
1/2 teaspoon cardamom
1/2 teaspoon cloves
1/4 teaspoon cayenne, or more to taste
Gluten Free
Paleo
Vegan
3
Servings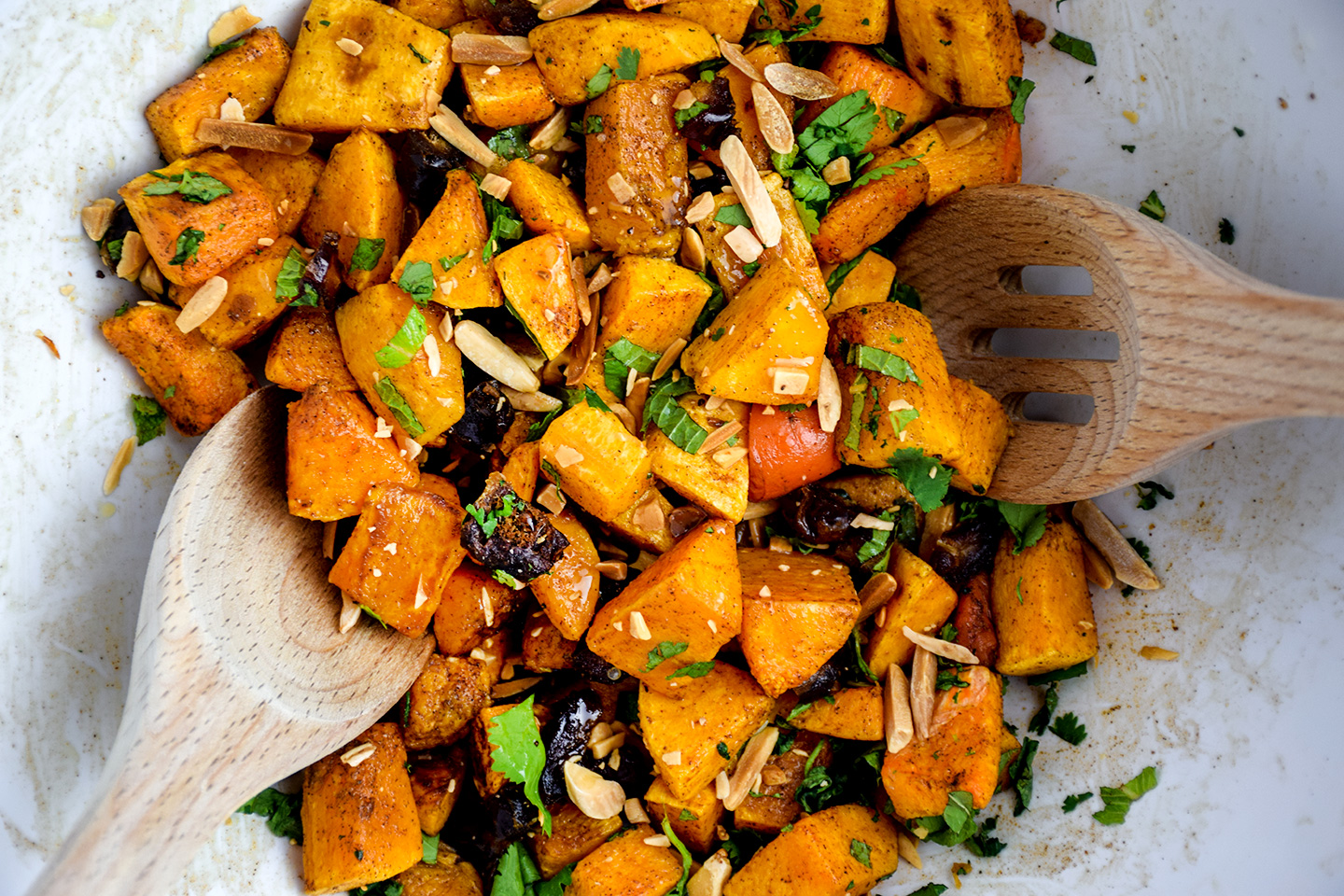 Ingredients: