Recipes
Roasted Brussel Sprouts with Spicy Agave Glaze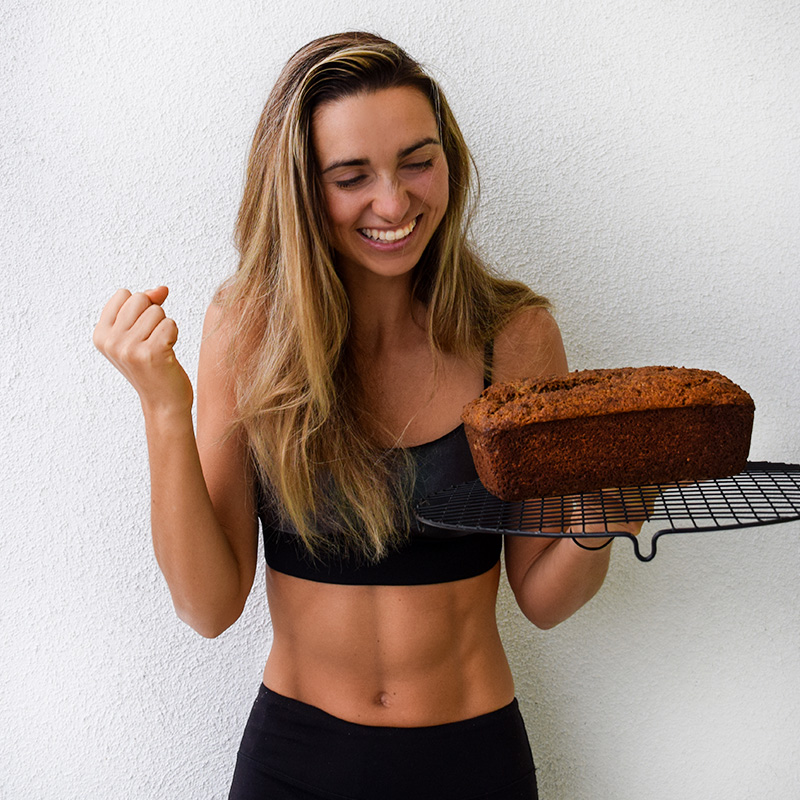 Valentina P
Difficulty

•

Time 35"
High heat and a little oil are all you need to make tender, crispy-edged brussel sprouts. After cooking, toss the roasted sprouts in a quick sweet and spicy glaze with notes of agave syrup, ginger, and garlic. A little Asian Mayo Sauce drizzled on top wouldn't hurt either. Trust me, you'll love eating your vegetables with this dish.
How To MakeDiet Type: Plant-based
---
Shopping List
Brussel Sprouts

1

pound brussel sprouts, cleaned

2

tablespoons high-heat cooking oil
salt and pepper, to taste Spicy Agave Glaze

3

tablespoons neutral-flavored oil (grapeseed, safflower, or avocado)

3

tablespoons agave syrup

2

tablespoons rice vinegar

1

packed tablespoon fresh ginger, minced

1

garlic clove, minced

1

teaspoon sriracha

1/2

teaspoon red pepper flakes

1/2

teaspoon salt
---
Instructions
Step 1: Preheat the oven to 420°F. Place a baking sheet or large cast-iron pan in the oven to preheat.
Step 2: Dry the sprouts well and then cut them lengthwise into halves or quarters, depending on their size. Toss the sprouts with the oil and spread evenly, in a single layer, on the pre-heated baking sheet or pan. Avoid overcrowding the pan, otherwise you won't get as many crispy edges.
Step 3: Roast the sprouts to 20 to 25 minutes, flipping them over halfway through the cooking time. They will be ready when they are well charred and fork-tender.
Step 4: Meanwhile, combine all glaze ingredients in a wide-mouth mason jar and emulsify it with a stick blender (we use this one). You could also use a small blender, or whisk by hand. If doing so by hand, mince the ginger very well. It will be less creamy, but still tasty.
Step 5: Remove the sprouts from the oven and toss with half of the prepared glaze. Taste and adjust seasonings as desired.
Serve: Enjoy this dish warm with extra glaze on the side and/or drizzled on top.
---
Recipe Notes
Disclosure: As an Amazon Associate, we earn from qualifying purchases. There's no extra cost to you. We only endorse things we've personally used and highly recommend.
Nutrition
Dig it? Leave a review
Your feedback helps us offer better suggestions for you.
No comments yet
Your photo has been archived.
Roasted Brussel Sprouts with Spicy Agave Glaze
PT35M
1 pound brussel sprouts, cleaned
2 tablespoons high-heat cooking oil
salt and pepper, to taste
3 tablespoons neutral-flavored oil (grapeseed, safflower, or avocado)
3 tablespoons agave syrup
2 tablespoons rice vinegar
1 packed tablespoon fresh ginger, minced
1 garlic clove, minced
1 teaspoon sriracha
1/2 teaspoon red pepper flakes
1/2 teaspoon salt
Gluten Free
Paleo
Vegan
4
Servings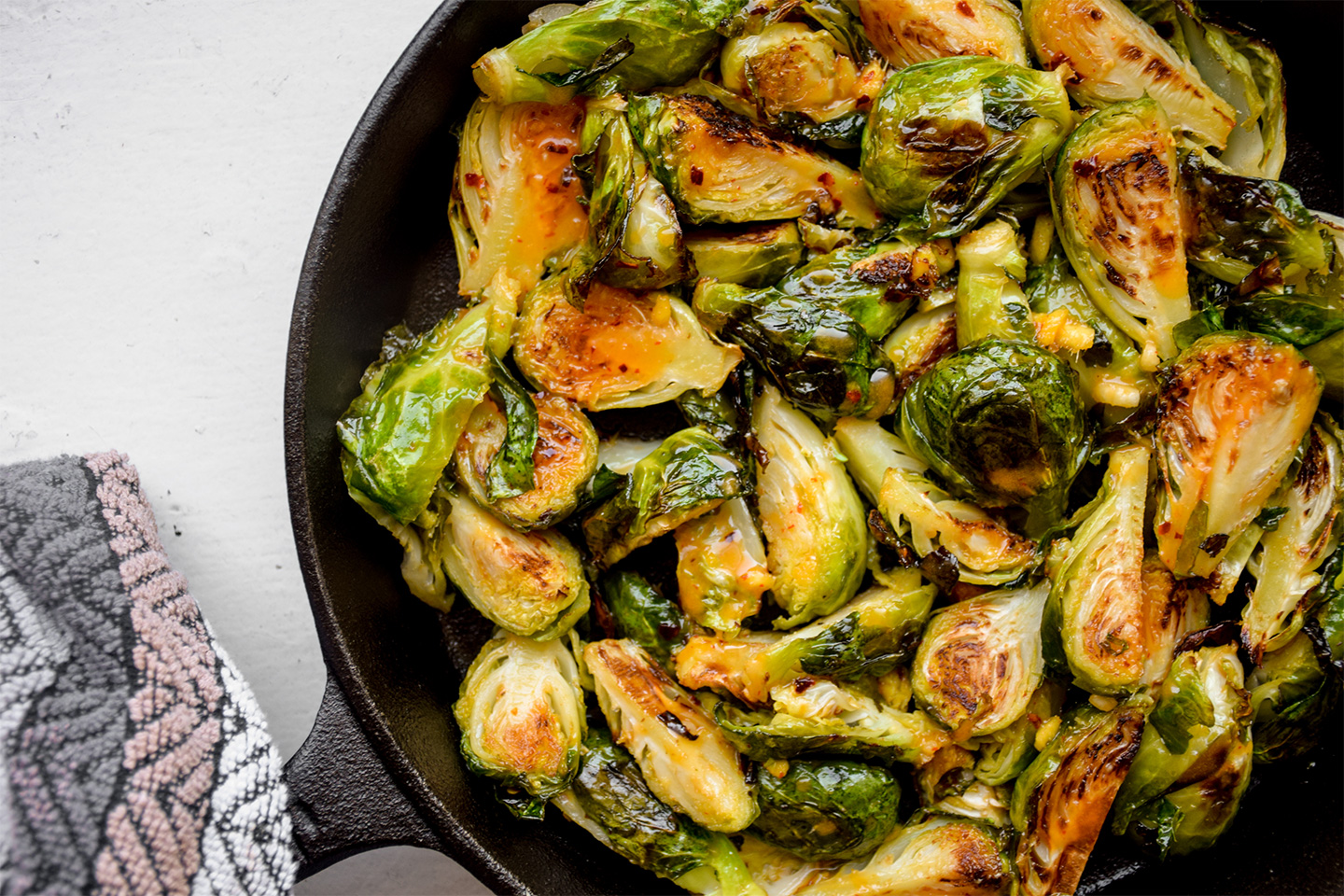 Ingredients: