Recipes
Grilled Fish with Pineapple Tomato Salsa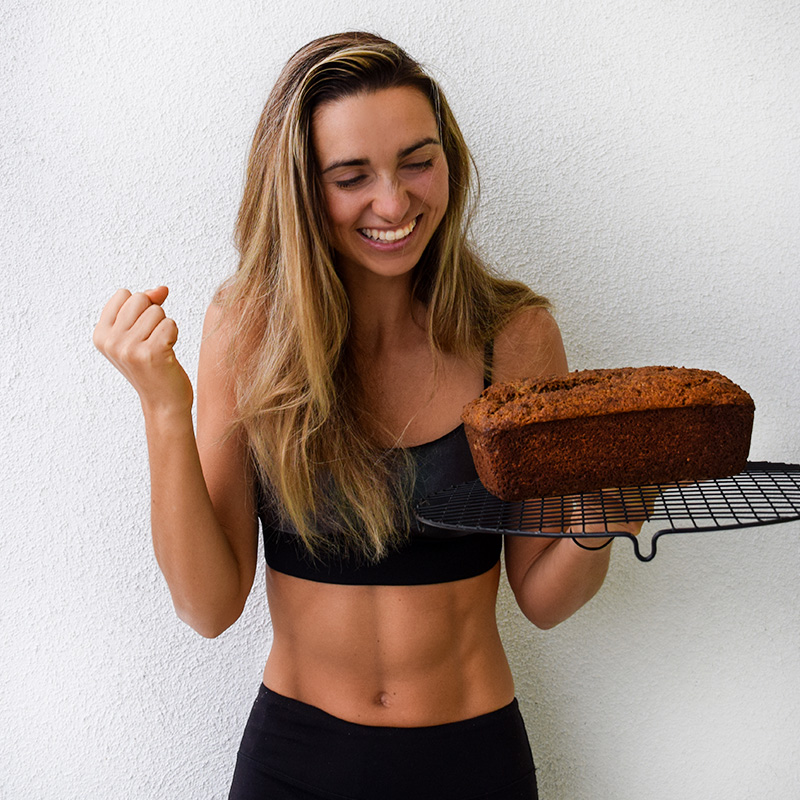 Valentina P
Difficulty

•

Time 25"
On a private island in French Polynesia, I had a lovely meal of freshly caught fish topped with a refreshing salsa of pineapple and tomato. This is my rendition of that memorable dish. It makes for a restaurant-worthy looking meal that's surprisingly simple to prepare.
How To MakeDiet Type: Paleo
---
Shopping List
Fish

4

(5 ounce) fish fillets, about 1 inch thick (sea bass, barramundi, tilapia, salmon)

4

tablespoons extra-virgin olive oil, divided
salt and pepper, to taste Salsa

1

cup fresh pineapple, finely diced

1

cup roma tomatoes, finely diced (seeds removed)

1

tablespoon fresh mint, chopped

1

tablespoon fresh cilantro, chopped

1/2

tablespoon extra-virgin olive oil

1/2

tablespoon jalapeño, chopped

1/2

tablespoon lime juice
salt and pepper, to taste Toppings (Optional)

1/4

cup mango puree (Note 1)
syrupy balsamic vinegar, to taste
celery leaves, to taste
---
Instructions
Step 1: Stir together all of the salsa ingredients in a bowl. Set aside.
Step 2: Rub the fish fillets with

3

tablespoons of the oil and season generously with salt and pepper. Heat the remaining

1

tablespoon of oil in a frying pan over medium-high heat. Add the fish and cook for about 4 minutes per side, or until the fish flakes easily with a fork.
Step 3: Plate each warm fillet and top with a small mound of the salsa. Add small dollops of the optional mango puree on the sides of the plate. Drizzle with the optional balsamic and top with the celery leaves.
Serve: An extra drizzle of olive oil, and enjoy.
---
Recipe Notes
Note 1: To make a simple mango puree, peel and dice a ripe mango. Puree the mango flesh in a food processor or blender until smooth. The sweeter and juicier the mango, the better the puree will taste.
Nutrition
Dig it? Leave a review
Your feedback helps us offer better suggestions for you.
No comments yet
Your photo has been archived.
Grilled Fish with Pineapple Tomato Salsa
PT25M
4 (5 ounce) fish fillets, about 1 inch thick (sea bass, barramundi, tilapia, salmon)
4 tablespoons extra-virgin olive oil, divided
salt and pepper, to taste
1 cup fresh pineapple, finely diced
1 cup roma tomatoes, finely diced (seeds removed)
1 tablespoon fresh mint, chopped
1 tablespoon fresh cilantro, chopped
1/2 tablespoon extra-virgin olive oil
1/2 tablespoon jalapeño, chopped
1/2 tablespoon lime juice
salt and pepper, to taste
1/4 cup mango puree (Note 1)
syrupy balsamic vinegar, to taste
celery leaves, to taste
Gluten Free
Paleo
Low-Carb
4
Servings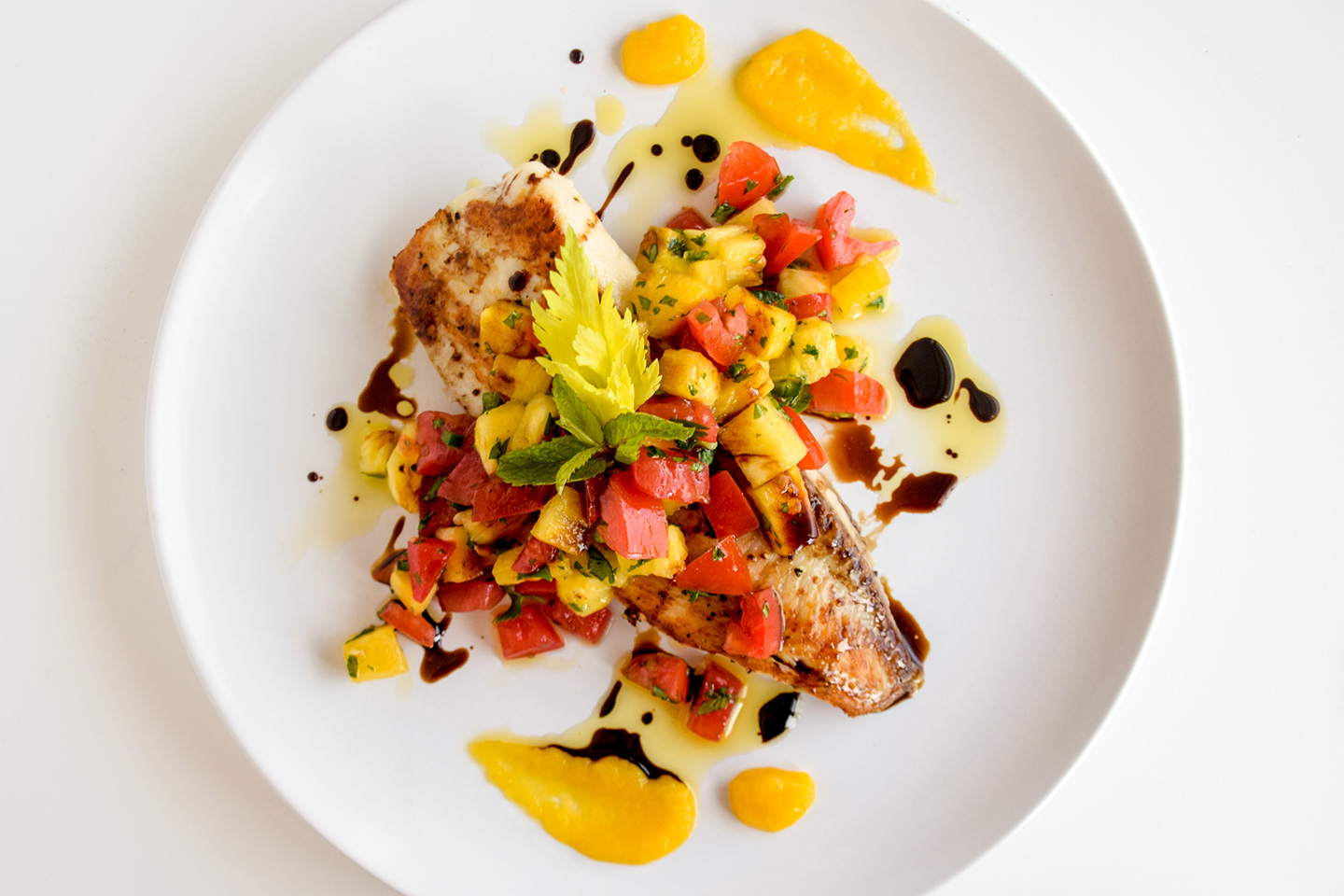 Ingredients: