Recipes
Goji Berry Baked Salmon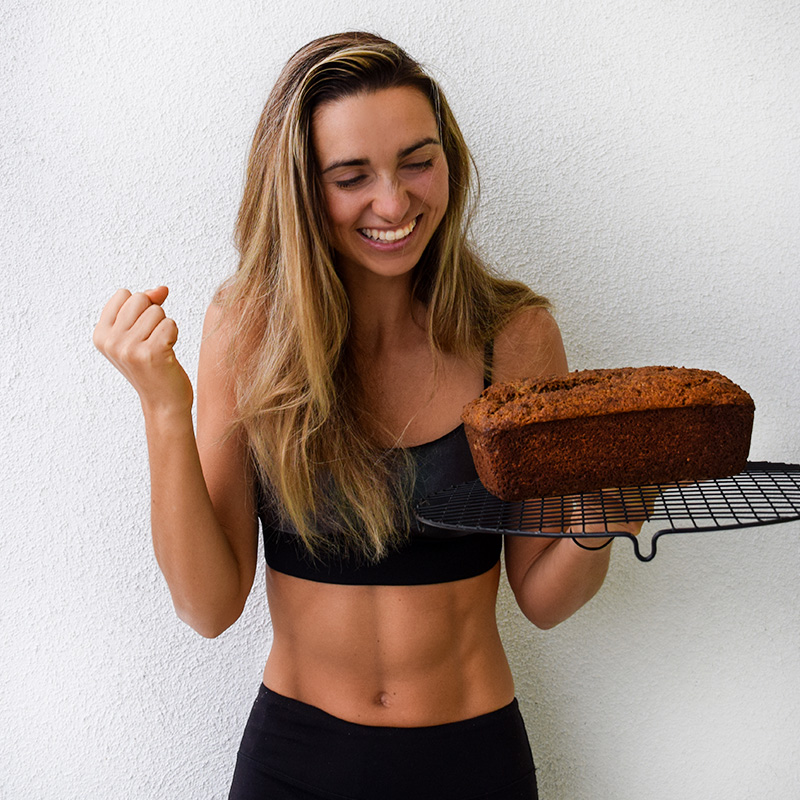 Valentina P
Difficulty

•

Time 45"
This is one of my favorite baked salmon recipes. It consists of perfectly tender salmon topped with a sweet and salty goji berry paste. You'll need to use a food processor for this, as the dried berries are too tough for a traditional blender to process. Goji berries can be found in the dried fruit section of many supermarkets. They have been touted for years as an antioxidant and anti-inflammatory superfood.
How To MakeDiet Type: Low-carb
---
Shopping List
2

pound salmon filet (Note 1)

3/4

cup dried goji berries

3

tablespoons light olive oil

1/2

lemon, juiced

1/2

teaspoon Himalayan pink salt
---
Instructions
Step 1: Preheat the oven to 375°F. Place the salmon on a rimmed foil-lined baking sheet or casserole dish.
Step 2: Add the goji berries, olive oil, and lemon juice to a food processor. Pulse until the goji berries have broken down turn into a sticky paste-like consistency. It will take a few minutes, as they are very dry and difficult to break down. Scrape down the sides of the processor bowl as needed.
Step 3: Sprinkle the salt evenly over the salmon filet. Spread the goji paste onto the salmon, covering the entire surface of the fish. It will be very sticky and thick, so use your hands to help you, spreading it out as best as you can. Tent the salmon with foil, covering the top of the fish. Be careful not to press the foil down onto the sticky goji berry topping.
Step 4: Roast the salmon, covered with the foil, for 11 to 15 minutes depending on the thickness of the filet. When done, remove the foil and cool.
Serve: Enjoy warm or at room temperature. Keep the goji berry theme going with Goji Berry Salad.
---
Recipe Notes
Note 1: If you'd like to cut this recipe down to 4 servings (using a 1 pound salmon fillet), I do not recommend cutting down the quantity of goji berry paste in the food processor. If there is not enough paste quantity in the food processor, the machine will not be able to break it down. In this case, just use half of the goji berry paste produced and reserve the other half for future use.
Nutrition
Dig it? Leave a review
Your feedback helps us offer better suggestions for you.
No comments yet
Your photo has been archived.
Goji Berry Baked Salmon
PT45M
2 pound salmon filet (Note 1)
3/4 cup dried goji berries
3 tablespoons light olive oil
1/2 lemon, juiced
1/2 teaspoon Himalayan pink salt
Gluten Free
Paleo
Low-Carb
8
Servings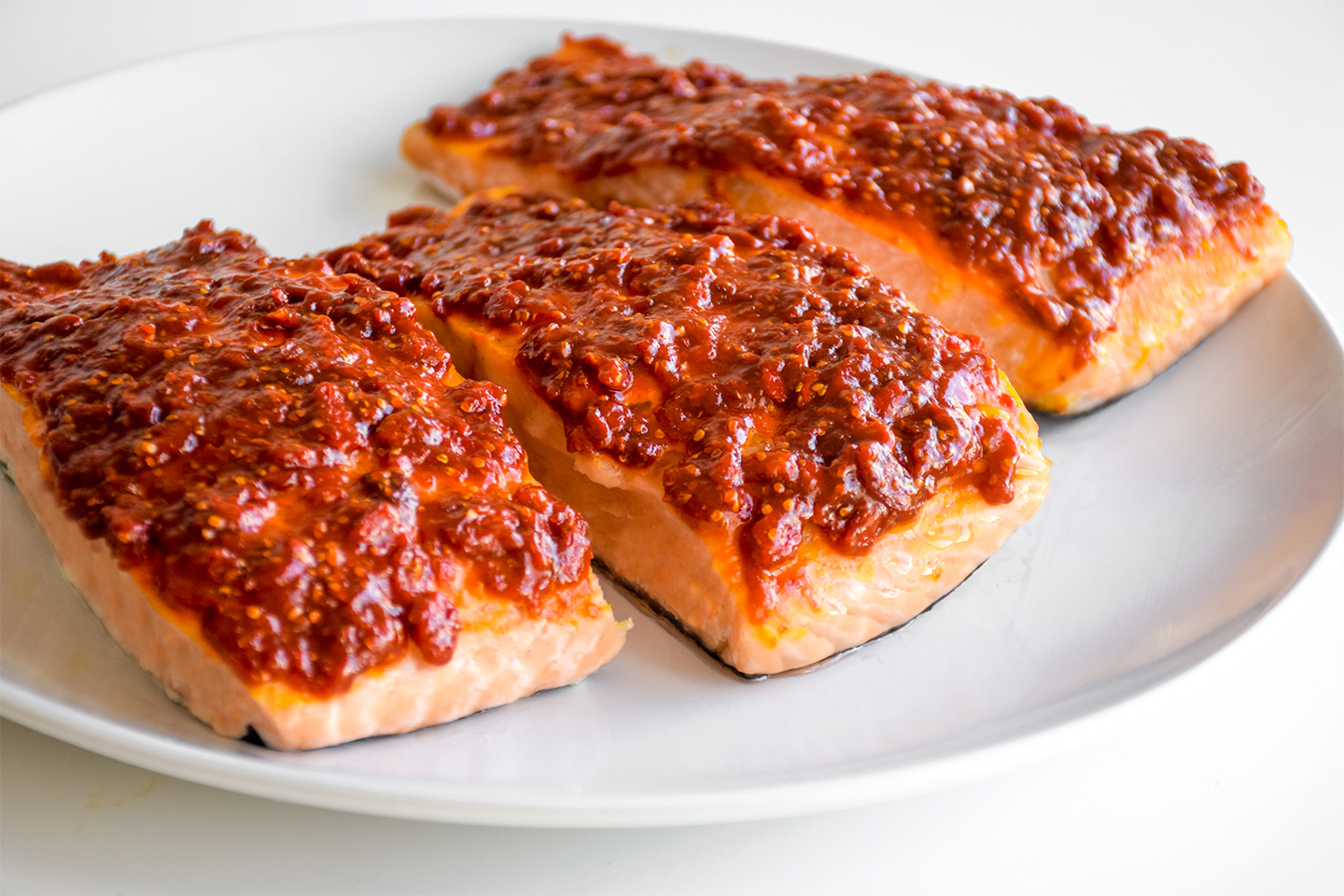 Ingredients: