Recipes
Crispy Pan-Fried Tofu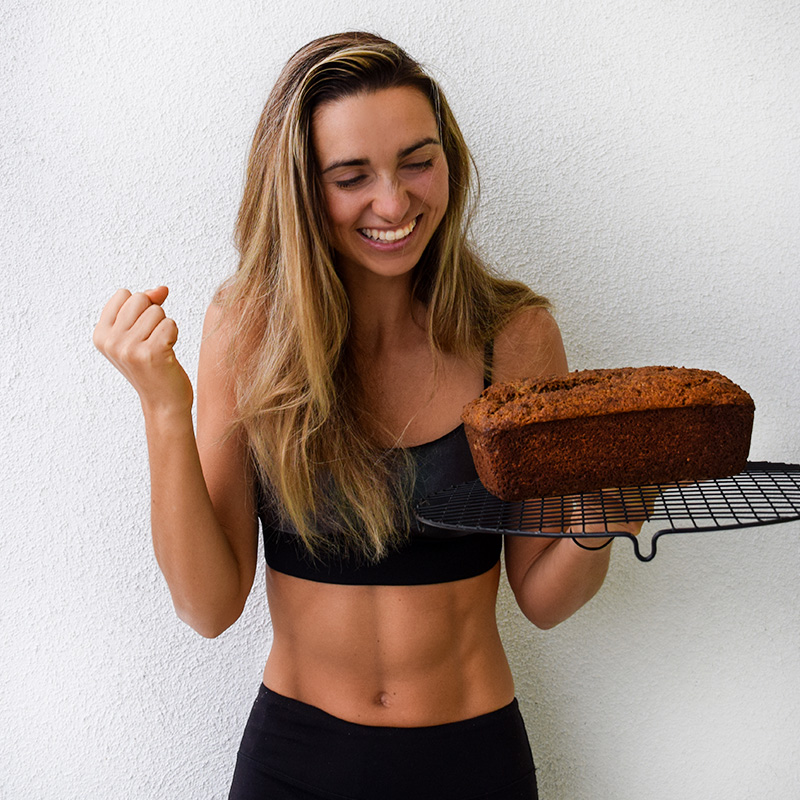 Valentina P
Difficulty

•
Crispy pan-fried tofu that's easy and delicious. The trick is to tear the tofu, rather than chop it, so that the seasoning sauce gets into every bite.
How To MakeDiet Type: Plant-based
---
Shopping List
1

(15 ounce) block extra firm tofu

2

tablespoons avocado oil

2

tablespoons corn starch (optional, for extra crispy)

2

teaspoons tamari

1 1/2

teaspoons maple syrup

1/4

teaspoon garlic or onion powder
---
Instructions
Step 1: Cut the tofu block in half horizontally and vertically to make 4 tofu steaks. Press the water out of the tofu by wrapping it in paper or clean reusable towels and setting a heavy pan on top of it. Let it press for 10 minutes.
Step 2: Take each piece of tofu and tear it apart into bite-sized chunks with your hands (rather than just chopping it). Toss with the optional cornstarch until well coated.
Step 3: Heat the oil in a nonstick skillet over medium-high heat. Add the tofu in a single layer, sprinkle with a little salt, and cook for several minutes on each side. Don't move the tofu during this time, so that it can get well browned and crisp. Turn and repeat until all of the tofu is well browned, about 10 minutes. Use the side of a spatula to separate the tofu if it starts sticking together.
Step 4: Stir together the tamari, maple, garlic powder, and onion. Pour this over the tofu and continue to cook for a few more minutes, letting the sauce caramelize the tofu.
Serve: Enjoy! This is great in Asian Tofu and Noodle Salad.
Dig it? Leave a review
Your feedback helps us offer better suggestions for you.
No comments yet
Your photo has been archived.
Crispy Pan-Fried Tofu
1 (15 ounce) block extra firm tofu
2 tablespoons avocado oil
2 tablespoons corn starch (optional, for extra crispy)
2 teaspoons tamari
1 1/2 teaspoons maple syrup
1/4 teaspoon garlic or onion powder
Gluten Free
Vegan
Servings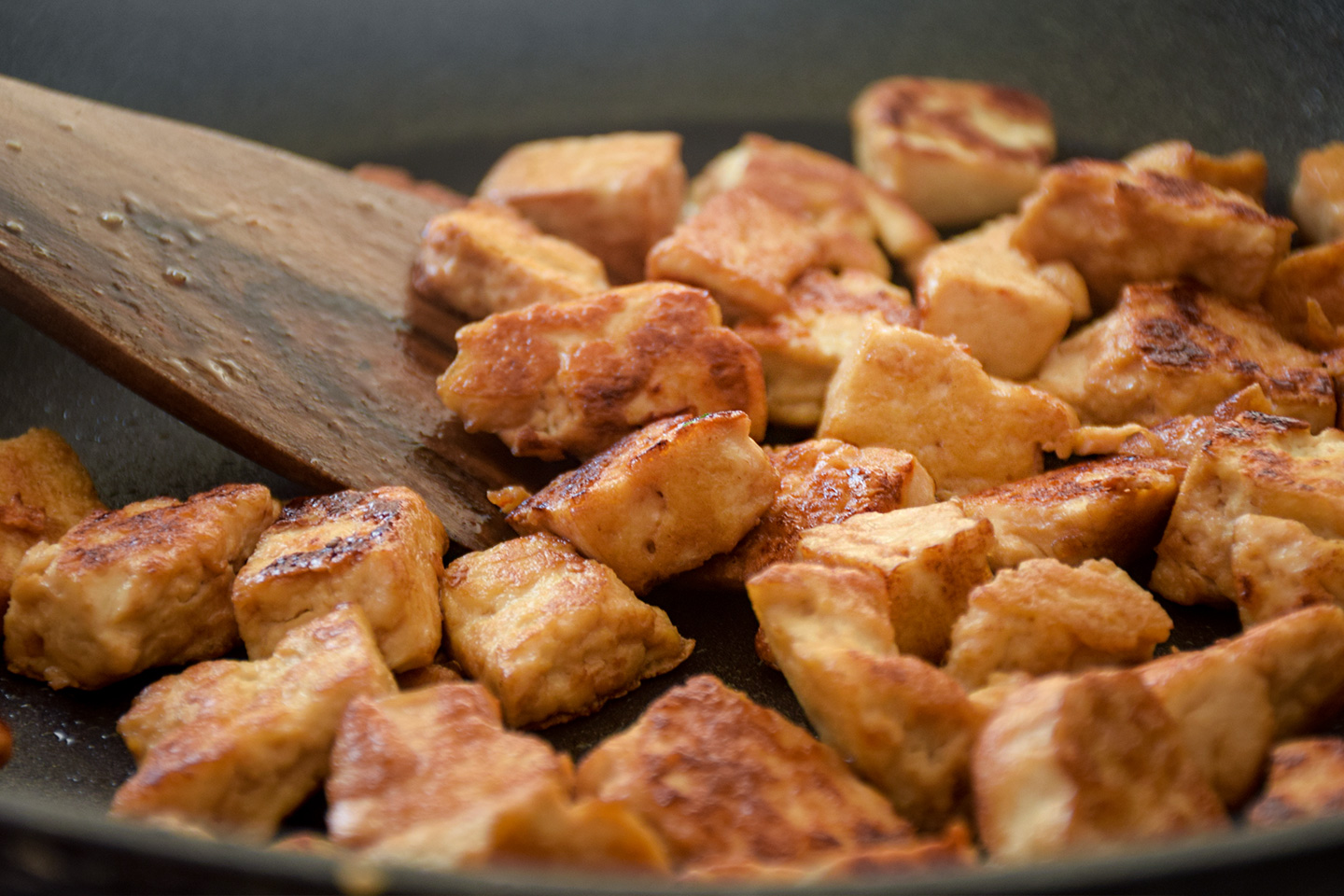 Ingredients: