Recipes
Zucchini-Wrapped Enchiladas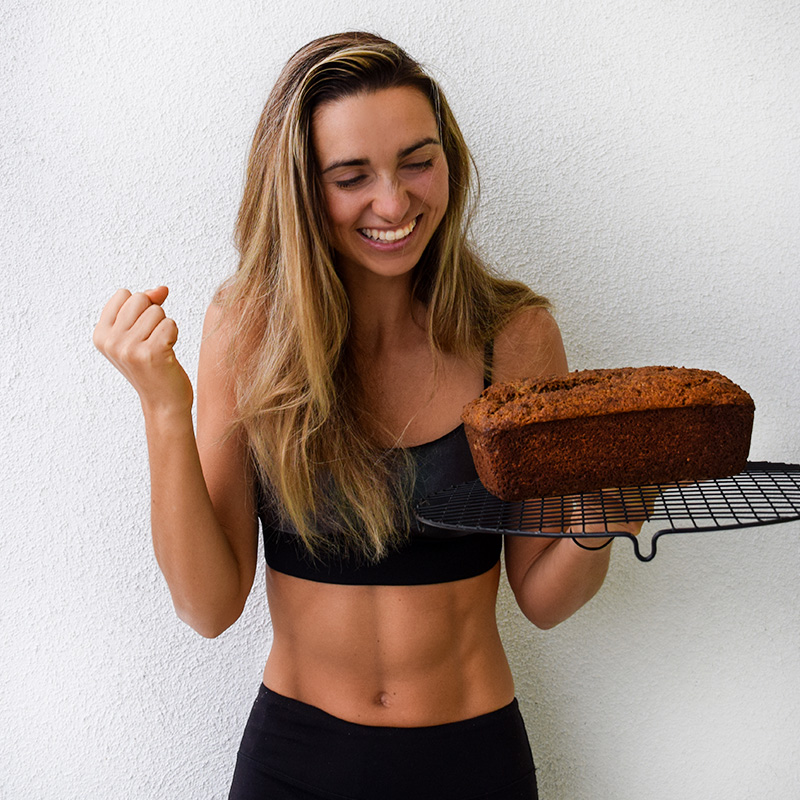 Valentina P
Difficulty

•

Time 45"
No tortillas needed — these delicious zucchini enchiladas are filled with juicy combination of ground meat, refried beans, and enchilada sauce. They're then wrapped up in some simple peeled zucchini, topped with more sauce, and baked to cheesy perfection. Easily make these into vegetarian enchiladas by substituting the ground meat with a plant-based alternative.
How To MakeDiet Type: Classic
---
Shopping List
1

pound ground 93% lean turkey (or ground beef or plant-based mince)

1

(15 ounce) can refried beans

1 1/2

cups enchilada sauce, divided

1

cup shredded non-dairy cheese

4

medium zucchinis

1/2

onion, finely diced

1

garlic clove, chopped

1

tablespoon taco-seasoning (store-bought or homemade)

1/2

tablespoon extra-virgin olive oil
cilantro, avocado, and non-dairy sour cream (optional, for topping)
---
Instructions
Step 1: Heat the olive oil in a wide frying pan over medium-high heat. Add the garlic and diced onion and cook for 2 to 3 minutes. Add the ground turkey (or alternative) and cook for 5 minutes, or until no longer pink. Lightly drain the meat mixture if there is a lot of liquid in the pan.
Step 2: Place the meat back in the pan and add the taco seasoning, refried beans, and

1/4

cup of the enchilada sauce. Cook for 2 more minutes, or until well combined. The mixture should be a bit wet, but not at all soupy. Set aside.
Step 3: To make the zucchini 'tortillas', slice each zucchini in half lengthwise with a knife. Holding one of the halves in your hands, use a vegetable peeler in the other hand to slide lengthwise down the zucchini in one motion. It should make a long, thin zucchini ribbon. Continue this process with all of the zucchinis, it will make a large pile (you can save the bottom pieces that are too small to peel for a stir-fry later). Don't worry if the ribbons aren't perfect, we will be layering them to hide any tears or rips. Note: If you zucchini is thicker than your peeler, try trimming down the sides of the zucchini so that it can fit through the peeler.
Step 4: Preheat the oven to 350°F. Smear a bit of the enchilada sauce over the bottom of a large baking dish (to help prevent sticking).
Step 5: To build the zucchini 'tortillas', place 3 to 4 of the zucchini ribbons side-by-side on a flat cutting board so that the sides slightly overlap (see reference images above). This is your 'tortilla'. Place the prepared filling (about 1/4 cup) on the lower third of the zucchini tortilla. Carefully roll it up and then place it in the baking dish, seam side down. Repeat with remaining filling & zucchini 'tortillas'. This should make about

16

to

20

enchiladas.
Step 6: Pour the remaining enchilada sauce over the enchiladas. Sprinkle with the cheese, and bake for 10 minutes covered. Uncover and bake 10 more minutes.
Serve: Enjoy warm with your favorite toppings.
Nutrition
Dig it? Leave a review
Your feedback helps us offer better suggestions for you.
No comments yet
Your photo has been archived.
Zucchini-Wrapped Enchiladas
PT45M
1 pound ground 93% lean turkey (or ground beef or plant-based mince)
1 (15 ounce) can refried beans
1 1/2 cups enchilada sauce, divided
1 cup shredded non-dairy cheese
4 medium zucchinis
1/2 onion, finely diced
1 garlic clove, chopped
1 tablespoon taco-seasoning (store-bought or homemade)
1/2 tablespoon extra-virgin olive oil
cilantro, avocado, and non-dairy sour cream (optional, for topping)
Gluten Free
Vegan
6
Servings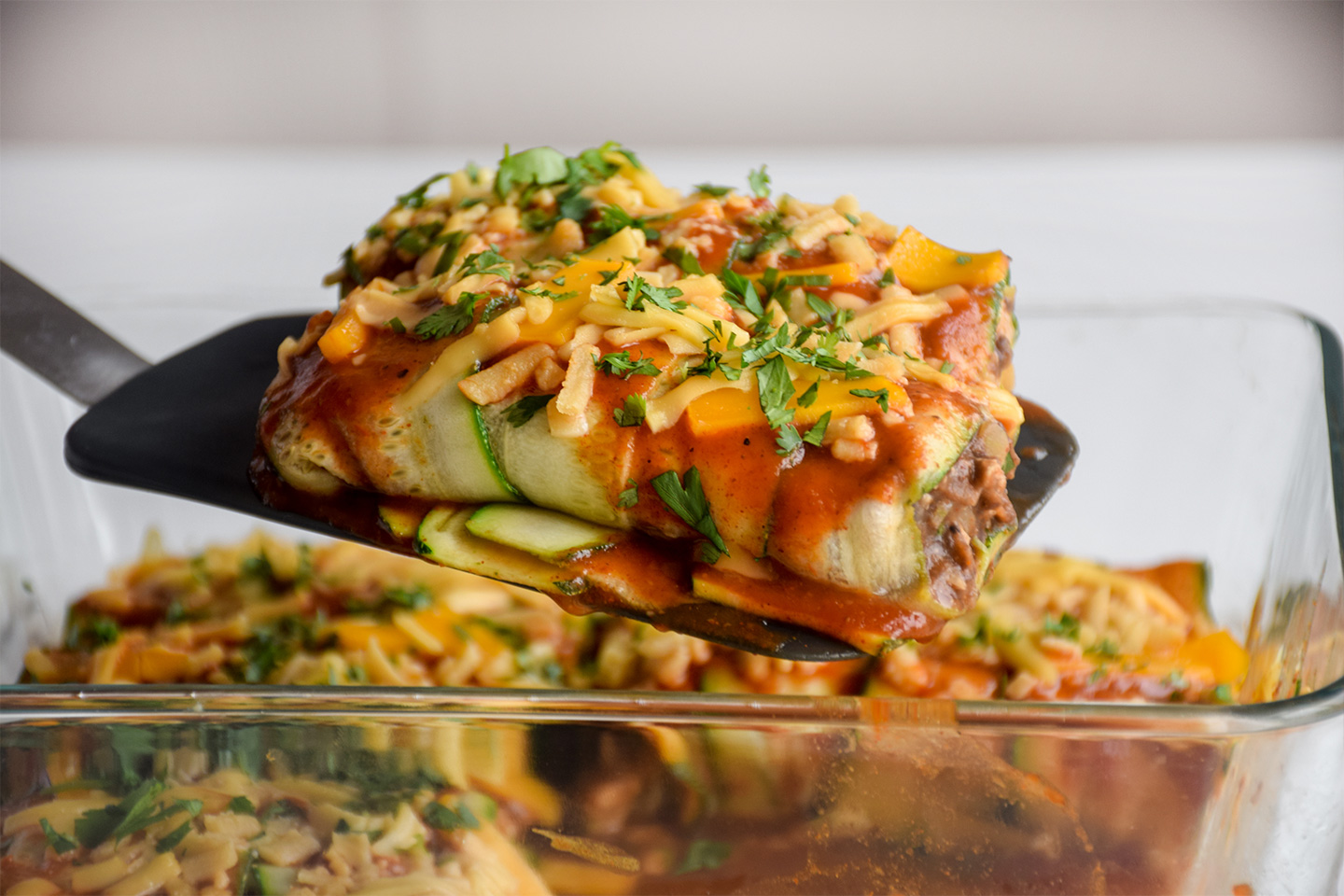 Ingredients: