Recipes
Sweet Potato Lentil Loaf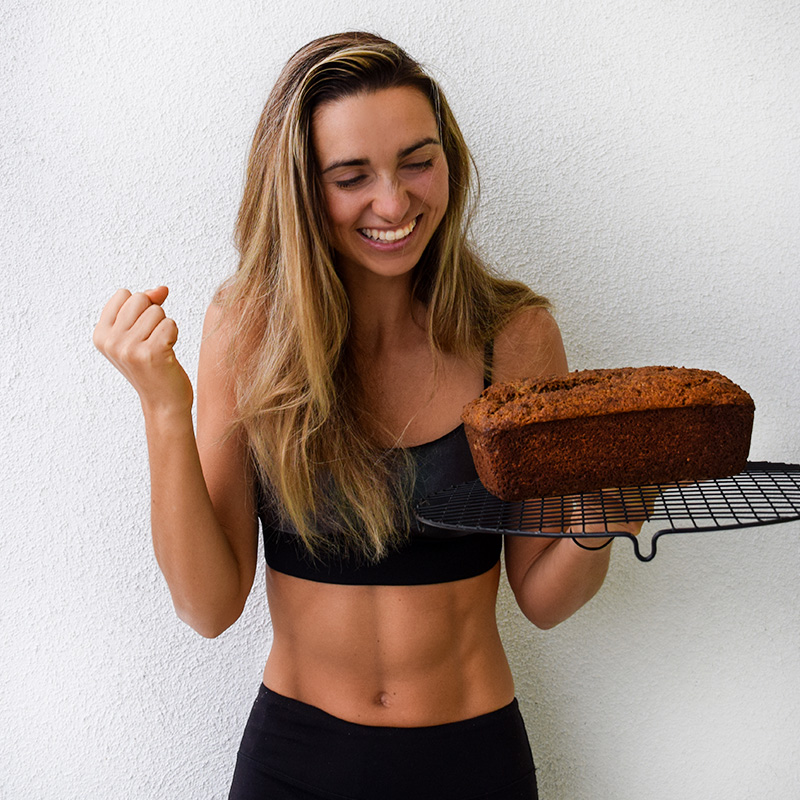 Valentina P
Difficulty

•

Time 60"
Commonly referred to as a nut roast or lentil loaf, this plant-based spin on classic meatloaf is one of my favorites from my time living in England. For this particular version, a tender base is made of pulsed lentils, rice stuffing, and sweet potato. It's then combined with dried apricots, walnuts, and warming spices and baked until firm. To get ahead, the rice stuffing can be made a few days in advance. Pre-cooked lentils are also quite handy, and the sweet potatoes will only take minutes if they're steamed in the microwave. This is my idea of the perfect comforting meal.
How To MakeDiet Type: Plant-based
---
Shopping List
2

cups prepared Wild Rice Stuffing

2

cups cooked green or puy lentils, divided

2

medium sweet potatoes

1/2

cup dried apricots, chopped

1/2

cup walnuts, chopped

5

tablespoons cold water

2

tablespoons flax meal

1

teaspoon vegan Worcestershire sauce

1/2

teaspoon dried sage

1/4

teaspoon dried cardamom
salt and pepper, to taste
---
Instructions
Step 1: Preheat oven to 350°F. Grease or line a bread pan with oil and/or parchment paper. Set aside.
Step 2: Cook the sweet potatoes until the inside flesh is fork tender. You can bake, steam, or microwave them. After cooking, scoop out the inner flesh and discard the peel. Mash the orange flesh with a fork and measure out

2

cups of cooked mashed potato.
Step 3: Place the prepared Wild Rice Stuffing, cooked sweet potato, spices, and Worcestershire in a food processor. Pulse until a thick, chunky batter is formed. Transfer to a mixing bowl.
Step 4: Measure out

1

cup of the cooked lentils, reserve the rest. Puree the lentils in the food processor until smooth. Add this to the bowl with the rice mixture.
Step 5: Stir together the cold water and flax meal in a small bowl. Let sit for 5 minutes, or until it thickens into a gel-like consistency. Use a spatula to fold in the flax mixture and the remaining lentils, apricots, and walnuts to the bowl with the rice blend. Stir until evenly combined.
Step 6: Transfer the mixture to the prepared bread pan and spread the top evenly. Cook for 35 to 40 minutes, or until firm. Cool for 30 minutes on a wire rack before removing from pan.
Serve: Enjoy warm alongside favorites like gravy and cranberry sauce. Any leftovers freeze well.
---
Recipe Notes
Note 1: We will need 2 cups of mashed cooked sweet potato.
Nutrition
Dig it? Leave a review
Your feedback helps us offer better suggestions for you.
No comments yet
Your photo has been archived.
Sweet Potato Lentil Loaf
PT1H
2 cups prepared Wild Rice Stuffing
2 cups cooked green or puy lentils, divided
2 medium sweet potatoes
1/2 cup dried apricots, chopped
1/2 cup walnuts, chopped
5 tablespoons cold water
2 tablespoons flax meal
1 teaspoon vegan Worcestershire sauce
1/2 teaspoon dried sage
1/4 teaspoon dried cardamom
salt and pepper, to taste
Gluten Free
Vegan
1
Servings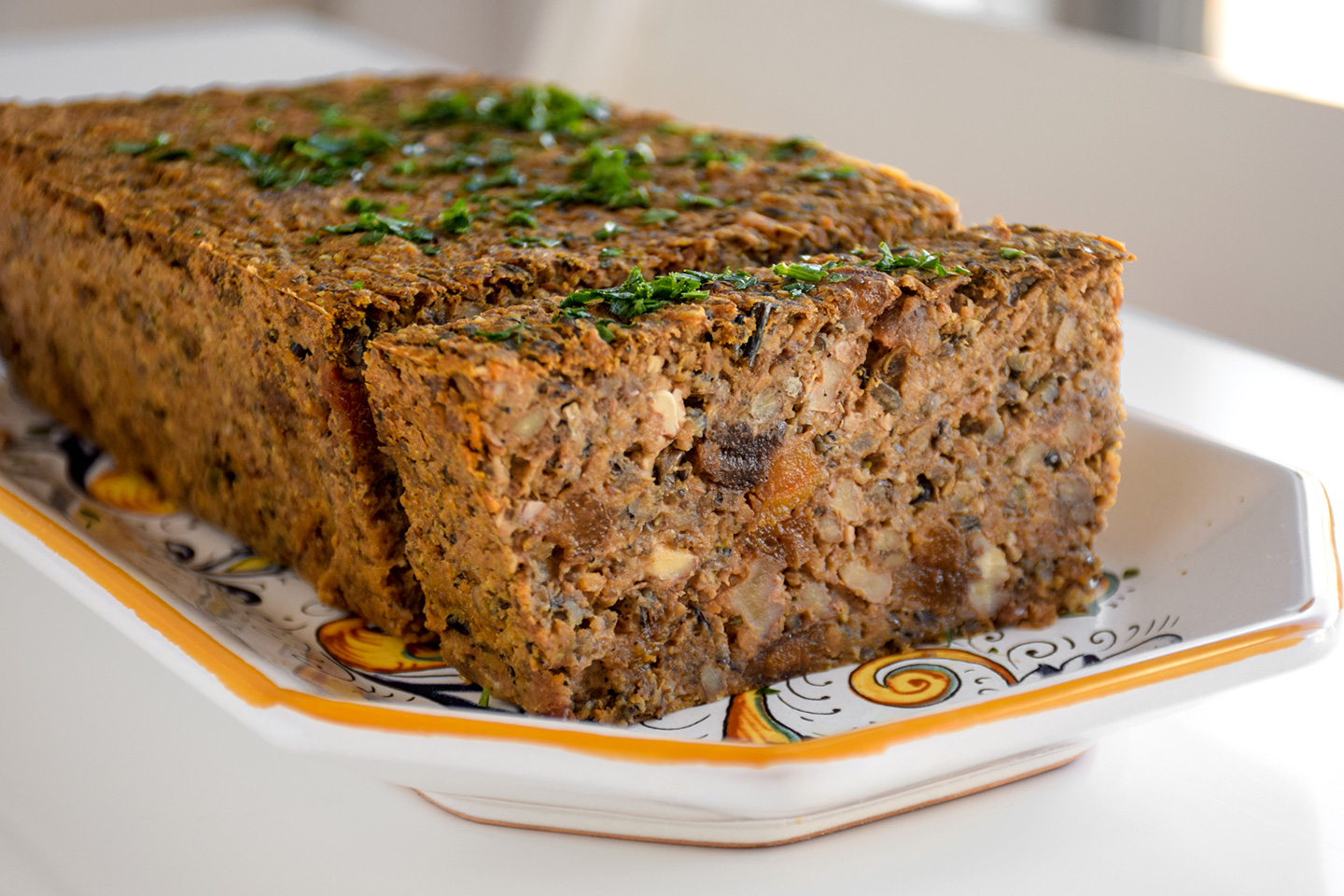 Ingredients: