Recipes
Sweet Potato and Walnut Ranch Salad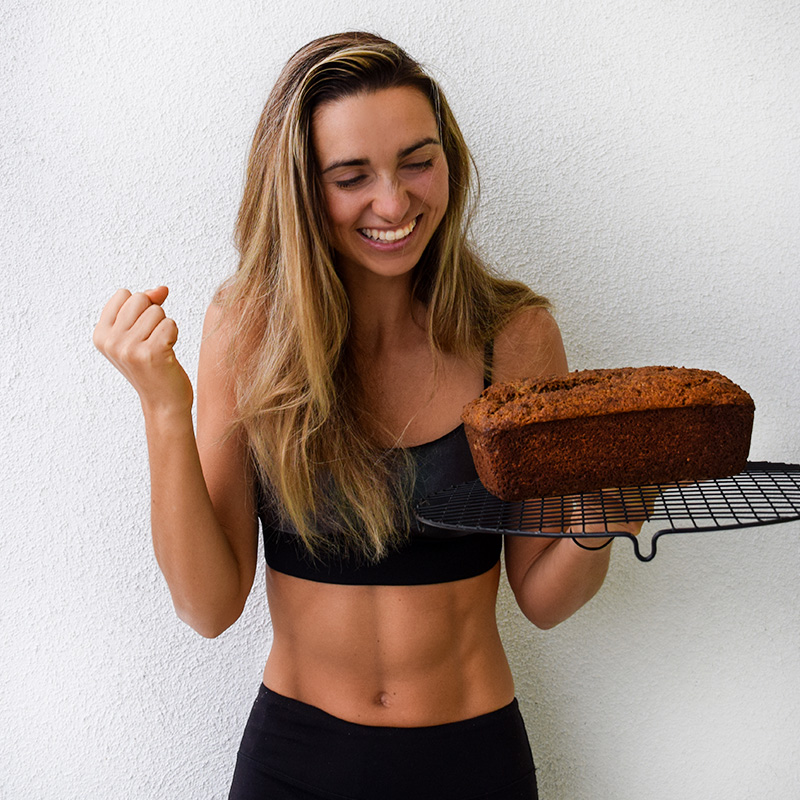 Valentina P
Difficulty

•

Time 35"
This hearty vegetarian salad is our spin on the white sweet potato salad from ultra popular Souvla Restaurant of San Francisco. Made with kale, romaine, olives, walnuts, and warm roasted potatoes. Add a hefty drizzle of ranch dressing over the whole thing, and you have a knockout meal.
How To MakeDiet Type: Classic
---
Shopping List
For the Salad

1

medium-sized white sweet potato

1/2

large head dino or lacinto kale (about

3

handfuls)

1/2

head romaine lettuce (about

3

handfuls)

1/2

cup chopped walnuts

33333333/100000000

cup pitted kalamata olives, chopped (about

2

ounces)

33333333/100000000

cup pickled red onion (recipe below)

1

tablespoon olive oil
feta cheese, to taste (dairy or non-dairy)
ranch dressing, to taste (store-bought or homemade)
salt and pepper, to taste For the Marinade

1 1/2

tablespoons extra virgin olive oil

1/2

tablespoon lemon juice

1/4

teaspoon dried oregano

1/4

teaspoon salt Pickled Red Onion

1/2

red onion, thinly sliced

1

lemon, juiced
---
Instructions
Step 1: Let's first prepare the quick pickled onions. In a small jar, combine the sliced onions with the lemon juice and a pinch of salt. Shake and refrigerate.
Step 2: Preheat the oven to 410°F. Slice the potatoes into 1/2 inch thick slices. Toss the potato slices in

1

tablespoon olive oil, salt, and pepper. Spread the potato slices evenly on a baking sheet and cook for 20 to 25 minutes, flipping over the slices halfway through the cooking time. The potatoes will be ready when they are fork tender. Set aside.
Step 3: Remove the hard stems from the kale. Chop into bite-sized pieces and place in a large bowl. Add the salad marinade ingredients and use your hands to massage the marinade into the kale leaves. The kale with soften and lose volume as you do so. Note: even if you are making this salad ahead of time, do not skip this step of massaging the leaves.
Step 4: Chop the romaine into bite-sized pieces and add it to the massaged kale. Add the walnuts and olives and toss to combine.
Serve: Divide the salad into bowls and top each with an even amount of the warm potatoes, pickled onions (drained), and feta. Drizzle with ranch dressing and enjoy.
Dig it? Leave a review
Your feedback helps us offer better suggestions for you.
No comments yet
Your photo has been archived.
Sweet Potato and Walnut Ranch Salad
PT35M
1 medium-sized white sweet potato
1/2 large head dino or lacinto kale (about

3

handfuls)
1/2 head romaine lettuce (about

3

handfuls)
1/2 cup chopped walnuts
33333333/100000000 cup pitted kalamata olives, chopped (about

2

ounces)
33333333/100000000 cup pickled red onion (recipe below)
1 tablespoon olive oil
feta cheese, to taste (dairy or non-dairy)
ranch dressing, to taste (store-bought or homemade)
salt and pepper, to taste
1 1/2 tablespoons extra virgin olive oil
1/2 tablespoon lemon juice
1/4 teaspoon dried oregano
1/4 teaspoon salt
1/2 red onion, thinly sliced
1 lemon, juiced
Gluten Free
Paleo
Vegan
3
Servings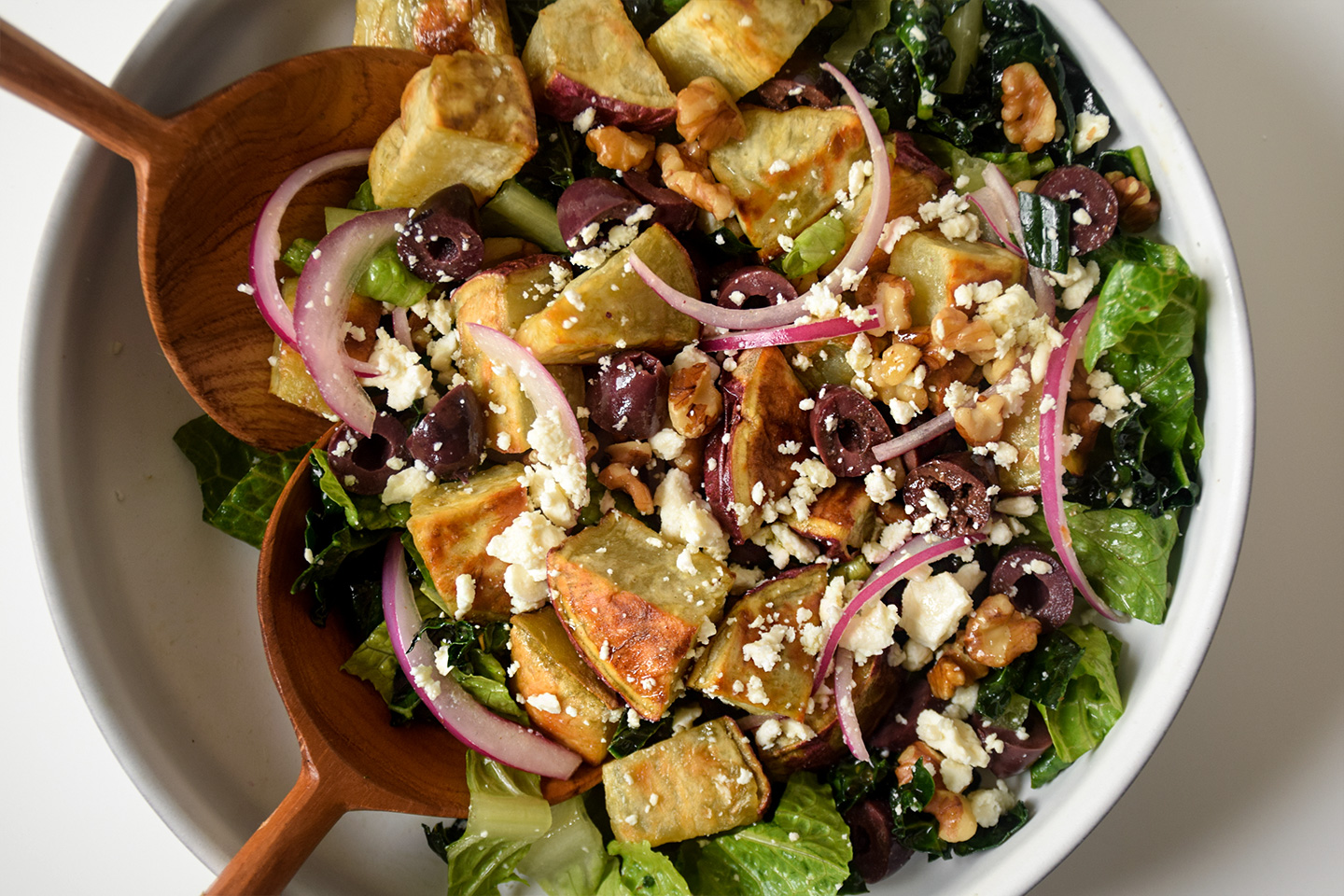 Ingredients: