Recipes
Spicy Steak and Quinoa Bowls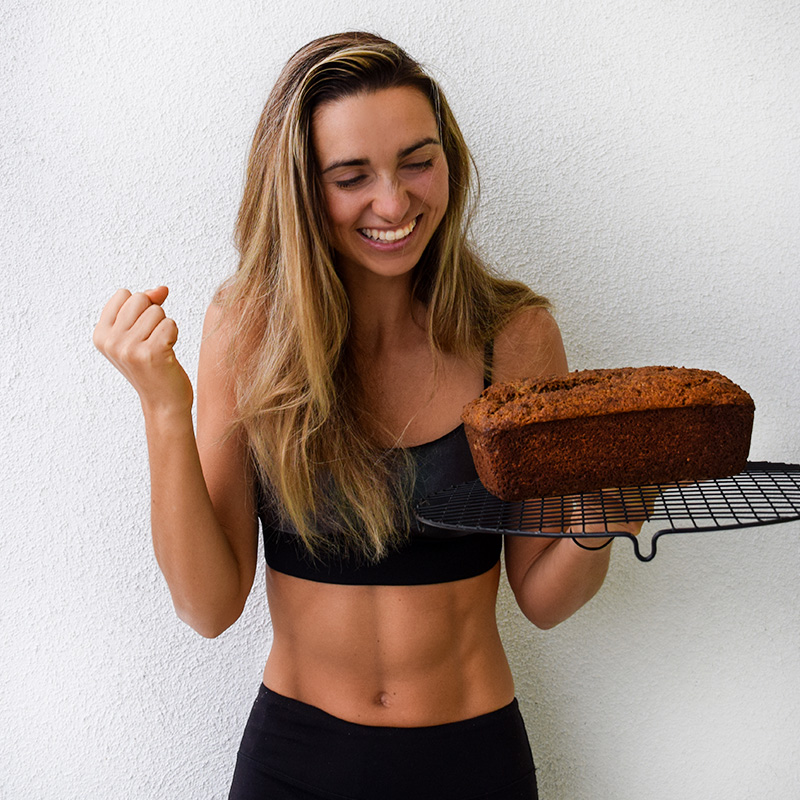 Valentina P
Difficulty

•

Time 30"
These Spicy Steak and Quinoa Bowls are a meal prep and weeknight dinner win! Garlic steak bites, pan-fried veggies, quinoa, and the best spicy chipotle sauce drizzled all over.
How To MakeDiet Type: Classic
---
Shopping List
For the Steak

1

pound sirlion pound sirloin steak or tenderloin, cut into bite size pieces

3

garlic cloves, chopped

2

tablespoons butter (dairy or non-dairy)

1

tablespoon olive oil For the Bowls

3

cups cooked quinoa

6

ounces broccoli florets

1

bell pepper, diced

2

tablespoons olive oil

2

avocados, sliced For the Dressing
Chipotle Dressing or store-bought spicy ranch
---
Instructions
Step 1: If preparing the Chipotle Dressing, do so now. Refrigerate.
Step 2: Cook or defrost the quinoa according to package directions. Fluff with a fork and set aside.
Step 3: Slice the larger broccoli florets vertically into smaller pieces, so that many of the florets have a flat cut side.
Step 4: Heat the

2

tablespoons of olive oil in a skillet over medium-high heat. Once sizzling hot, add the broccoli and bell pepper in a single layer to the pan. The flat broccoli sides should come in direct contact with the pan. Season with salt and pepper. Cook for 4 minutes, only stirring once or twice to allow for nice browning.
Step 5: Once the vegetables have some browned edges, add 1/4 cup of water to the pan. Stir and cook until the water has all cooked off and is soft to your liking, about 2 to 3 minutes. Transfer the veggies to a bowl.
Step 6: Steak time. Place the diced steak and garlic in a bowl and season well with salt, pepper, and

1

tablespoon of olive oil. Stir.
Step 7: Heat the cleaned skillet over medium-high to high heat. Add half of the butter, allowing to melt and sizzle. Make sure the pan is very hot before adding the meat — you want get a good sear on it.
Step 8: Place half of the meat and garlic in the pan in a single layer (don't overcrowd the pan, or it won't sear). The meat should sizzle loudly. Cook the meat on one side for 45 to 60 seconds (depending on how cooked you like it). Flip and cook another 45 to 60 seconds.
Step 9: Slide the meat and garlic butter to a plate. Cover with foil while you cook the remaining meat. Add the rest of the butter to the pan and cook the other meat as you did the first batch. When done, remove the foil and pour all of the garlic butter over the cooked meat.
Serve: Build your bowls with the warm quinoa, broccoli mix, steak, and avocado. Drizzle with plenty of dressing. Enjoy.
Dig it? Leave a review
Your feedback helps us offer better suggestions for you.
No comments yet
Your photo has been archived.
Spicy Steak and Quinoa Bowls
PT30M
1 pound sirlion pound sirloin steak or tenderloin, cut into bite size pieces
3 garlic cloves, chopped
2 tablespoons butter (dairy or non-dairy)
1 tablespoon olive oil
3 cups cooked quinoa
6 ounces broccoli florets
1 bell pepper, diced
2 tablespoons olive oil
2 avocados, sliced
Chipotle Dressing or store-bought spicy ranch
Gluten Free
4
Servings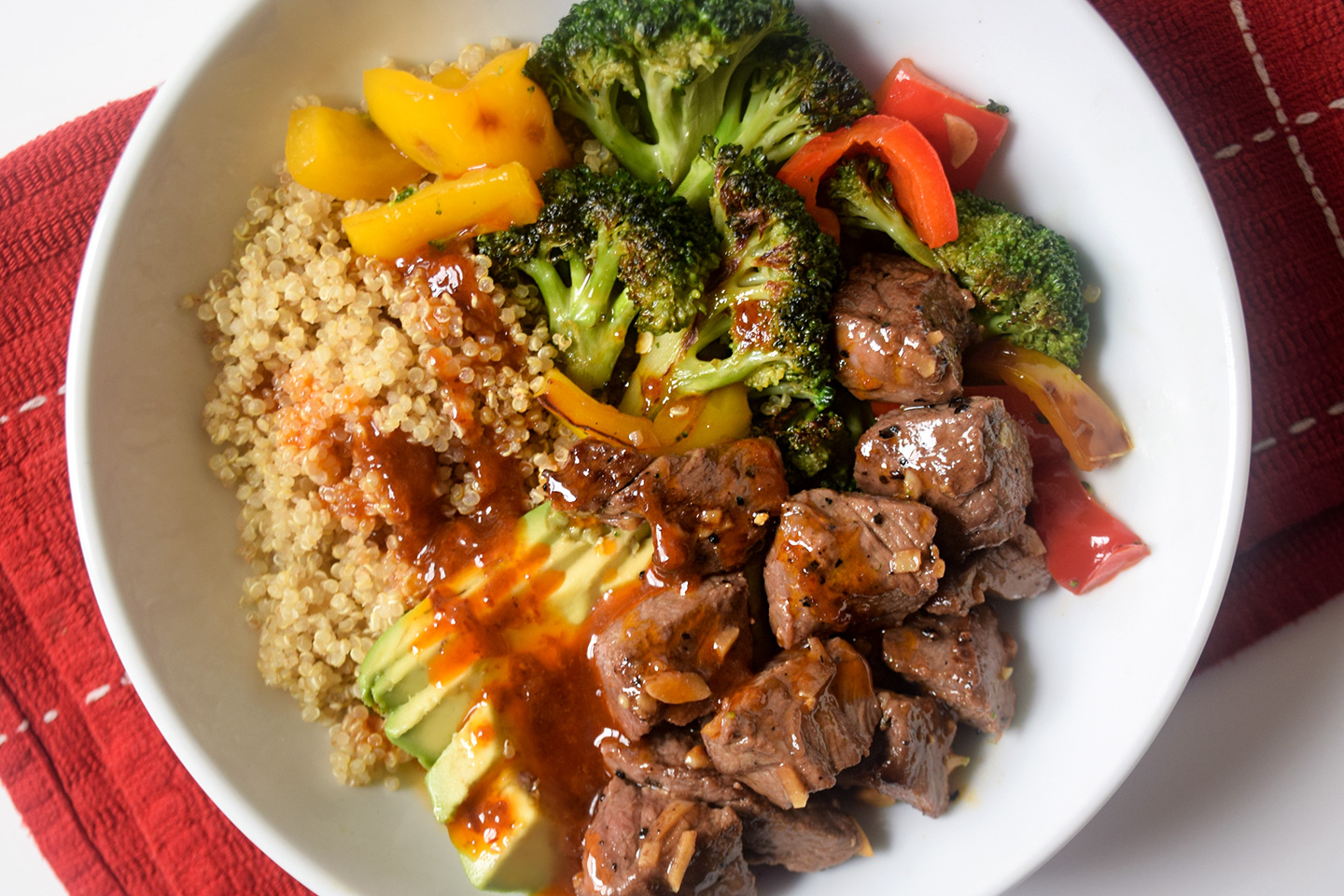 Ingredients: