Recipes
Roasted Beets with Labneh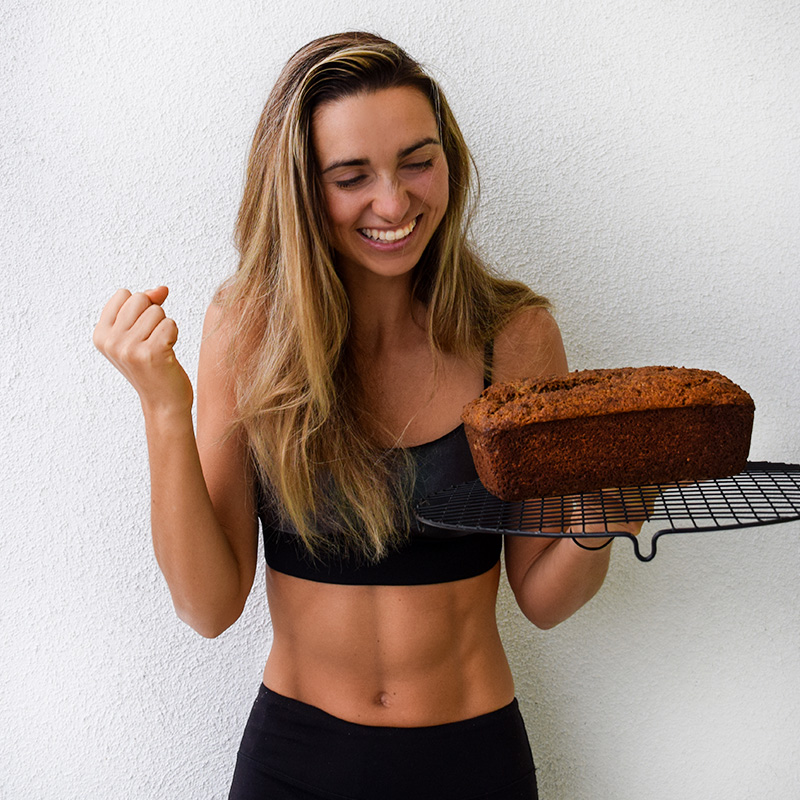 Valentina P
Difficulty

•

Time 45"
Tender roasted beets, creamy labneh yogurt, a drizzle of citrus vinaigrette, and spiced walnuts on top. These roasted beets make for a flavorful, savory side dish or appetizer.
How To MakeDiet Type: Classic
---
Shopping List
For the Beets

1 1/2

pounds raw beets, any color (or

1

pound pre-steamed)

33333333/100000000

cup labneh (Note 1)
parsley leaves, for topping (optional) For the Spiced Walnuts

1/2

cup chopped walnuts

2

teaspoons honey (or maple syrup)

1/4

teaspoon cayenne pepper For the Citrus Vinaigrette

2

tablespoons orange juice

2

tablespoons olive oil

1

teaspoon white balsamic vinegar

1/2

teaspoon honey (or cane sugar)
salt and pepper, to taste
orange zest (optional)
---
Instructions
Step 1: If using the raw beets, preheat the oven to 410 degrees Fahrenheit.
Step 2: Slice off the stalk and peel the raw beets. Chop the beets into halves or quarters (if the beets are particularly large). Wrap aluminum foil around each beet piece, ensuring that it is well covered on every side.
Step 3: Place the foil-wrapped beets on a lined baking sheet and roast until fork tender, about 30 to 40 minutes depending on their size. Once cooked, carefully open the foil parcels and allow the steam to escape until room temperature. Chop the cooked beets into 1 inch pieces (you should have about

1

pound of cooked beet pieces). Set aside.
Step 4: Preheat the oven to 325 degrees Fahrenheit. In a small bowl, mix together the walnuts, honey, and cayenne pepper. Spread the sticky nuts evenly onto a parchment-lined baking sheet. Use your hands to separate the nuts that have clumped together. Bake the nuts for 5 to 7 minutes, or until the nuts are slightly bubbling and golden. Remove from the oven and let cool. Once cooled enough to handle, use your hands to pry the nuts from the parchment.
Step 5: While the nuts cook, stir together the Citrus Vinaigrette ingredients in a small jar. Set aside.
Step 6: Spread a thin layer of the labneh over a serving plate. If the labneh is quite thick, try stirring it with a very small spoonful of water to loosen.
Step 7: Toss the room temperature beets with a splash of the Citrus Vinaigrette in a mixing bowl (reserve the extra vinaigrette). Top the labneh with the dressed beets and top with the spiced nuts and optional parsley.
Serve: Enjoy with the extra Citrus Vinaigrette on the side for optional drizzling.
---
Recipe Notes
Note 1: Labneh is a strained yogurt used primarily in Middle Eastern cooking. It has the consistency of a thick Greek yogurt with a tangier, almost cheesy, flavor.
Dig it? Leave a review
Your feedback helps us offer better suggestions for you.
No comments yet
Your photo has been archived.
Roasted Beets with Labneh
PT45M
1 1/2 pounds raw beets, any color (or

1

pound pre-steamed)
33333333/100000000 cup labneh (Note 1)
parsley leaves, for topping (optional)
1/2 cup chopped walnuts
2 teaspoons honey (or maple syrup)
1/4 teaspoon cayenne pepper
2 tablespoons orange juice
2 tablespoons olive oil
1 teaspoon white balsamic vinegar
1/2 teaspoon honey (or cane sugar)
salt and pepper, to taste
orange zest (optional)
Gluten Free
4
Servings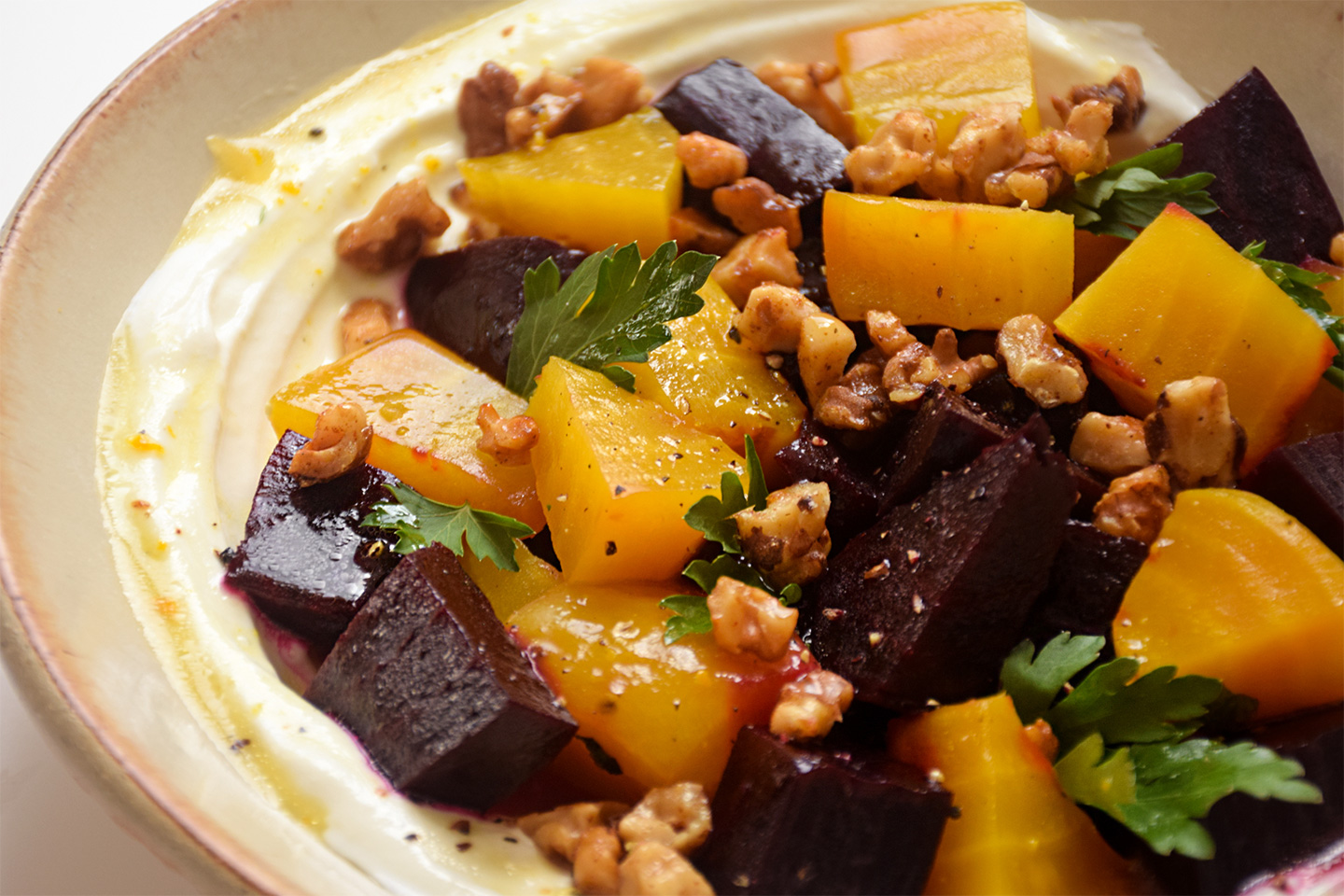 Ingredients: