Recipes
Beet and Butternut Squash Salad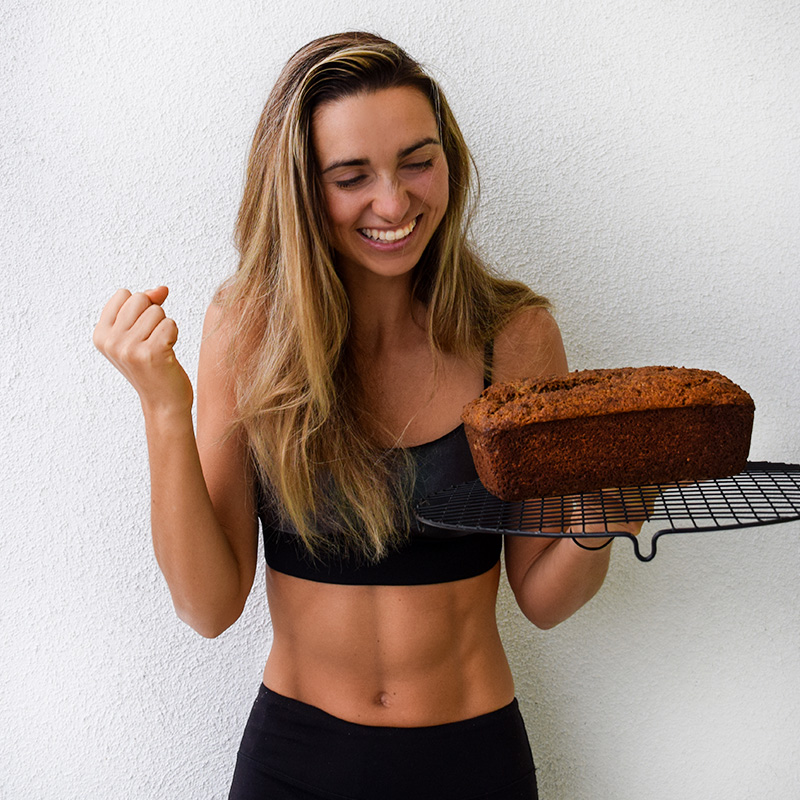 Valentina P
Difficulty

•

Time 35"
Roasted Beet and Butternut Squash Salad tossed with a tart balsamic vinaigrette, caramelized onions, and crunchy seeds. Inspired by the Roasted Vegetable Salad at Erewhon Market of Los Angeles.
How To MakeDiet Type: Plant-based
---
Shopping List
For the Salad

3

large beets, peeled & diced into 1" inch pieces

3

cups butternut squash, peeled & diced into 1" pieces

3

tablespoons high-heat cooking oil, divided

1

onion, thinly sliced

1/2

cup fresh cilantro, chopped

1/4

cup pumpkin seeds

1/4

cup sunflower seeds

1/4

teaspoon salt For the Balsamic Vinaigrette

3

tablespoons extra-virgin olive oil

1

tablespoon balsamic vinegar

1

tablespoon apple cider vinegar
salt and black pepper, to taste
---
Instructions
Step 1: Preheat the oven to 410°F.
Step 2: Toss the beets and squash pieces with

2

tablespoons of the cooking oil and season with salt. Spread evenly on a large baking sheet (you might need 2 for this). Roast for 25 to 30 minutes, flipping over halfway through the cooking time. Once they're fork-tender, set them aside to cool.
Step 3: Meanwhile, caramelize the onions. Heat the remaining

1

tablespoon(s) of olive oil in a wide frying pan over medium heat. Once hot, add the sliced onion to the pan, along with a generous pinch of salt. Let the onions cook slowly at medium heat. Don't rush them. Periodically stir the onions until they become soft and brown, about 20 minutes. Add a few splashes of water during the cooking time to avoid burning. When the onions are deeply caramelized, remove them from the heat and set aside.
Step 4: Whisk together the vinaigrette ingredients. Set aside.
Serve: Combine all of the salad ingredients in a bowl. Drizzle some of the dressing over top and stir to coat. Enjoy at room temperature or chilled.
Nutrition
Dig it? Leave a review
Your feedback helps us offer better suggestions for you.
No comments yet
Your photo has been archived.
Beet and Butternut Squash Salad
PT35M
3 large beets, peeled & diced into 1" inch pieces
3 cups butternut squash, peeled & diced into 1" pieces
3 tablespoons high-heat cooking oil, divided
1 onion, thinly sliced
1/2 cup fresh cilantro, chopped
1/4 cup pumpkin seeds
1/4 cup sunflower seeds
1/4 teaspoon salt
3 tablespoons extra-virgin olive oil
1 tablespoon balsamic vinegar
1 tablespoon apple cider vinegar
salt and black pepper, to taste
Gluten Free
Paleo
Vegan
5
Servings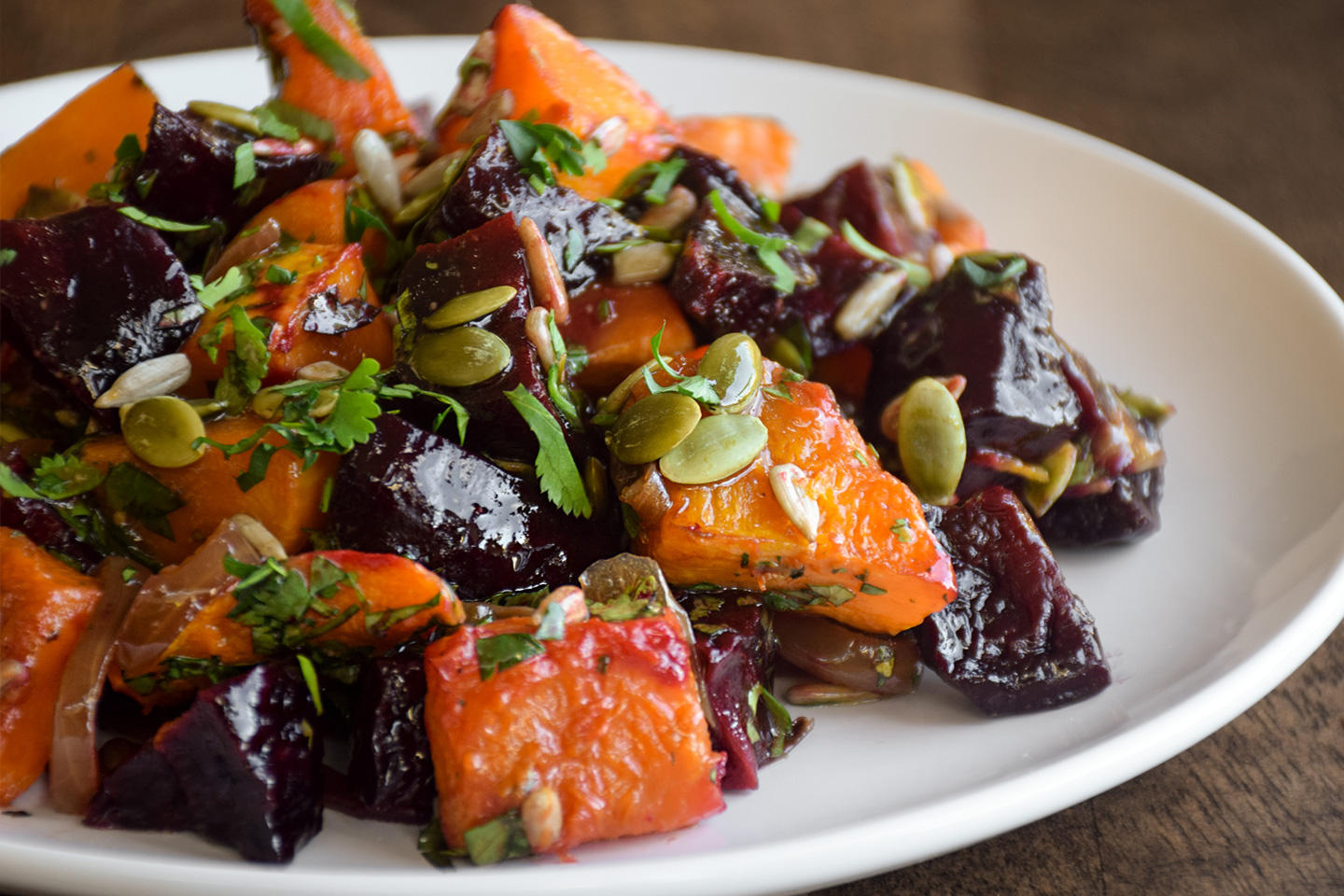 Ingredients: