Recipes
Red Lentil Potato Curry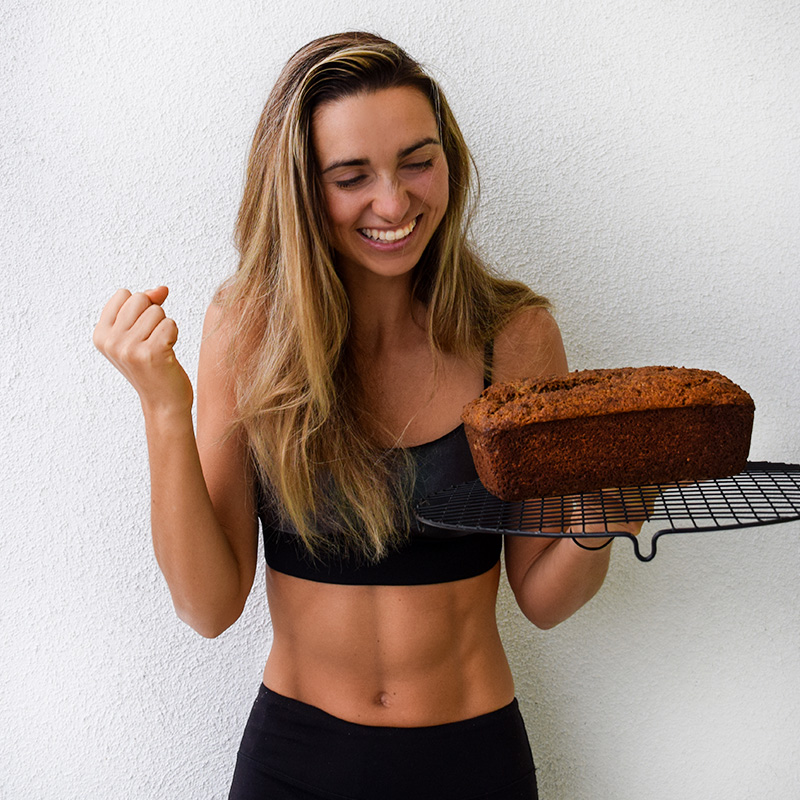 Valentina P
Difficulty

•

Time 35"
A richly spiced curry made with creamy red lentils, tender potatoes, carrots, coriander, and coconut milk. Dried apricots add a nice pop of sweetness alongside the savory spices.
How To MakeDiet Type: Plant-based
---
Shopping List
66666667/100000000

cup red lentils

1

medium Yukon gold potato, peeled and diced

1

(14.5 ounce) can diced tomatoes

2

carrots, diced

1

onion, diced

1

(15 ounce) can full-fat coconut milk

1

cup vegetable broth or water

66666667/100000000

cup dried apricots, roughly chopped

2

cloves garlic, minced

2

tablespoons coconut oil or olive oil

1

tablespoon curry powder

1

tablespoon coriander seeds, crushed (Note 1)

1

teaspoon salt (Note 2)

1

teaspoon smoked paprika

1

teaspoon ground cardamom

1/2

teaspoon cayenne (double for spicy)

1/2

teaspoon ground cloves (optional)
---
Instructions
Step 1: Dice the carrots and potato into small, 1/2 inch pieces. Set aside.
Step 2: Heat the oil in a large pot over medium-high heat. Add the diced onion and garlic. Sauté until the onion is translucent, 3 to 5 minutes.
Step 3: Add the curry powder, crushed coriander seeds, salt, paprika, cardamom, cayenne, and optional cloves. Cook for 1 to 2 minutes, or until the spices are very fragrant. Add the potatoes and carrots to the onions. Cook for 2 more minutes.
Step 4: Pour in the coconut milk, red lentils, broth or water, canned tomatoes, and dried apricots. Bring to a low boil. Once boiling, reduce the heat to medium and cover with a lid. Simmer until the vegetables are fork-tender, about 15 to 20 minutes. Stir periodically, adding additional water or broth as needed to prevent sticking.
Step 5: After cooking, taste and adjust seasonings as needed. Add an additional splash of water or broth for a runnier consistency.
Serve: Enjoy with rice or flatbread.
---
Recipe Notes
Note 1: Freshly cracking coriander seeds will make a world of difference in this recipe. To do so, use either a small, heavy-duty pot or a mortar and pestle. With a pot, press the bottom of the pot into the seeds, slowly moving the pot back and forth over the seeds to crush them. Note 2: Use half the salt if you're using a high-sodium broth. Taste and adjust seasonings as needed while cooking.
Disclosure: As an Amazon Associate, we earn from qualifying purchases. There's no extra cost to you. We only endorse things we've personally used and highly recommend.
Dig it? Leave a review
Your feedback helps us offer better suggestions for you.
No comments yet
Your photo has been archived.
Red Lentil Potato Curry
PT35M
66666667/100000000 cup red lentils
1 medium Yukon gold potato, peeled and diced
1 (14.5 ounce) can diced tomatoes
2 carrots, diced
1 onion, diced
1 (15 ounce) can full-fat coconut milk
1 cup vegetable broth or water
66666667/100000000 cup dried apricots, roughly chopped
2 cloves garlic, minced
2 tablespoons coconut oil or olive oil
1 tablespoon curry powder
1 tablespoon coriander seeds, crushed (Note 1)
1 teaspoon salt (Note 2)
1 teaspoon smoked paprika
1 teaspoon ground cardamom
1/2 teaspoon cayenne (double for spicy)
1/2 teaspoon ground cloves (optional)
Gluten Free
Vegan
5
Servings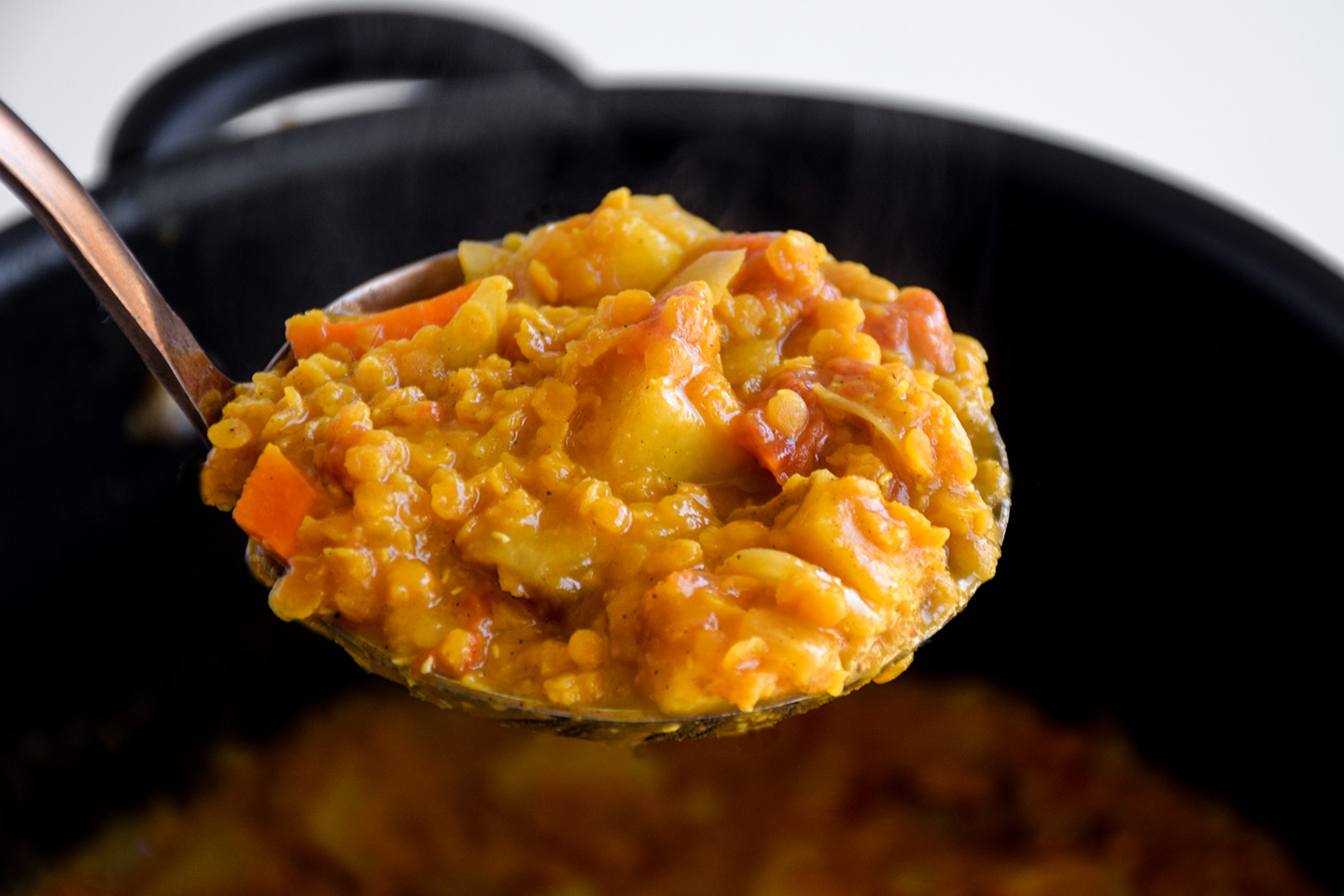 Ingredients: