Recipes
Pear, Almond, and Chocolate Moist Cake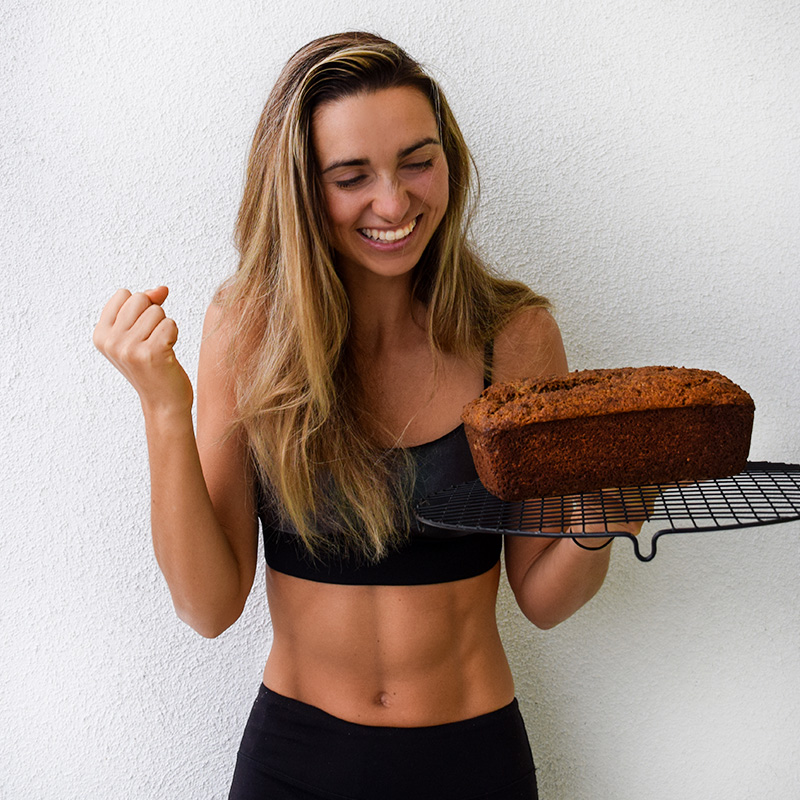 Valentina P
Difficulty

•

Time 75"
The texture of this almond flour cake lies somewhere between fluffy cake and moist bread pudding. Every bite is filled with notes of pear, almond, and a hint of chocolate. It's delicious. Grain-free with vegan option.
How To MakeDiet Type: Classic
---
Shopping List
3 1/4

cups almond flour

1

cup coconut sugar

2

(15 ounce) cans poached pears (not packed in syrup)

1/2

cup plain Greek-style yogurt (dairy or non-dairy)

3

eggs (Note 1 for vegan)

2

tablespoons grass-fed butter or coconut oil, melted

33333333/100000000

cup sliced almonds

1/2

cup mini chocolate chips

1/2

teaspoon baking powder

1/4

teaspoon salt

1

9-inch spring form pan(s) (we like this one)
---
Instructions
Step 1: Preheat the oven to 350 degrees Fahrenheit.
Step 2: Open and drain the pear cans. Remove

1

small poached pear(s) and set aside. This pear will be used as a topping later.
Step 3: Place the remaining pears in a food processor and pulse until fully pureed. Measure out

1.25

cups of puree. Save any leftover pear-sauce for smoothies, oatmeals, or as a snack.
Step 4: Stir together the almond flour, pear puree, sugar, eggs, yogurt, and oil or butter until well mixed. Pour the batter into the prepared pan and spread evenly.
Step 5: Thinly slice the pear that was set aside. Layer the pear slices on top of the cake (reference the images for a visual guide). Next, scatter the chocolate chips and almond slices on top.
Step 6: Bake the cake for 60 minutes, or until golden. It is a very moist cake, so it will still seem a bit wet in the center (it will continue to cook through as it cools). Cool completely before removing from the pan or refrigerate it overnight.
Serve: Slice and enjoy.
---
Recipe Notes
Note 1: To make this egg-free, combine 3 tablespoons flax meal + 7.5 tablespoons of cold water in a small bowl. Set aside for 5 to 15 minutes. It should thicken and reach a gel-like consistency. Use in place of the eggs.
Disclosure: As an Amazon Associate, we earn from qualifying purchases. There's no extra cost to you. We only endorse things we've personally used and highly recommend.
Dig it? Leave a review
Your feedback helps us offer better suggestions for you.
No comments yet
Your photo has been archived.
Pear, Almond, and Chocolate Moist Cake
PT1H15M
3 1/4 cups almond flour
1 cup coconut sugar
2 (15 ounce) cans poached pears (not packed in syrup)
1/2 cup plain Greek-style yogurt (dairy or non-dairy)
3 eggs (Note 1 for vegan)
2 tablespoons grass-fed butter or coconut oil, melted
33333333/100000000 cup sliced almonds
1/2 cup mini chocolate chips
1/2 teaspoon baking powder
1/4 teaspoon salt
1 9-inch spring form pan(s) (we like this one)
Gluten Free
Paleo
Vegan
1
Servings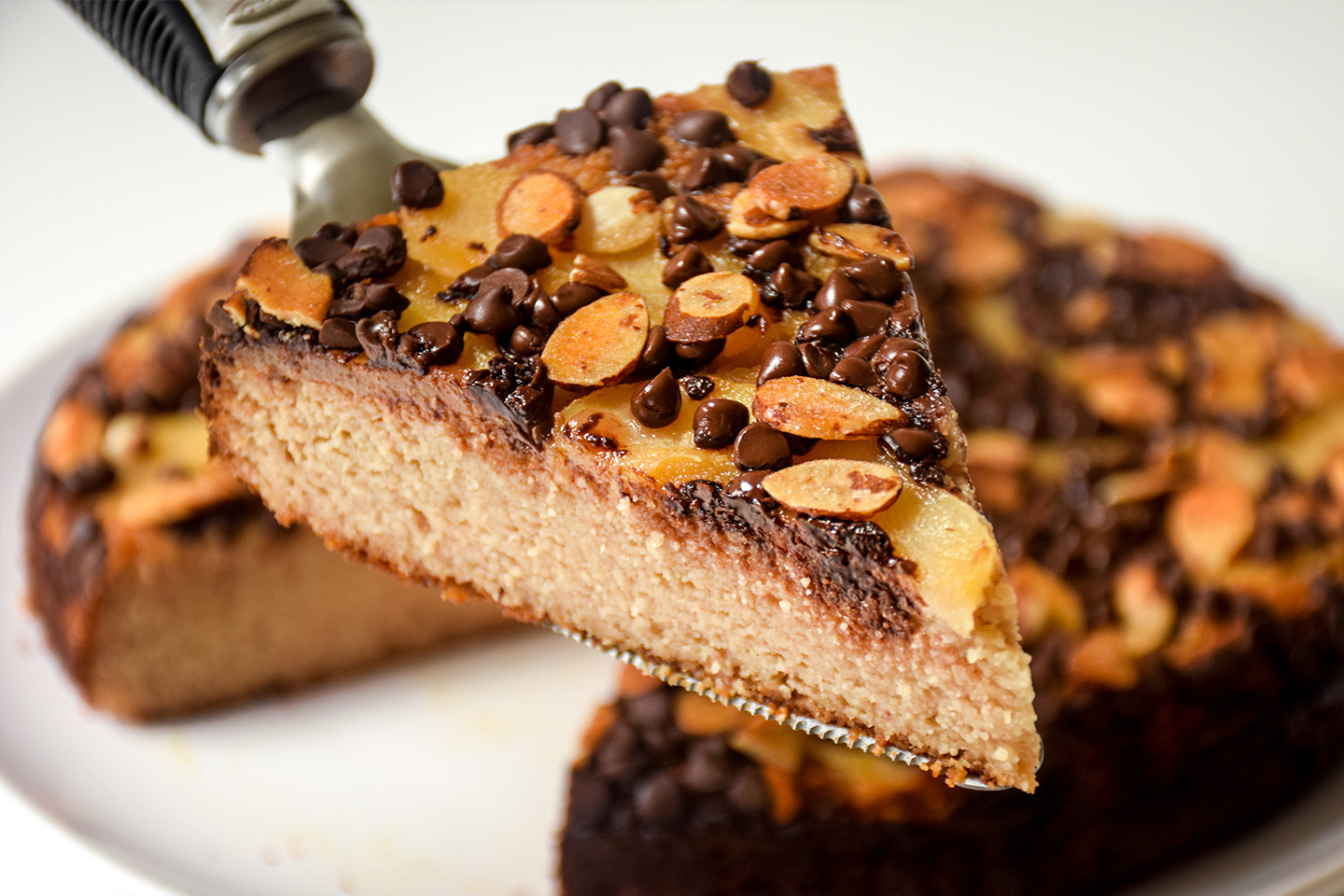 Ingredients: