Recipes
Herb-Roasted Sweet Potatoes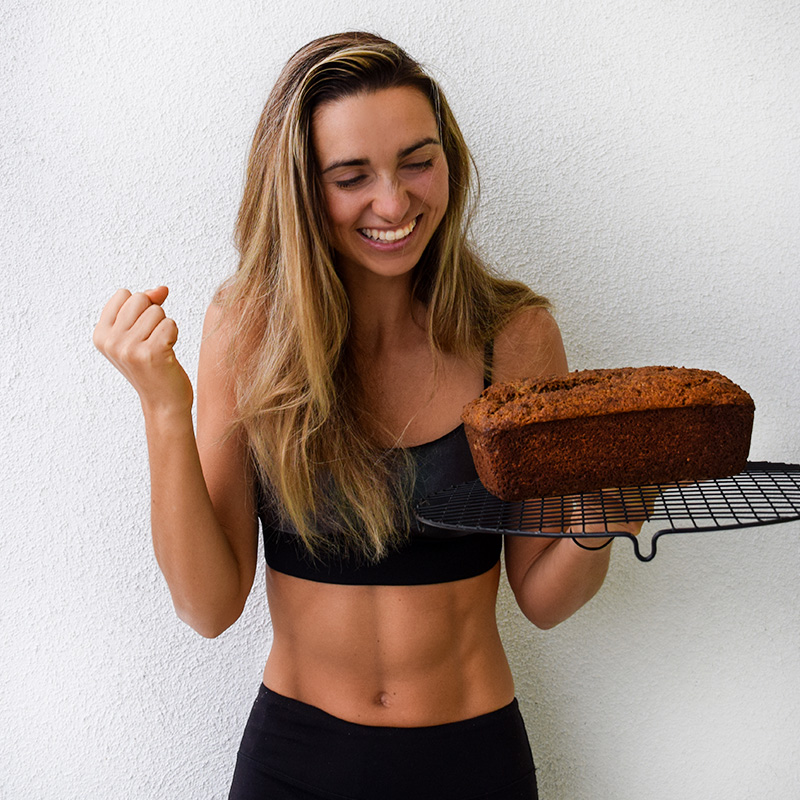 Valentina P
Difficulty

•

Time 40"
Any recipe with coconut oil in it is enough to put some people off, but don't be! The undertone of coconut oil here is a surprisingly delicious accompaniment to the savory medley of herbs and garlic. And thanks to the high heat roasting, the sweet potatoes come out blissfully tender with fabulous crispy edges. This side dish may very well steal the show.
How To MakeDiet Type: Plant-based
---
Shopping List
2

pounds sweet potatoes, cleaned and unpeeled

3

tablespoons melted coconut oil, divided

2

garlic cloves, minced

1/4

cup fresh parsley, chopped

1 1/2

teaspoons dried rosemary, divided

1 1/2

teaspoons dried thyme, divided

1/2

teaspoon sea salt
freshly ground black pepper, to taste
---
Instructions
Step 1: Preheat the oven to 410°F. Diced the sweet potatoes into large chunks.
Step 2: In a large bowl, toss the diced sweet potatoes with the garlic,

2

tablespoons of the coconut oil,

1

teaspoon of dried thyme,

1

teaspoon of dried rosemary, the salt, and the pepper. Spread in a single layer on a large baking sheet.
Step 3: Cook the potatoes for 35 to 40 minutes, using a spatula to flip them over halfway through the cooking time. They will be ready when they are fork tender and caramelized. The cooking time will vary slightly depending on the size of the potatoes.
Serve: Toss the warm potatoes with the remaining

1

tablespoon of coconut oil,

.5

teaspoon of dried rosemary,

.5

teaspoon of dried thyme, and all of the fresh parsley. Stir to combine and enjoy warm.
Nutrition
Dig it? Leave a review
Your feedback helps us offer better suggestions for you.
No comments yet
Your photo has been archived.
Herb-Roasted Sweet Potatoes
PT40M
2 pounds sweet potatoes, cleaned and unpeeled
3 tablespoons melted coconut oil, divided
2 garlic cloves, minced
1/4 cup fresh parsley, chopped
1 1/2 teaspoons dried rosemary, divided
1 1/2 teaspoons dried thyme, divided
1/2 teaspoon sea salt
freshly ground black pepper, to taste
Gluten Free
Paleo
Vegan
4
Servings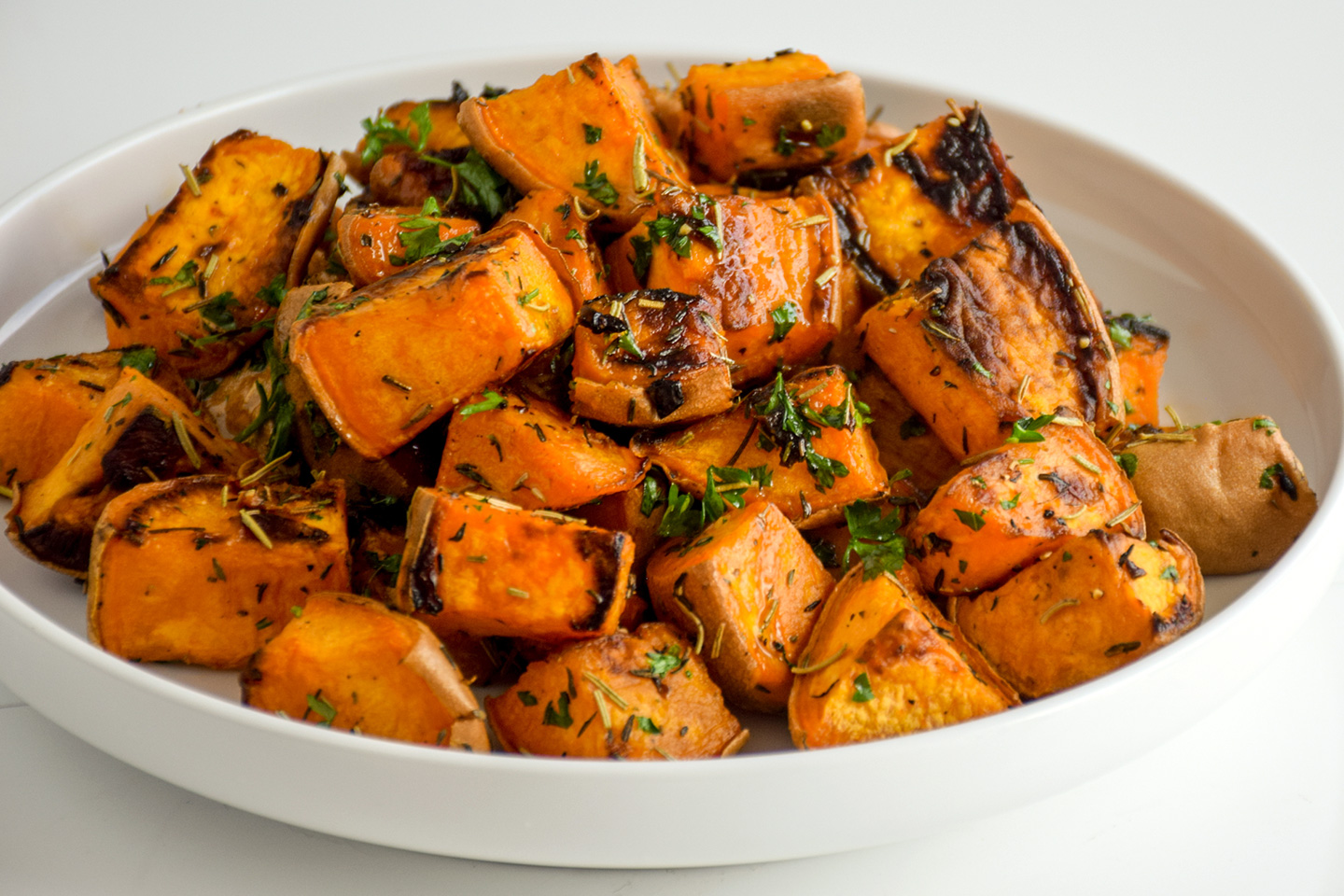 Ingredients: