Recipes
Flourless Chocolate Hazelnut Cupcakes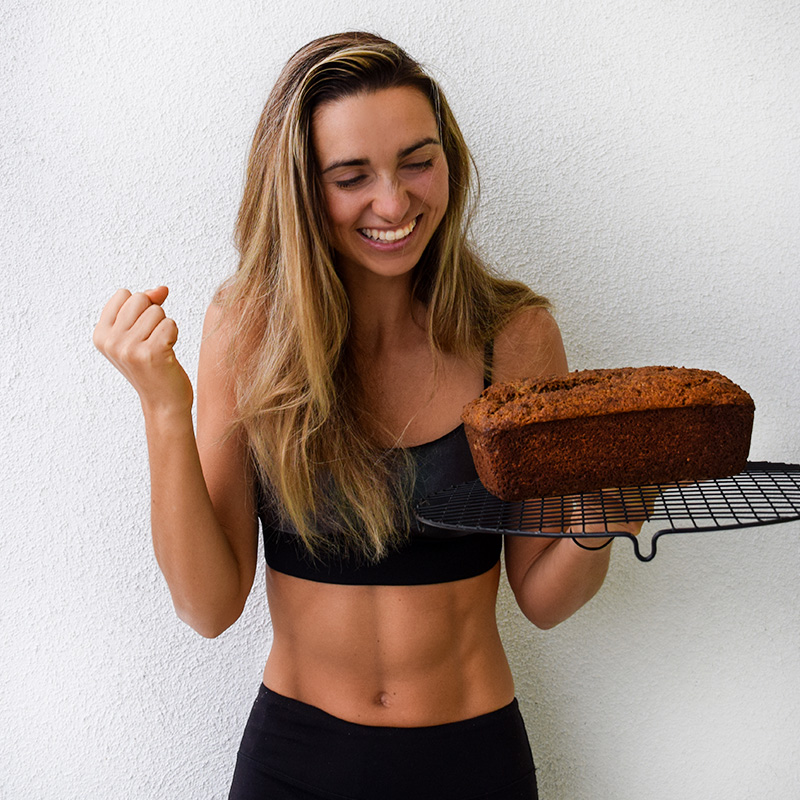 Valentina P
Difficulty

•

Time 30" plus chilling
Soft flourless cupcakes with a crunchy hazelnut center and a smooth chocolate-hazelnut frosting. These easy grain-free cupcakes are decadent in the best way possible.
How To MakeDiet Type: Classic
---
Shopping List
For the Cupcakes

1

smooth hazelnut butter (or almond butter)

2

small ripe bananas

2

eggs

1/2

cup whole hazelnuts

1

teaspoon apple cider vinegar

1/2

cup chocolate-hazelnut spread, refrigerated (Note 1)

1/2

teaspoon baking soda For the Frosting

1/2

cup chocolate-hazelnut spread
---
Instructions
Step 1: Preheat the oven to 400 degrees Fahrenheit. Set aside

12

whole hazelnuts. We will place one of these hazelnuts inside each of your cupcakes. Chop the remaining hazelnuts into small pieces.
Step 2: Blend the hazelnut or almond butter, bananas, baking soda, and vinegar in a food processor until completely blended. Add the eggs and blend only until just combined.
Step 3: Pour half of the batter into the lined muffin tins (or use an unlined silicon muffin tin). Reserve the remaining half of the batter.
Step 4: Scoop out ~2 teaspoons of refrigerated chocolate-hazelnut spread. It should be firm (if it's not, see the Note 1 below). Flatten the firm spread in your hand and place 1 whole hazelnut in the center. Use your hands to roll the spread into a ball shape, with the hazelnut in the center (see reference images). Place the hazelnut ball in the center of one of the half-filled cupcakes. Repeat this process with all remaining cupcakes. Move quickly, as the chocolate gets harder to work with as it melts. Yes, your hands will get messy.
Step 5: Once the cupcakes each have their chocolate-hazelnut center, pour the remaining batter equally on top of each.
Step 6: Bake for 10 to 12 minutes, or until set. Remove from the oven and place on a cooling rack. They will sink as they cool, but any dip will be covered by the frosting.
Serve: Once the cupcakes have fully cooled, dollop a thin layer of the remaining chocolate-hazelnut spread evenly over each cupcake. Sprinkle crushed hazelnuts on top. Enjoy.
---
Recipe Notes
Note 1: Most chocolate-hazelnut spreads will firm up when stored in the fridge. If yours does not, scoop out slightly less than 1 tablespoon mounds for each of your cupcakes (so if you're preparing 12 cupcakes, scoop out 12 small spoonfuls). Place them on a piece of parchment paper, with space in between so they do not touch. Place the sheet in the freezer to firm up for at least 10 minutes.
Disclosure: As an Amazon Associate, we earn from qualifying purchases. There's no extra cost to you. We only endorse things we've personally used and highly recommend.
Dig it? Leave a review
Your feedback helps us offer better suggestions for you.
No comments yet
Your photo has been archived.
Flourless Chocolate Hazelnut Cupcakes
PT30M
1 smooth hazelnut butter (or almond butter)
2 small ripe bananas
2 eggs
1/2 cup whole hazelnuts
1 teaspoon apple cider vinegar
1/2 cup chocolate-hazelnut spread, refrigerated (Note 1)
1/2 teaspoon baking soda
1/2 cup chocolate-hazelnut spread
Gluten Free
12
Servings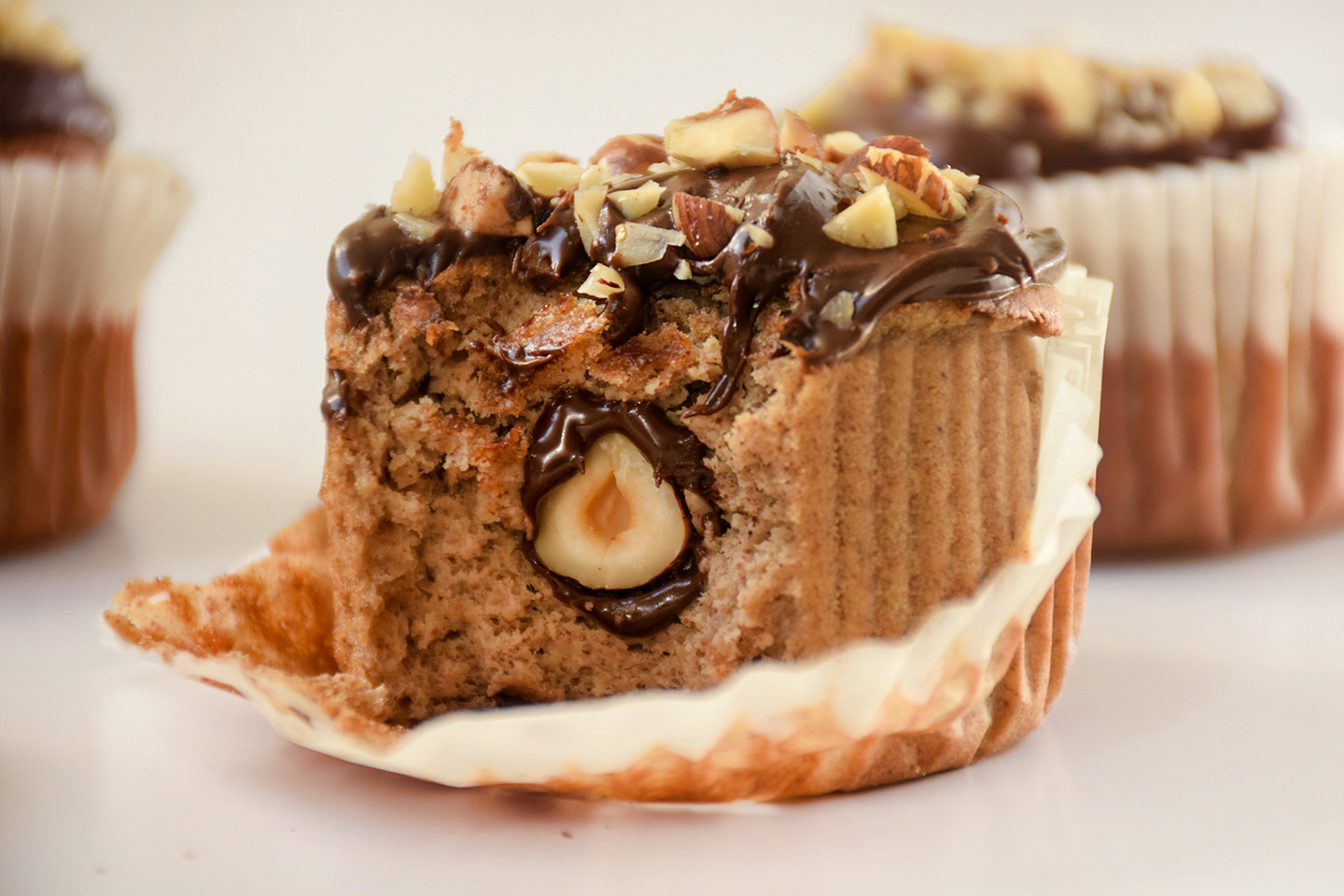 Ingredients: