Recipes
Chewy Chocolate Chip Granola Bars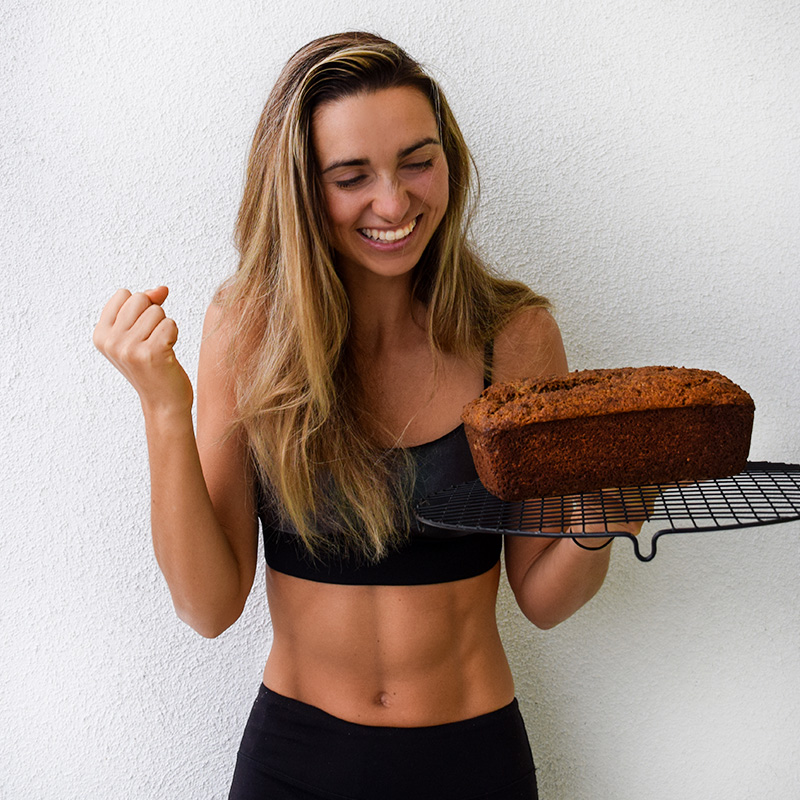 Valentina P
Difficulty

•

Time 20" (plus chill time)
Chewy Chocolate Chip Granola Bars that taste just like the ones you used to get in your lunchbox as a kid. These ones have that same soft, chewy bite - but are made with simple, homemade ingredients.
How To MakeDiet Type: Classic
---
Shopping List
2

cups gluten-free quick-cooking oats (not rolled oats)

2

cups unsweetened puffed rice

33333333/100000000

cup honey (or brown rice syrup)

33333333/100000000

cup mini chocolate chips

1/4

cup coconut sugar

1/4

cup coconut oil, melted

1

tablespoon smooth almond butter

1

teaspoon vanilla extract
---
Instructions
Step 1: Line

1

(8 inch x 8 inch) pan(s) with parchment paper (or use

2

(8 inch x 4 inch) bread tins). Leave some parchment hanging over the sides of the pan. The flaps will help lift the bars out of the pan.
Step 2: Combine the oats, rice, vanilla, and a pinch of salt in a large mixing bowl.
Step 3: In a small saucepan, heat the honey, oil, and sugar over medium heat. Stir frequently, it should take less than a minute for the mixture to simmer. As they caramelize, the liquids will get foamy. Allow the frothy honey mixture to simmer 15 to 20 seconds, stirring constantly.
Step 4: Remove the honey mixture from the heat and stir in the nut butter. Stir until smooth and no large lumps remain. If it seems a bit lumpy, heat the honey mixture again for 15 seconds at a time until it thins out.
Step 5: Pour the warm honey mixture over the oat mixture. Stir everything together evenly (it will be sticky). Transfer the mixture into the parchment-lined pan. Place an extra sheet of parchment on top and use it to press down evenly on the bars. The surface should be evenly distributed and flat. Sprinkle the chocolate chips over the top and press them in with the parchment paper. The chocolate might melt slightly if the bars are still very warm.
Step 6: Place the pan in the refrigerator for at least 2 hours, or speed the process by placing into the freezer for 30 minutes. When firm, remove from the refrigerator and place on a cutting board. Lift out the bars using the parchment flaps. It should pop right out. Otherwise, use a paring knife to help pop up the corners and sides. Cut the mixture into bars.
Serve: Enjoy at room temperature or slightly chilled for extra chewiness (my preference).
Nutrition
Dig it? Leave a review
Your feedback helps us offer better suggestions for you.
No comments yet
Your photo has been archived.
Chewy Chocolate Chip Granola Bars
PT20M
2 cups gluten-free quick-cooking oats (not rolled oats)
2 cups unsweetened puffed rice
33333333/100000000 cup honey (or brown rice syrup)
33333333/100000000 cup mini chocolate chips
1/4 cup coconut sugar
1/4 cup coconut oil, melted
1 tablespoon smooth almond butter
1 teaspoon vanilla extract
Gluten Free
Vegan
14
Servings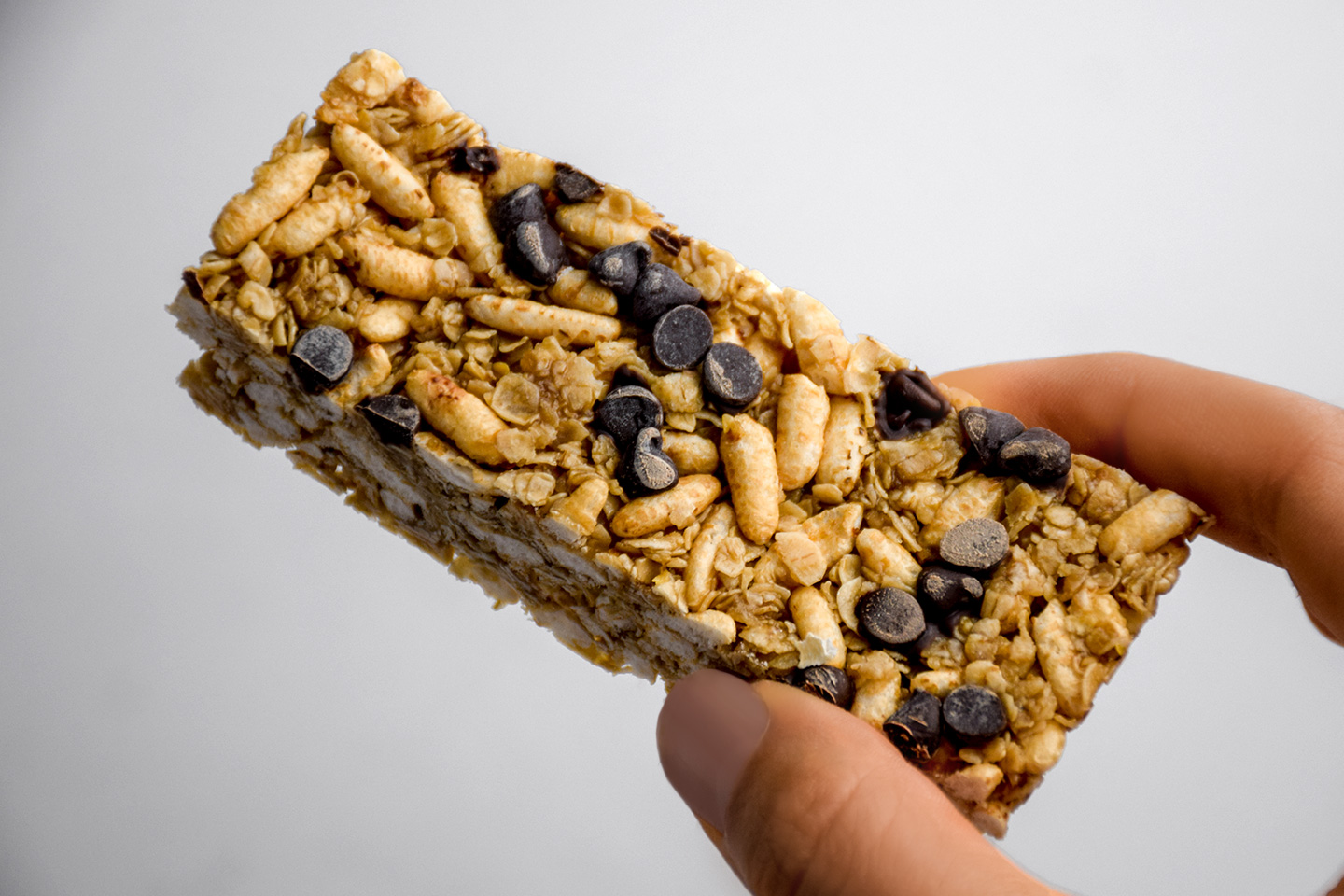 Ingredients: