Recipes
Beef Bolognese Sauce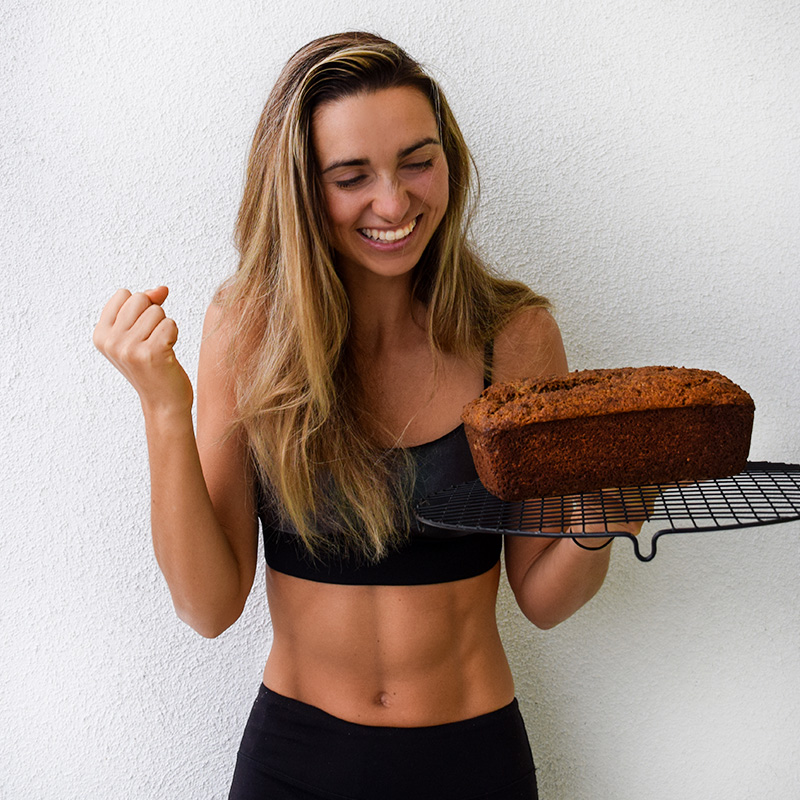 Valentina P
Difficulty

•

Time 90"
This Beef Bolognese Sauce hits just the right balance of savory and sweet with the natural sugars from the vegetables and the depth of tomato paste. The secret though, is in simmering the meat in white wine before ever adding the tomatoes. Make a double or triple batch and freeze the extras for later. This is fantastic piled over pasta or layered in lasagna.
How To MakeDiet Type: Classic
---
Shopping List
For the Bolognese

1/4

pound ground pork

1/2

pound ground chuck beef

1

(14 ounce) can Italian plum tomatoes, with juice

1

cup chicken stock (or water, in a pinch)

1

cup white wine

1

carrot, chopped

1/2

onion, chopped

1/2

celery stalk, chopped

2

slices bacon or pancetta

2

ounces tomato paste

2

garlic cloves, minced

1

tablespoon olive oil

1/4

teaspoon ground nutmeg
salt and pepper, to taste For the Pasta (optional)

5

servings cooked spaghetti, rigatoni, or penne
parmesan cheese, to taste
---
Instructions
Step 1: Heat the olive oil in a pot over medium heat and sauté the bacon until just cooked through. Set aside.
Step 2: Add the onion to the bacon grease and cook for 5 minutes, stirring often. Then add the celery, carrot, and garlic. Cook for 2 minutes, stirring often.
Step 3: Add the ground meats to the pan. Cook, stirring and crumbling the meat with the spatula until it's no longer red. Add the stock and the nutmeg. Simmer until the stock has cooked off, about 8 to 10 minutes.
Step 4: Add the wine and simmer until it has evaporated, about 10 to 15 minutes. Add the tomatoes and tomato paste. Stir to coat. Bring to a low boil. Turn the heat down very low and cook, uncovered, for 60 minutes. Add 1/2 cup of water at a time as needed to prevent sticking to the bottom of the pan (we add about

1

cup of water total). Cook off any excess liquid before serving.
Serve: Enjoy over pasta for a great meal.
---
Recipe Notes
Note 1: To make a non-alcoholic substitute, try mixing 1 cup of stock with 2 tablespoons of red wine vinegar or apple vinegar. Note 2: Recipe adapted from Marcella Hazan.
Dig it? Leave a review
Your feedback helps us offer better suggestions for you.
No comments yet
Your photo has been archived.
Beef Bolognese Sauce
PT1H30M
1/4 pound ground pork
1/2 pound ground chuck beef
1 (14 ounce) can Italian plum tomatoes, with juice
1 cup chicken stock (or water, in a pinch)
1 cup white wine
1 carrot, chopped
1/2 onion, chopped
1/2 celery stalk, chopped
2 slices bacon or pancetta
2 ounces tomato paste
2 garlic cloves, minced
1 tablespoon olive oil
1/4 teaspoon ground nutmeg
salt and pepper, to taste
5 servings cooked spaghetti, rigatoni, or penne
parmesan cheese, to taste
Gluten Free
Paleo
5
Servings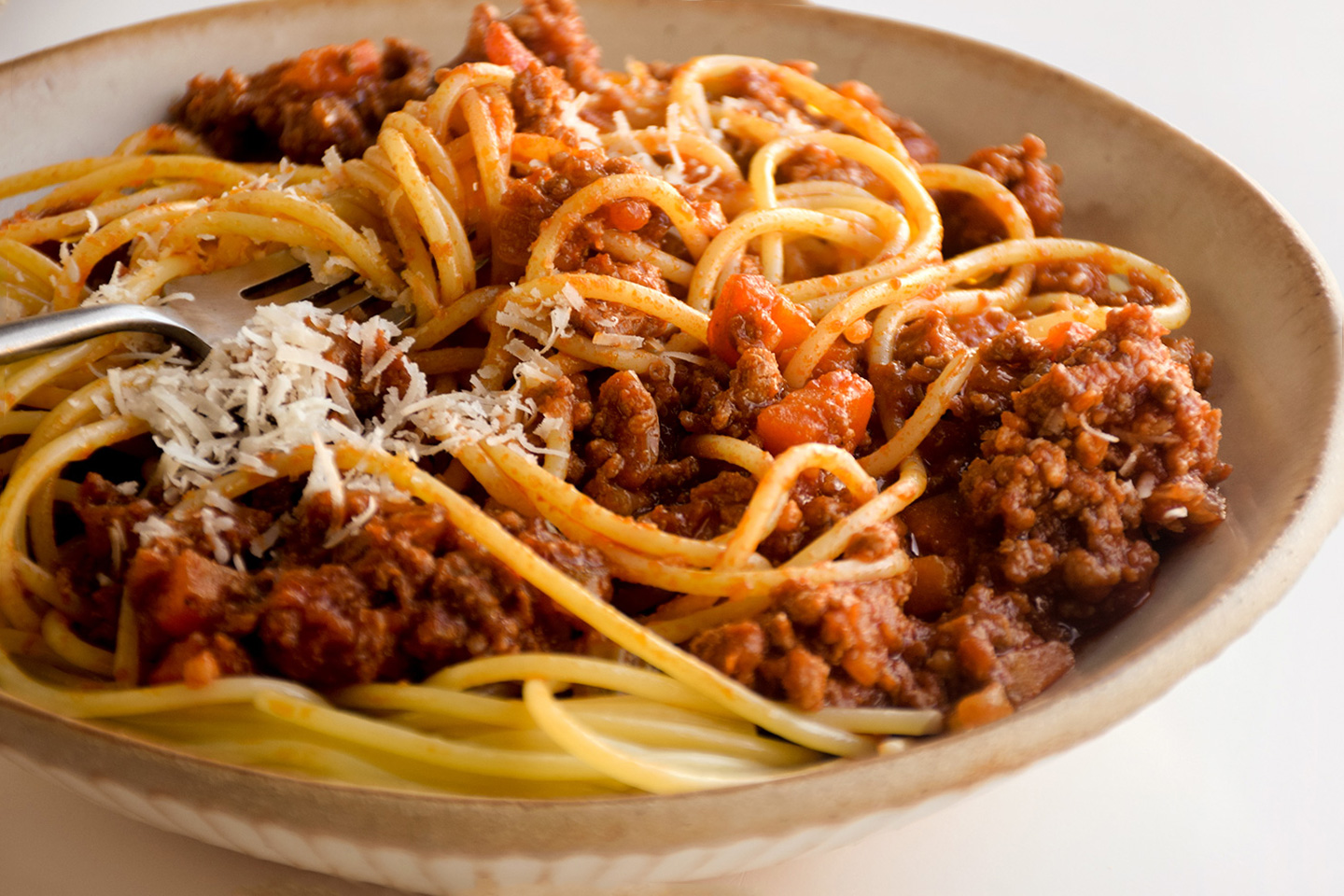 Ingredients: