Recipes
Avocado Pesto Pasta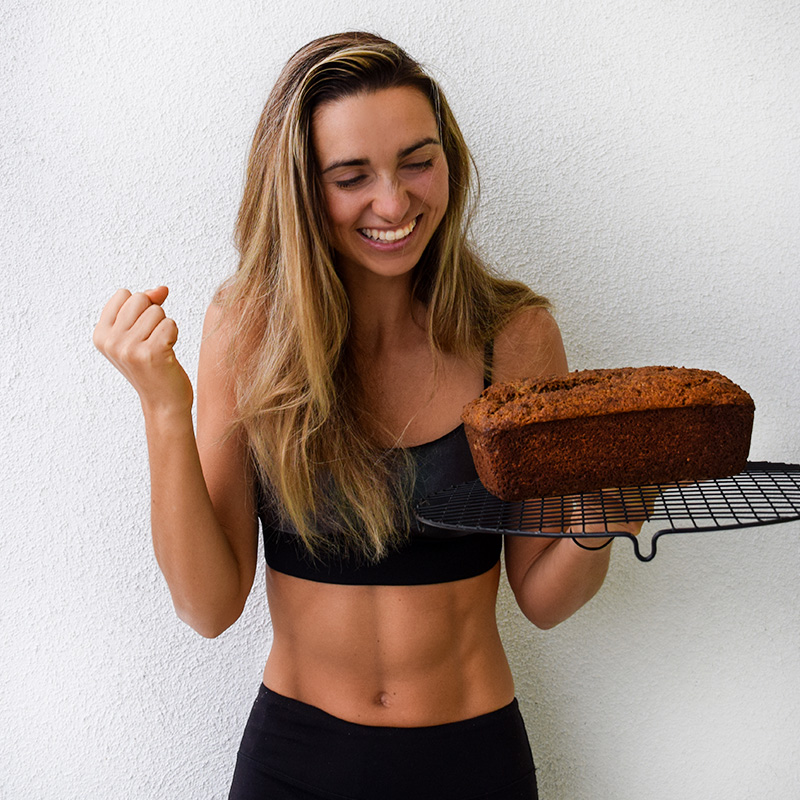 Valentina P
Difficulty

•

Time 20"
The next time you have pesto pasta, try adding avocado to it. It adds richness and helps the sauce cling to every strand. All you need is a noodle of your choice (even zucchini noodles!), pesto, avocado, and something salty like olives or smoked salmon mixed in.
How To MakeDiet Type: Classic
---
---
Instructions
Step 1: Cook the spaghetti until al dente, according to package directions. Before draining, reserve a mugful of pasta water. Drain the pasta, toss with a little olive oil, and set aside. Note: If using the zucchini noodle option, heat a splash of olive oil in a pan over medium heat. Add the zucchini noodles and cook until they are pliable and fork-tender, but not mushy (about 2 minutes). Set aside.
Step 2: Scoop out the avocado into a bowl. Add the pesto and mash the two together. Add salt and pepper, to taste.
Step 3: Chop your salty ingredient of choice into bite-sized pieces.
Step 4: Toss together the warm pasta, pesto mash, and salty ingredient of choice. Add the reserved pasta water (or regular water), 1 tablespoon at a time, to loosen to your preferred consistency.
Serve: Top with optional parmesan and enjoy.
---
Recipe Notes
Note 1: To use zucchini noodles in place of spaghetti, cut off the zucchini ends and use a vegetable peeler to peel thin ribbons vertically down each zucchini in one motion. They should look almost like wide fettuccine noodles (reference images above for a visual guide). Rotate the zucchini to peel every side. When you reach the seeds of the core, it will be too wet to continue peeling. Dice these zucchini cores into small pieces to add into the pasta later. Set the noodles aside. Note 2: The exact serving size will depend on which ingredient you choose. Reference the amount indicated on the packaging.
Dig it? Leave a review
Your feedback helps us offer better suggestions for you.
No comments yet
Your photo has been archived.
Avocado Pesto Pasta
PT20M
4 ounces spaghetti (or

2

large zucchini, Note 1)
1/2 ripe avocado
2 tablespoons basil pesto (store-bought or homemade)
2 servings something salty (such as smoked salmon or pitted olives, Note 2)
olive oil, to taste
parmesan, grated (optional, dairy or non-dairy)
salt and pepper, to taste
Gluten Free
Paleo
Vegan
Low-Carb
2
Servings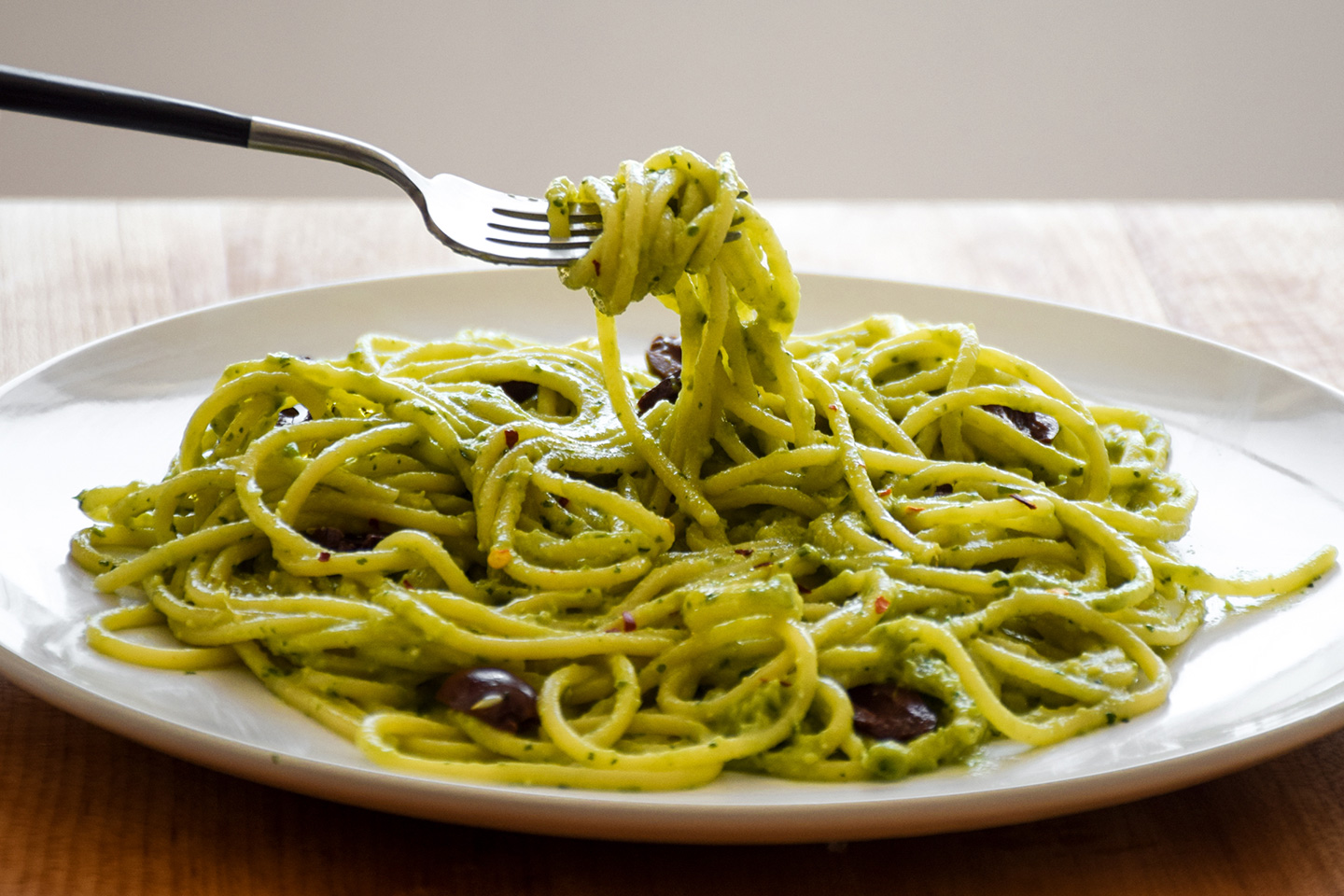 Ingredients: