Recipes
Whole Roasted Cauliflower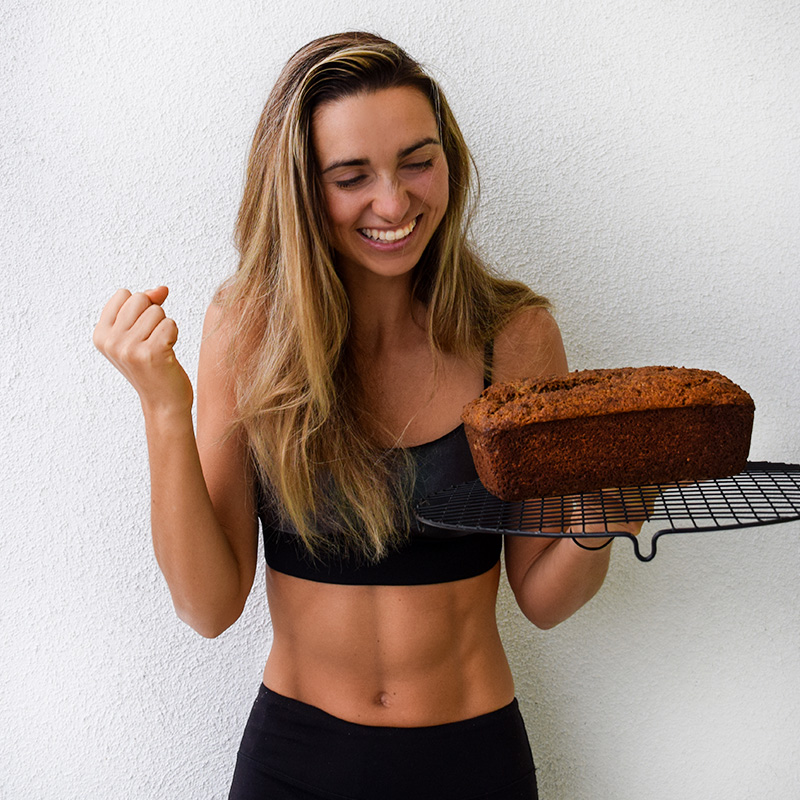 Valentina P
Difficulty

•
This whole roasted cauliflower head recipe is delicious, super tender, and so easy! Only cauliflower, olive oil, and salt. Recipe adapted from the delicious roasted cauliflower at Miznon, by chef Eyal Shani.
How To MakeDiet Type: Plant-based
---
Shopping List
1

medium head of cauliflower
olive oil, to taste
salt and pepper, to taste
tahini, to taste (optional, for drizzling — we like this brand)
---
Instructions
Step 1: Slightly trim the base of the cauliflower, but keep the smaller leaves intact.
Step 2: Bring a large pot a very salted water to a rolling boil. Carefully add the whole cauliflower, it should be almost fully submerged. Boil the cauliflower, covered, for 10 minutes. A small cauliflower will only need about 7 minutes.
Step 3: Remove the cauliflower from the water and let it drain in a colander for several minutes. Preheat the oven to 500 degrees Fahrenheit.
Step 4: Place the cooled cauliflower on a baking sheet. Drizzle some olive oil on a plate and then use your hands to rub the olive oil all over the cauliflower head. Sprinkle with salt.
Step 5: Roast in the oven for 20 to 30 minutes, or until it is golden brown all over and slightly blackened in spots.
Serve: Place the whole cauliflower on a plate and drizzle with a little more olive oil and/or tahini. A little flaky salt is nice here too. Cut in with a knife and enjoy.
---
Recipe Notes
Disclosure: As an Amazon Associate, we earn from qualifying purchases. There's no extra cost to you. We only endorse things we've personally used and highly recommend.
Dig it? Leave a review
Your feedback helps us offer better suggestions for you.
No comments yet
Your photo has been archived.
Whole Roasted Cauliflower
1 medium head of cauliflower
olive oil, to taste
salt and pepper, to taste
tahini, to taste (optional, for drizzling — we like this brand)
Gluten Free
Paleo
Vegan
Low-Carb
4
Servings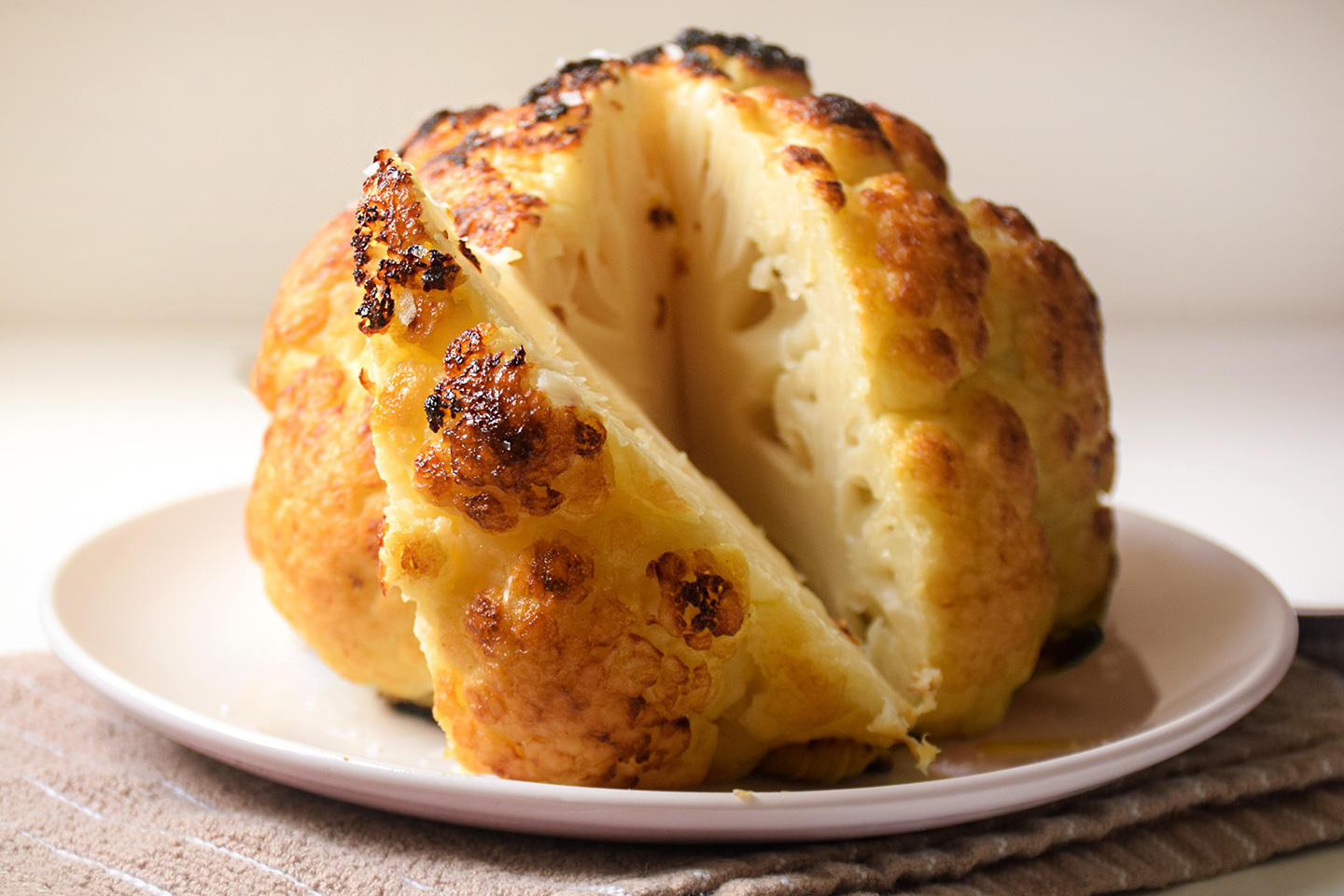 Ingredients: