Recipes
Triple Green Citrus Salad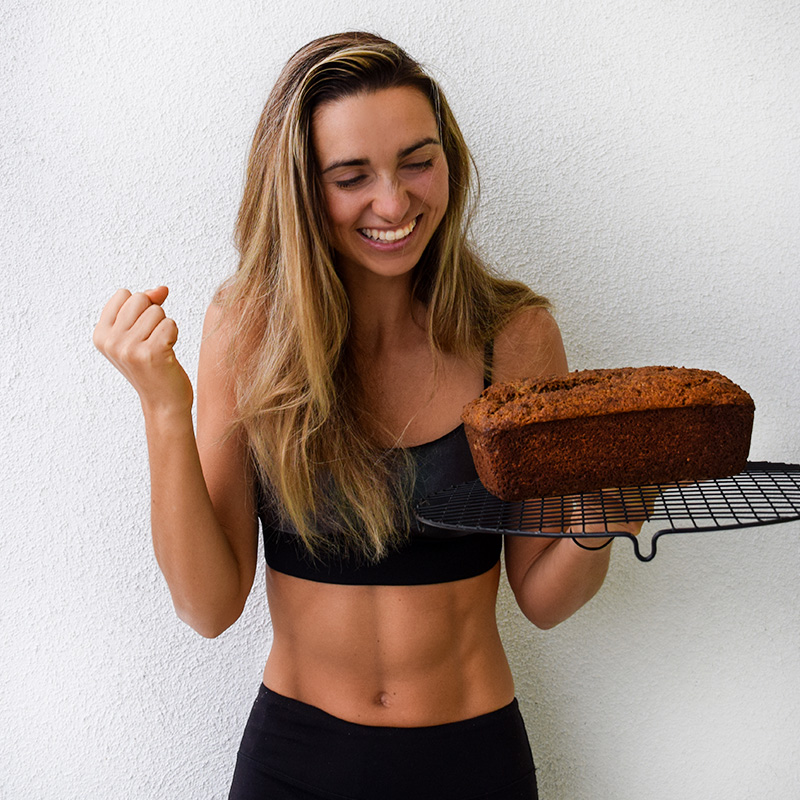 Valentina P
Difficulty

•

Time 20"
Here's a super healthy, easy, and delicious salad. We've got spinach, kale, and crisp romaine tossed with juicy oranges, creamy avocado, and crunchy pumpkin seeds. It's all tossed with a light, minted dressing. And here's a fun fact: to best absorb non-heme iron (plant-based iron), you need to help it out by pairing it with a source of vitamin C. That's why the iron-rich spinach is a great match for the citrus in this dish.
How To MakeDiet Type: Plant-based
---
Shopping List
Salad

2

cups romaine lettuce

2

cups spinach

2

cups kale, hard stems removed

1 1/2

navel and/or blood oranges, segmented

1

avocados, diced

2

tablespoons pumpkin seeds Vinaigrette

3

tablespoons extra-virgin olive oil

1 1/2

tablespoons champagne vinegar or white balsamic vinegar

8

fresh mint leaves, chopped

1

teaspoon dijon mustard

1/4

teaspoon salt

1/8

teaspoon cayenne pepper (adjust to taste preference)
---
Instructions
Step 1: To segment the oranges, first slice off the top and bottom of the orange with a sharp knife. Prop the orange up on the flat bottom and slice away the rest of the peel, including the white pith. Next, cut between the membranes to remove the orange wedges. Take a look at the provided images for visual reference.
Step 2: Chop the salad greens into bite-sized pieces.
Step 3: Use an immersion blender (preferred method) or whisk to blend the vinaigrette until smooth and creamy. Set aside.
Step 4: Place the kale in a large bowl. Use your hand to massage the kale leaves with a little splash of the vinaigrette. As you massage, the leaves will soften and become much more palatable. Massage for 10 to 30 seconds.
Step 5: Add the remaining salad ingredients to the kale. Pour in the vinaigrette, to taste, and toss well to coat.
Serve: Enjoy. Any extra vinaigrette will last up to 1 week in the refrigerator.
---
Recipe Notes
Note 1: Every 4 cups of romaine is equal to about 1 small head, or 4 large handfuls.
Nutrition
Dig it? Leave a review
Your feedback helps us offer better suggestions for you.
No comments yet
Your photo has been archived.
Triple Green Citrus Salad
PT20M
2 cups romaine lettuce
2 cups spinach
2 cups kale, hard stems removed
1 1/2 navel and/or blood oranges, segmented
1 avocados, diced
2 tablespoons pumpkin seeds
3 tablespoons extra-virgin olive oil
1 1/2 tablespoons champagne vinegar or white balsamic vinegar
8 fresh mint leaves, chopped
1 teaspoon dijon mustard
1/4 teaspoon salt
1/8 teaspoon cayenne pepper (adjust to taste preference)
Gluten Free
Paleo
Vegan
Low-Carb
3
Servings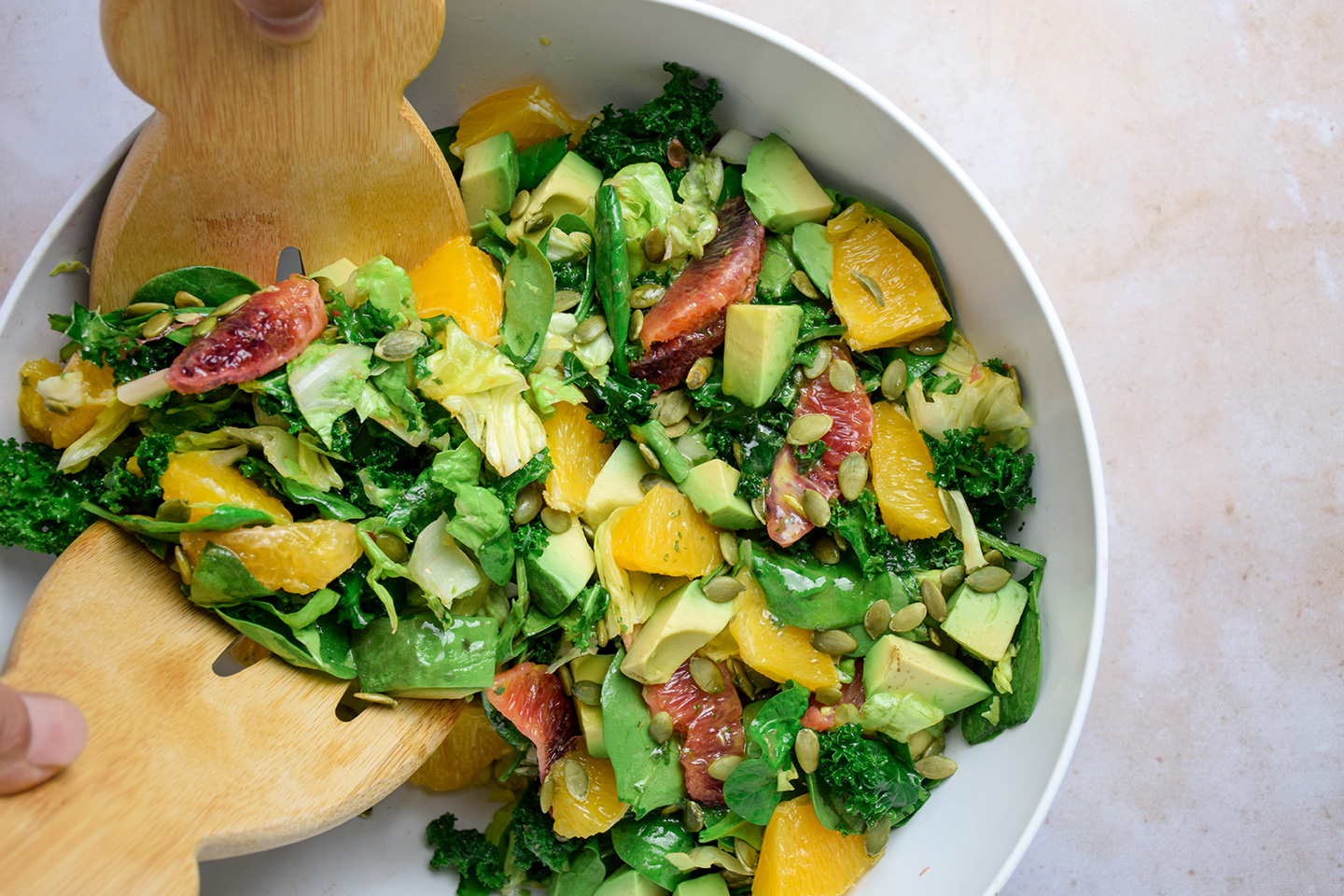 Ingredients: