Recipes
Shrimp and Corn Burrito Bowl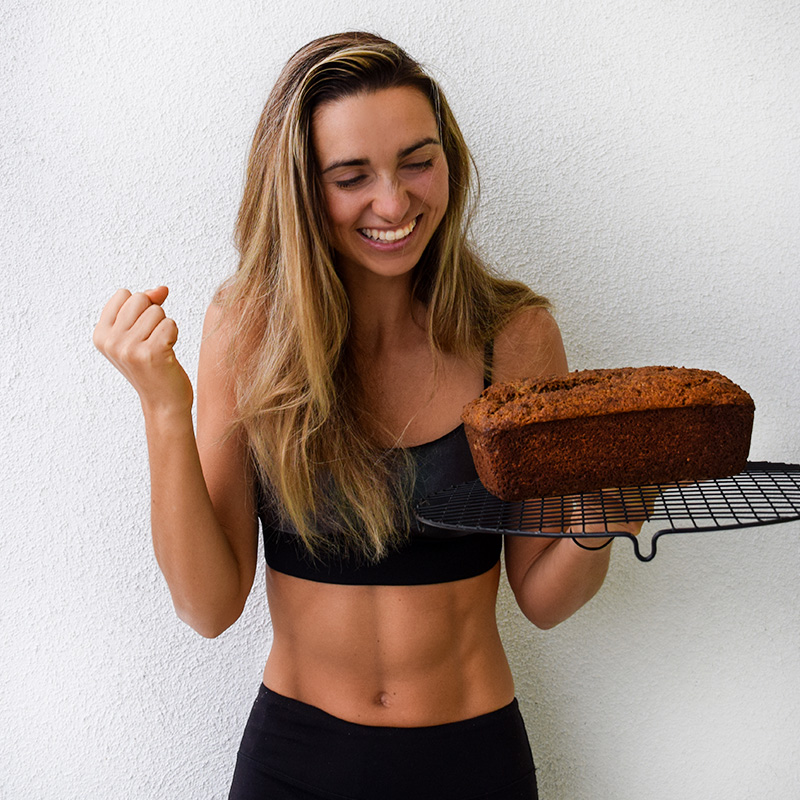 Valentina P
Difficulty

•

Time 25"
A healthy and delicious Shrimp and Corn Burrito Bowl combo with paprika shrimp, cauliflower lime rice, corn, pickled onions, avocado, and a good drizzle of creamy taco sauce.
How To MakeDiet Type: Classic
---
Shopping List
For the Shrimp

1

pound shrimp, cleaned and tail-off

2

tablespoons olive oil (or melted butter)
paprika and cilantro, to taste For the Pickled Onions

1/4

red onion

1/2

lemon, juiced For the Cauliflower Rice

16

ounces riced cauliflower (fresh or frozen)

1

tablespoon extra-virgin olive oil

1

garlic clove, chopped

1/2

lime, juiced For the Bowl

2

ears corn

1

avocado, sliced
cilantro, to taste
taco sauce, to taste (optional — or lime)
---
Instructions
Step 1: Let's first prepare the quick pickled onions. In a small jar, combine the sliced onions with the lemon juice and a pinch of salt. Stir well and refrigerate.
Step 2: Preheat the oven to 410 degrees Fahrenheit.
Step 3: Remove the husks from the corn, dot with a little optional butter, and then wrap the corn completely in foil. Set aside. Roast the corn for 20 minutes on a baking sheet.
Step 4: Spread the fresh or frozen riced cauliflower evenly over a large baking sheet. Note: If using frozen rice, microwave or defrost the cauliflower enough that you can break it apart in your hands.
Step 5: Place the baking sheet in the oven and then add the wrapped corn directly on the oven rack. Roast both the rice and corn for 10 minutes. After 10 minutes, remove the cauliflower rice and continue cooking the corn for 15 more minutes.
Step 6: Once the corn is cooked, unwrap the corn and use a sharp knife the slice the kernels from the cob.
Step 7: Let's finish the rice. Heat the

1

tablespoon of olive oil in a skillet over medium-high heat. Add the

1

garlic clove and cook for 30 seconds. Add the cauliflower rice, lime juice, and some optional cilantro. Season with salt and pepper. Sauté everything together until warm. Divide the rice into bowls.
Step 8: Shrimp time! Stir together the shrimp, olive oil, and plenty of paprika. Season with salt, pepper, and a little cilantro. Stir everything together until the shrimp is well coated.
Step 9: Heat a lightly oiled skillet over medium-high heat. Add some of the shrimp in a single layer to the hot pan. Cook for 2 minutes on one side, then flip and cook for another 1 to 2 minutes. The shrimp will be ready when it is opaque. Transfer the warm shrimp to a plate. Cook the shrimp in batches until they are all done.
Serve: Build your bowls with the warm rice, corn, shrimp, avocado, and pickled onion slices. Drizzle with taco sauce or lime. Enjoy.
Dig it? Leave a review
Your feedback helps us offer better suggestions for you.
No comments yet
Your photo has been archived.
Shrimp and Corn Burrito Bowl
PT25M
1 pound shrimp, cleaned and tail-off
2 tablespoons olive oil (or melted butter)
paprika and cilantro, to taste
1/4 red onion
1/2 lemon, juiced
16 ounces riced cauliflower (fresh or frozen)
1 tablespoon extra-virgin olive oil
1 garlic clove, chopped
1/2 lime, juiced
2 ears corn
1 avocado, sliced
cilantro, to taste
taco sauce, to taste (optional — or lime)
Gluten Free
4
Servings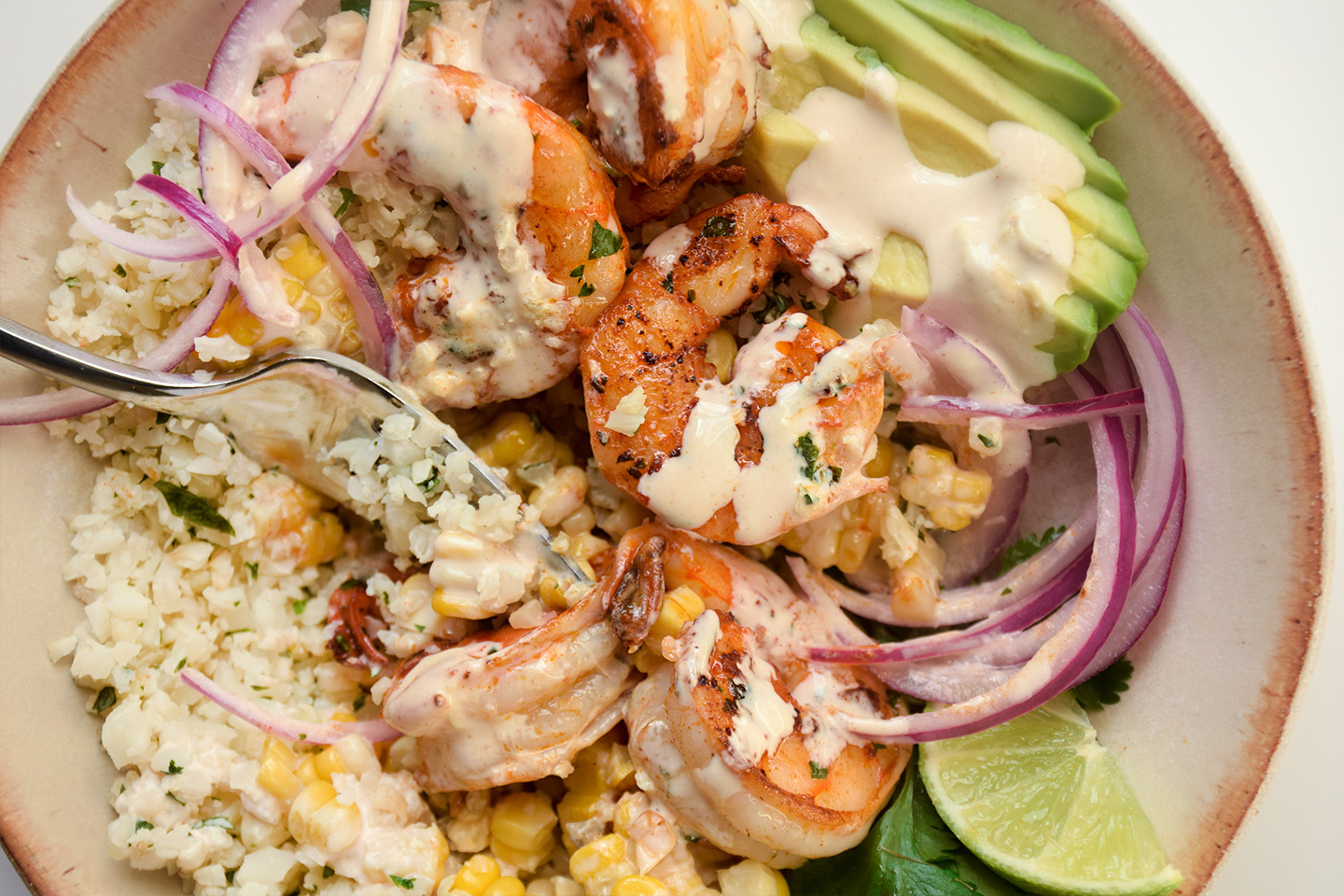 Ingredients: