Recipes
Salmon and Mango Poke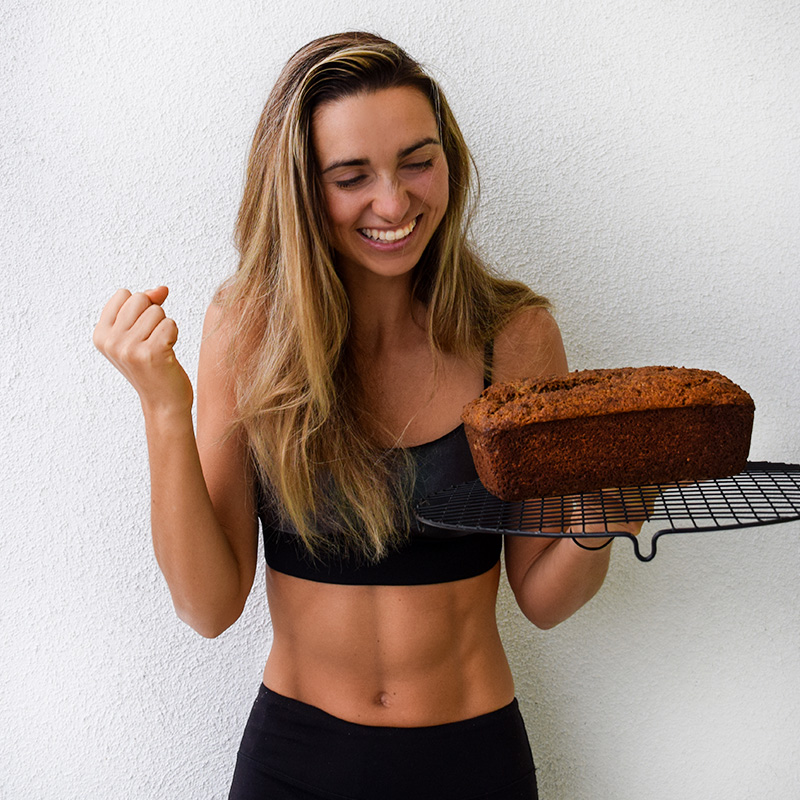 Valentina P
Difficulty

•

Time 15" (plus marinating)
Easy poke bowl recipe made with sushi-grade salmon, mango, avocado, and a handful of crispy scallions on top. Even better than takeout!
How To MakeDiet Type: Classic
---
Shopping List
For the Salmon Poke

8

ounces sushi-grade salmon (Note 1)

1/2

cup ripe mango, peeled and diced

1

scallion, chopped (white and light green parts only)

1/2

avocado, diced

1/4

cup coconut aminos (we like Big Tree Farms)

1 1/2

tablespoons toasted sesame oil

1/4

jalapeño, finely chopped (optional, adjust to taste) For the Crispy Shallots

1

large shallot
avocado oil, for frying For Serving (Optional)
sushi rice or cauliflower rice
mango and/or micro greens
sesame seeds, for garnish
lime, for serving
---
Instructions
Step 1: Cube or slice the salmon into bite-sized pieces and place in an airtight container. Add the scallion, aminos, and sesame oil and stir until all of the pieces are coated. Cover and refrigerate 30 minutes to 4 hours.
Step 2: Meanwhile, slice the shallots into very thin rings using a knife. Heat a thin layer of oil in a pan over medium heat. Add one piece of shallot and wait until it begins to sizzle. Add the remaining shallots and cook for 5 to 8 minutes, stirring often, until they turn golden. Reduce the heat if they are browning too quickly.
Step 3: Drain the shallots or use a slotted spoon. Transfer to a paper towel lined plate. As they cool, they will become crispy. Note: Shallots can be fried a few days and stored airtight at room temperature. Keep in mind that the longer they wait, the less crispy they will become.
Step 4: After marinating, stir in the diced mango, avocado, and a little jalapeño.
Serve: Enjoy over an optional bowl of rice and garnish with sesame seeds and optional lime.
---
Recipe Notes
Note 1: Only use a high-quality, sushi-grade salmon (or sushi-grade ahi tuna). If fresh is unavailable, frozen sushi-grade salmon can be used. We like to go to the sushi counter at our local grocery store and purchase thick slices of sashimi salmon for this.
Disclosure: As an Amazon Associate, we earn from qualifying purchases. There's no extra cost to you. We only endorse things we've personally used and highly recommend.
Dig it? Leave a review
Your feedback helps us offer better suggestions for you.
No comments yet
Your photo has been archived.
Salmon and Mango Poke
PT15M
8 ounces sushi-grade salmon (Note 1)
1/2 cup ripe mango, peeled and diced
1 scallion, chopped (white and light green parts only)
1/2 avocado, diced
1/4 cup coconut aminos (we like Big Tree Farms)
1 1/2 tablespoons toasted sesame oil
1/4 jalapeño, finely chopped (optional, adjust to taste)
1 large shallot
avocado oil, for frying
sushi rice or cauliflower rice
mango and/or micro greens
sesame seeds, for garnish
lime, for serving
Gluten Free
Paleo
2
Servings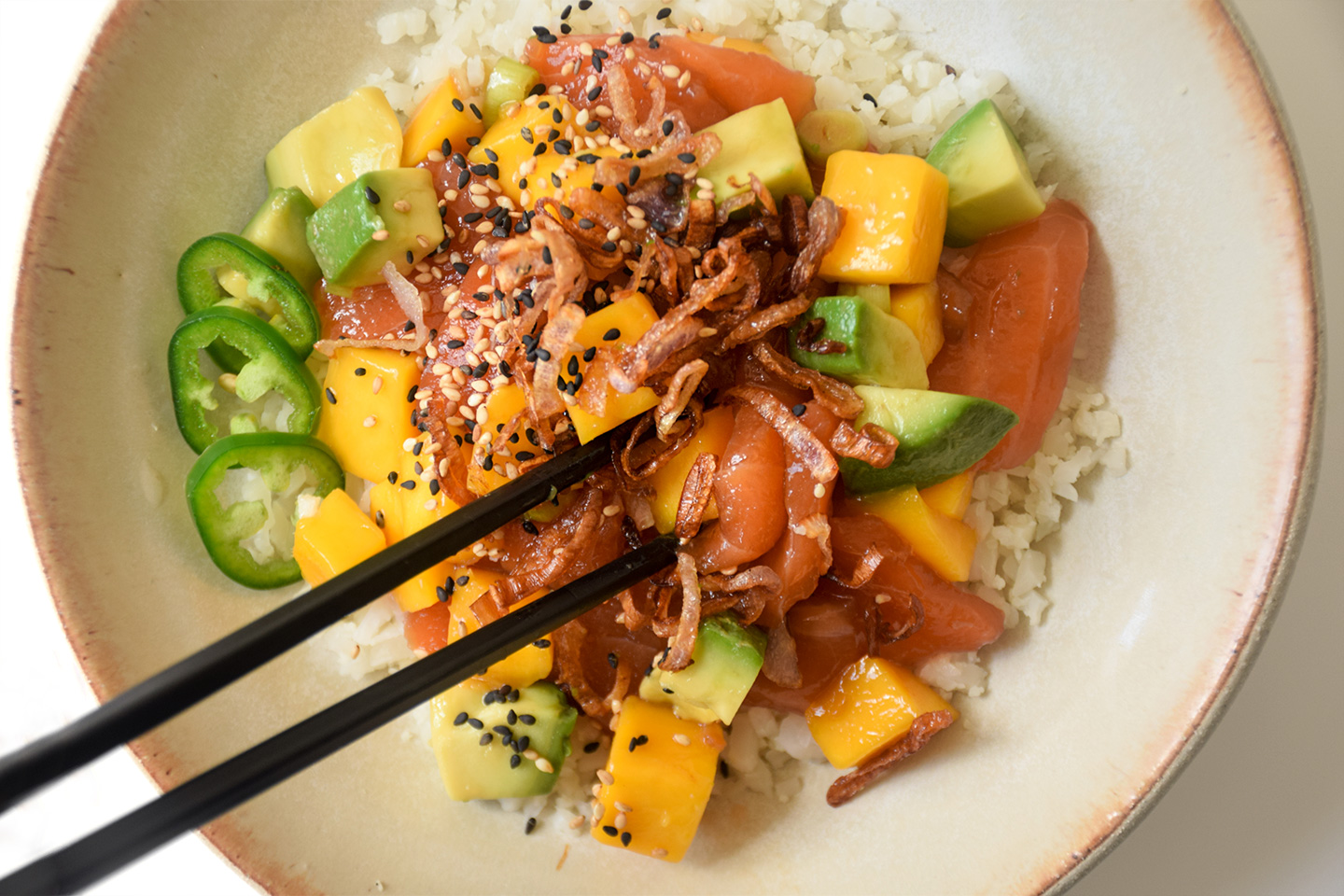 Ingredients: