Recipes
Raw Vegan Cinnamon Buns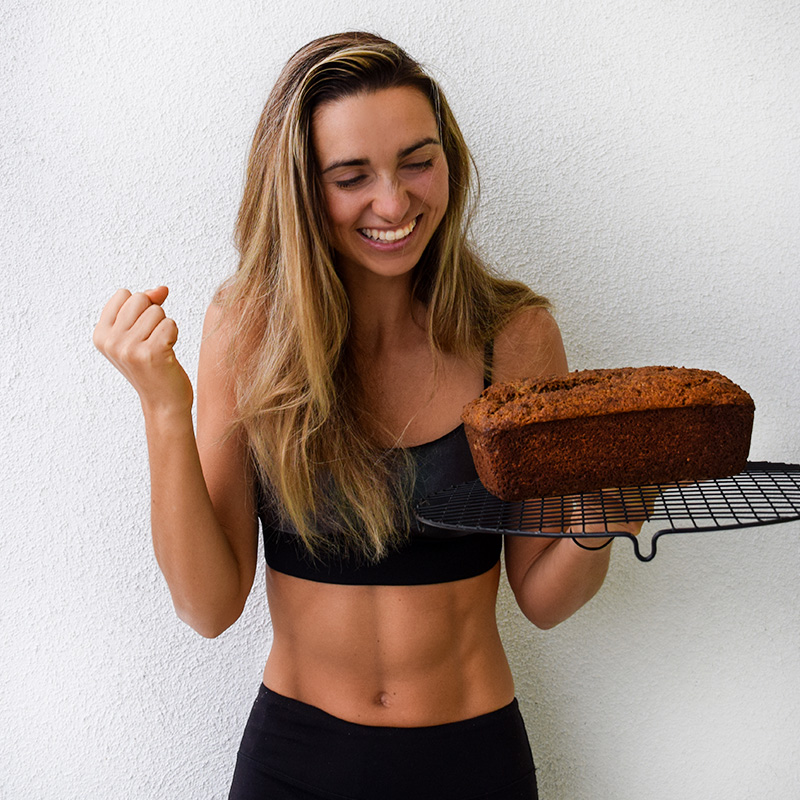 Valentina P
Difficulty

•

Time 20" plus chilling
These raw vegan cinnamon buns taste like a dream. Rather than flour and eggs, a combination of nuts and dried fruits forms the chewy base and sweet date filling. Roll up the simple dough into a log, slice it, and enjoy. The icing here is optional, but is a really nice final touch with its hint of citrus.
How To MakeDiet Type: Plant-based
---
Shopping List
Dough

3/4

cup slivered almonds

1/2

cup flax meal

1/4

cup pecans

1/4

cup maple syrup

1

tablespoon water Filling

5

large pitted medjool dates (about

90

grams)

1/4

cup water

2

tablespoons raisins (

1

tablespoon extra for optional sprinkling)

1

tablespoon melted coconut oil

1

tablespoon cinnamon

1/4

teaspoon salt Icing (Optional)

1

tablespoon coconut manna (not the same as oil)

1

tablespoon maple syrup

1/2

tablespoon orange juice
---
Instructions
Step 1: Place all of the dough ingredients in a food processor and blend until a thick, compact dough is formed. Scrape down the sides of the machine to make sure all nut pieces are well broken down.
Step 2: Lay a large piece of parchment paper over a cutting board and place the dough on top. Take another piece of parchment paper and place it over the dough ball, sandwiching it in between both pieces of parchment. Use a rolling pin (or empty, cleaned wine bottle) over the top piece of parchment to roll the dough beneath into

1

very thin 8 in. x 8 in. square(s). Use a knife to cut off uneven edges and patch them elsewhere in the dough as needed.
Step 3: Place all of the filling ingredients in the emptied food processor and blend until a thick jam is formed.
Step 4: Peel the top piece of parchment off of the dough and spoon the filling evenly over all of the dough, edges included. Sprinkle a few optional raisins on top.
Step 5: Next, roll the dough into a tight cylinder, using the paper to help lift it up. Try to roll it pretty tightly, as if you were making sushi. Transfer the roll to the freezer for 1 hour, or until firm but not rock solid.
Step 6: Meanwhile, warm together the optional icing ingredients in a small bowl until pourable. Slice each chilled cinnamon log into 8 to 10 pieces. Drizzle the icing over the tops of the cinnamon buns.
Serve: Take a bite and enjoy. These buns are best stored in the freezer, taken out 5 to 10 minutes prior to eating to soften.
---
Recipe Notes
Disclosure: As an Amazon Associate, we earn from qualifying purchases. There's no extra cost to you. We only endorse things we've personally used and highly recommend.
Nutrition
Dig it? Leave a review
Your feedback helps us offer better suggestions for you.
No comments yet
Your photo has been archived.
Raw Vegan Cinnamon Buns
PT20M
3/4 cup slivered almonds
1/2 cup flax meal
1/4 cup pecans
1/4 cup maple syrup
1 tablespoon water
5 large pitted medjool dates (about

90

grams)
1/4 cup water
2 tablespoons raisins (

1

tablespoon extra for optional sprinkling)
1 tablespoon melted coconut oil
1 tablespoon cinnamon
1/4 teaspoon salt
1 tablespoon coconut manna (not the same as oil)
1 tablespoon maple syrup
1/2 tablespoon orange juice
Gluten Free
Paleo
Vegan
10
Servings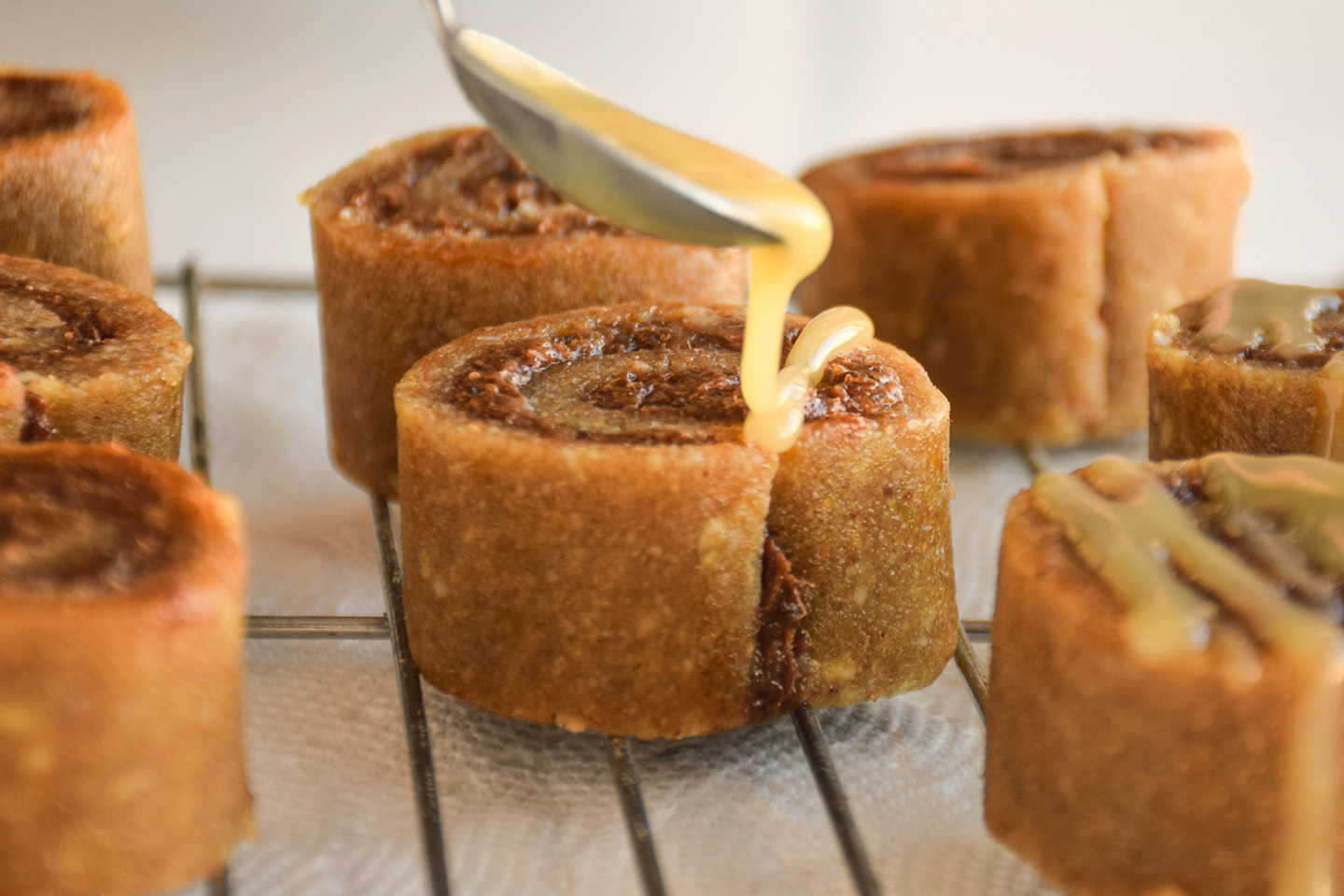 Ingredients: