Recipes
Quinoa and Salmon Detox Bowl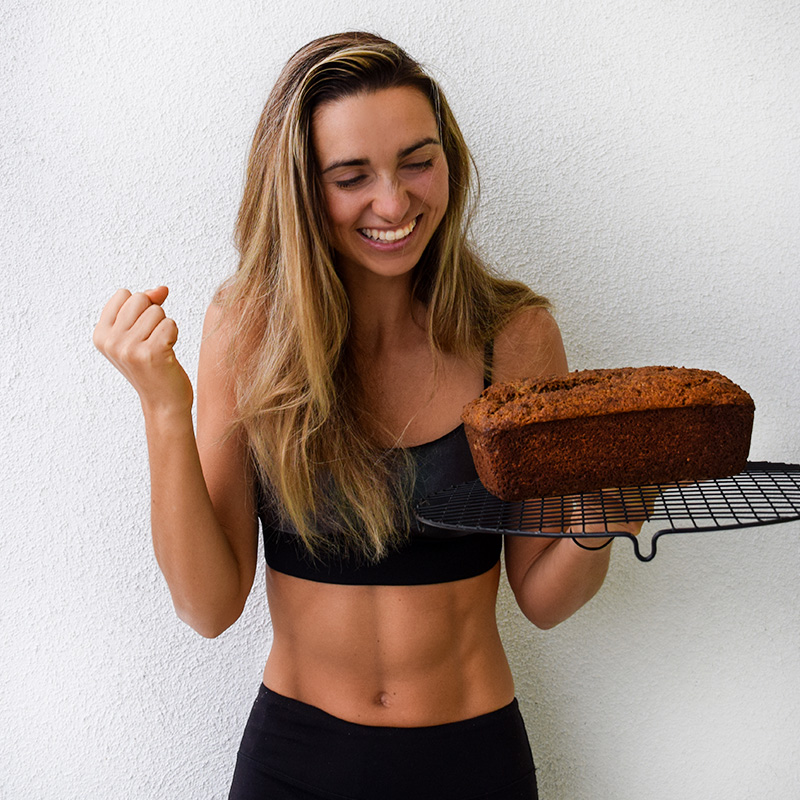 Valentina P
Difficulty

•
Healthy quinoa and salmon salad filled with hydrating crunchy vegetables, fluffy quinoa and cooked salmon. Drizzled with a tangy detox vinaigrette for a meal-in-one salad that loves you back.
How To MakeDiet Type: Classic
---
Shopping List
Salad

3

servings cooked salmon fillets

3

handfuls greens of choice (Note 1)

1

cup cooked quinoa

3/4

cup cooked chickpeas

1/2

bell pepper (any color), diced

1/2

cup cucumber, diced

3

radishes

1/4

cup fresh parsley, chopped

1

tablespoon fresh dill (or

1/2

teaspoon dried dill) Detox Vinaigrette

2

tablespoons extra virgin olive oil

1

tablespoon apple cider vinegar

1

tablespoon lemon juice

1/2

tablespoon honey

1

teaspoon fresh ginger, peeled and chopped

1/2

teaspoon dijon mustard

1/8

teaspoon salt
---
Instructions
Step 1: Cook the salmon and the quinoa if you have not done so already. Set aside.
Step 2: Prepare the Detox Vinaigrette by combining all ingredients in a wide mason jar and blending with an immersion blender until smooth. You can also whisk this by hand, but be sure to very finely chop or grate the ginger for best results. Refrigerate until ready to use.
Step 3: Slice the radishes in half and peel each half with a vegetable peeler to make paper-thin slices (or slice the radish very thinly with a knife). Combine the cooked quinoa, sliced radish, bell pepper, cucumber, chickpeas, dill, and parsley in a mixing bowl. Season with salt and pepper and then drizzle in some of the Detox Vinaigrette. Stir to combine.
Step 4: Assembly time! Toss the greens with a little olive oil and divide them into bowls. Add a scoop of the quinoa salad into each and then top with the cooked warm or chilled salmon pieces.
Serve: Drizzle with more Detox Vinaigrette, to taste. Enjoy.
---
Recipe Notes
Note 1: I like to use radish greens (if the radishes have their greens still attached) or a tender butter lettuce here. Discard any radish greens that look slimy or discolored before using.
Nutrition
Dig it? Leave a review
Your feedback helps us offer better suggestions for you.
No comments yet
Your photo has been archived.
Quinoa and Salmon Detox Bowl
3 servings cooked salmon fillets
3 handfuls greens of choice (Note 1)
1 cup cooked quinoa
3/4 cup cooked chickpeas
1/2 bell pepper (any color), diced
1/2 cup cucumber, diced
3 radishes
1/4 cup fresh parsley, chopped
1 tablespoon fresh dill (or

1/2

teaspoon dried dill)
2 tablespoons extra virgin olive oil
1 tablespoon apple cider vinegar
1 tablespoon lemon juice
1/2 tablespoon honey
1 teaspoon fresh ginger, peeled and chopped
1/2 teaspoon dijon mustard
1/8 teaspoon salt
Gluten Free
3
Servings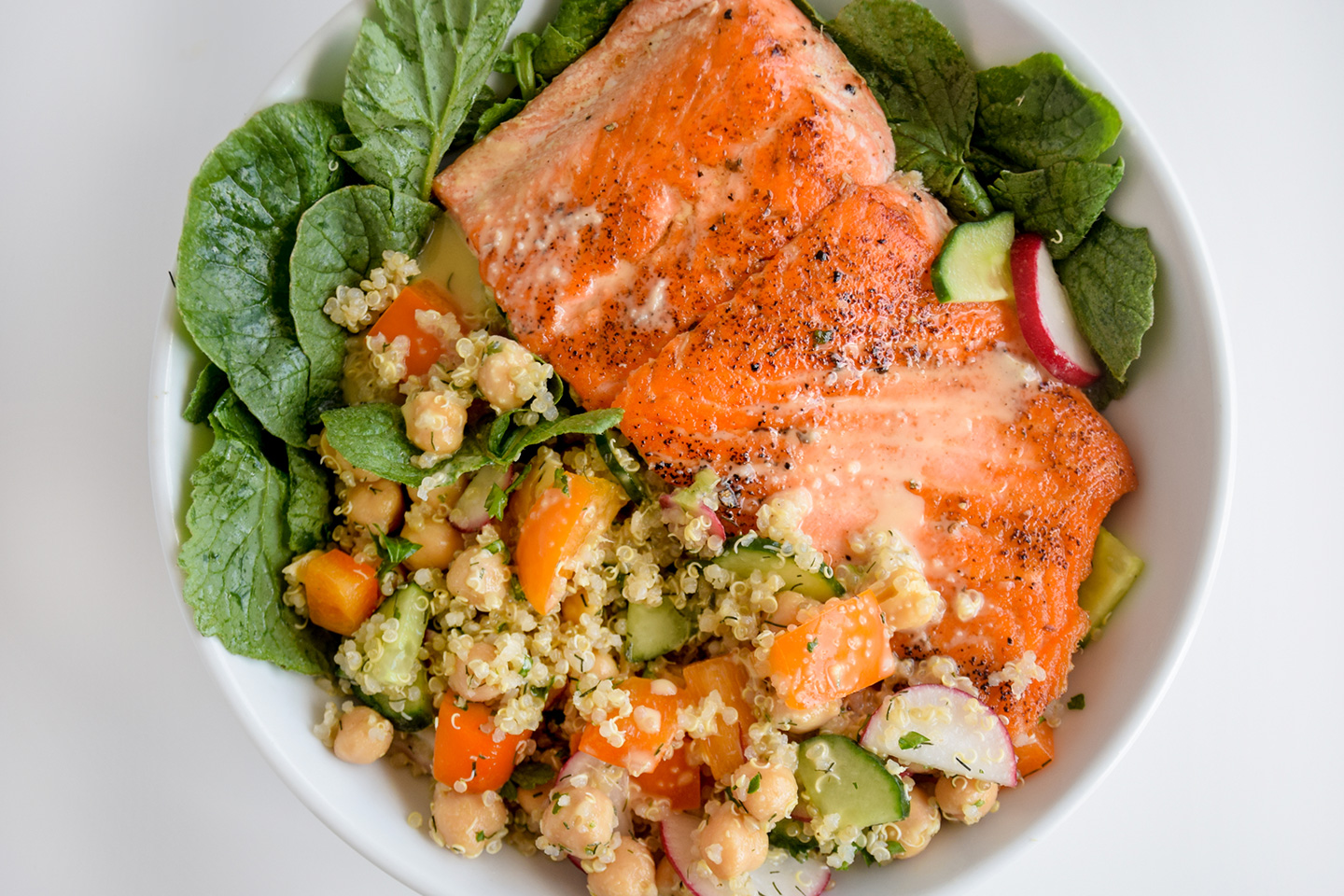 Ingredients: