Recipes
Pumpkin Pecan Crumble Pie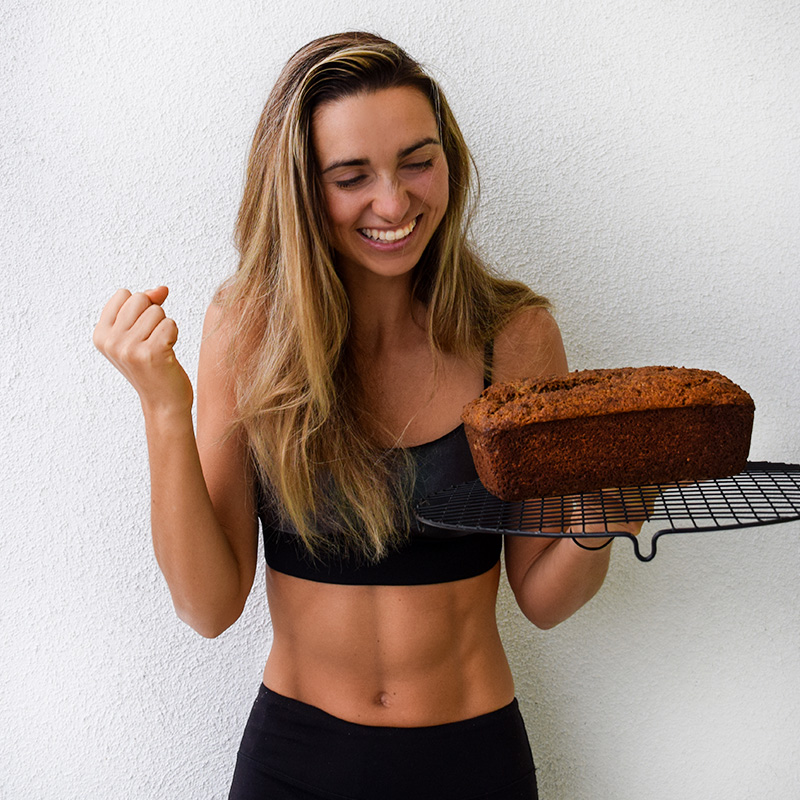 Valentina P
Difficulty

•

Time 75"
Holiday indecision? Make it the best of both worlds with this hybrid pumpkin and pecan pie. The smooth pumpkin pie filling is the perfect compliment to the crunchy top layer of pecans.
How To MakeDiet Type: Classic
---
Shopping List
Filling

1

1 (9-inch) unbaked refrigerated pie crust (store-bought or homemade)

1

(15 ounce) can pumpkin puree

1

cup evaporated coconut milk (or full-fat coconut milk)

1/2

cup cane sugar

1/4

cup coconut sugar

2

whole eggs

1

egg yolk

2

teaspoons pumpkin pie spice (we use this one)

1/2

teaspoon salt Pecan Crumble

1

cup pecan halves, roughly chopped

33333333/100000000

cup cane or coconut sugar

2

tablespoons maple syrup
---
Instructions
Step 1: Preheat oven to 375°F. If using a homemade pie crust, remove the chilled dough from the refrigerator and roll it out into a 12-inch circle. Ease the dough into the pan, tucking it inwards rather than stretching it outwards. Patch up any tears with extra dough. Crimp the edges with a fork or your fingers. Refrigerate or freeze until ready to bake. If using a store-bought crust, proceed to Step 2.
Step 2: Time to par-bake the crust. Place the refrigerated pie crust on a baking sheet (for easier handling). Crumple a large piece of parchment paper into a ball and then open it, covering the crust with the parchment. Fill the pie halfway full with sugar, dried beans, or pie weights - using the parchment as a layer of separation. Make sure the weights are evenly spread over the base of the crust. Bake for 10 to 15 minutes. Carefully remove the parchment paper and pie weights.
Step 3: Place the pumpkin puree, evaporated coconut milk, cane sugar, coconut sugar, pie spice, and salt in a small saucepan. Simmer over medium heat, stirring often for 2 to 3 minutes or until the ingredients are well combined. Set aside and cool to room temperature.
Step 4: Heat the oven to 350°F.
Step 5: Stir together the chilled pumpkin mixture, eggs, and yolk until smooth. Pour the mixture into the pie crust, about 3/4 of the way to the top.
Step 6: Bake the pie for 40 minutes, it will still be not quite set. Keep an eye on the pie and use a pie shield or foil strips to cover the edges if they start to look like they are browning too quickly. Meanwhile, stir together the pecan crumble ingredients in a small bowl.
Step 7: Scatter the crumble evenly over the pie. It will want to clump together, but do your best to separate the pieces as you scatter them. Continue to bake for another 15 to 20 minutes.
Step 8: Transfer the pie to a wire rack and let cool for several hours, or (even better) refrigerate overnight.
Serve: Slice and enjoy as is, with whipped vegan cream, or non-dairy ice cream.
---
Recipe Notes
Disclosure: As an Amazon Associate, we earn from qualifying purchases. There's no extra cost to you. We only endorse things we've personally used and highly recommend.
Nutrition
Dig it? Leave a review
Your feedback helps us offer better suggestions for you.
No comments yet
Your photo has been archived.
Pumpkin Pecan Crumble Pie
PT1H15M
1 1 (9-inch) unbaked refrigerated pie crust (store-bought or homemade)
1 (15 ounce) can pumpkin puree
1 cup evaporated coconut milk (or full-fat coconut milk)
1/2 cup cane sugar
1/4 cup coconut sugar
2 whole eggs
1 egg yolk
2 teaspoons pumpkin pie spice (we use this one)
1/2 teaspoon salt
1 cup pecan halves, roughly chopped
33333333/100000000 cup cane or coconut sugar
2 tablespoons maple syrup
Gluten Free
1
Servings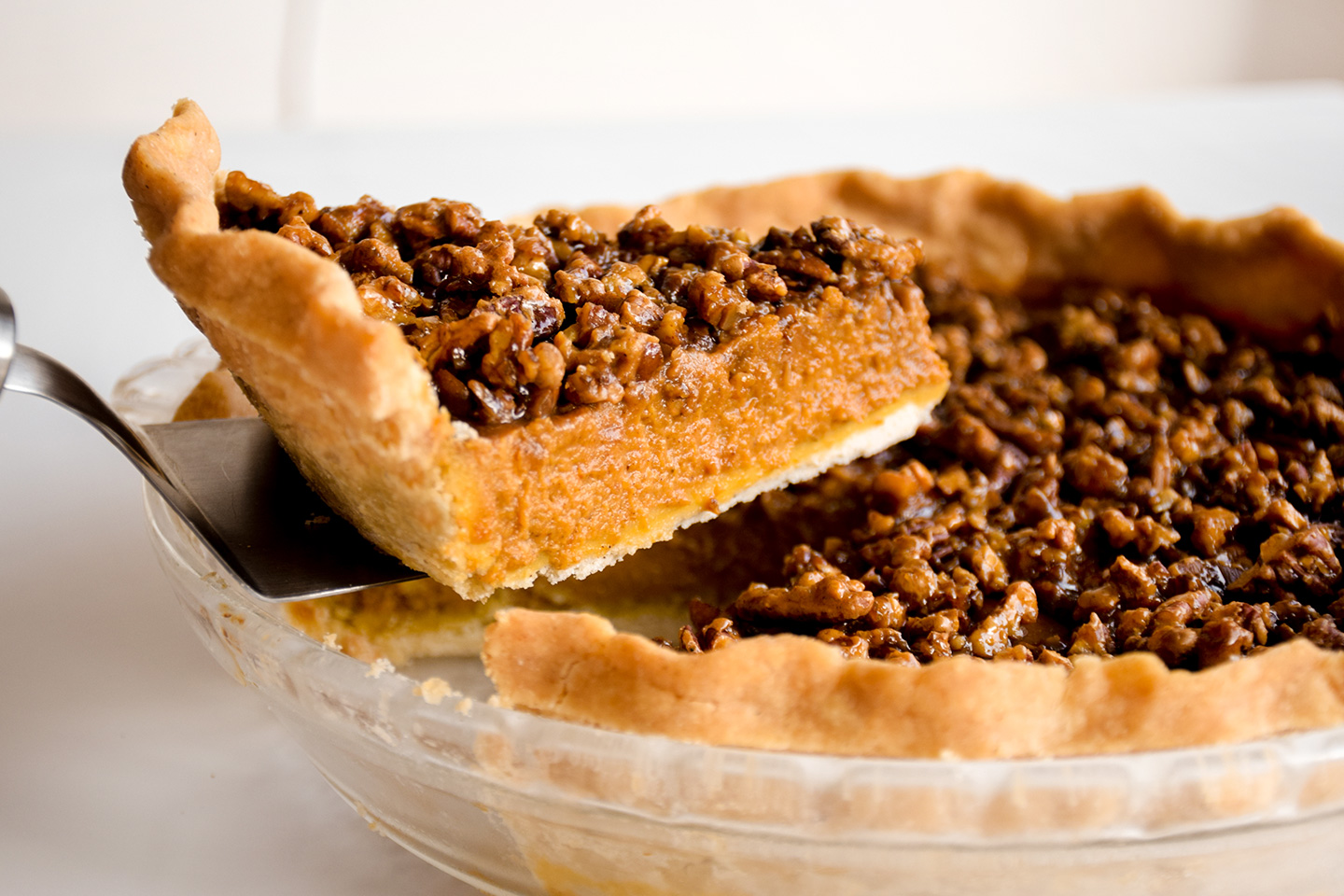 Ingredients: