Recipes
Prosciutto and Arugula Salad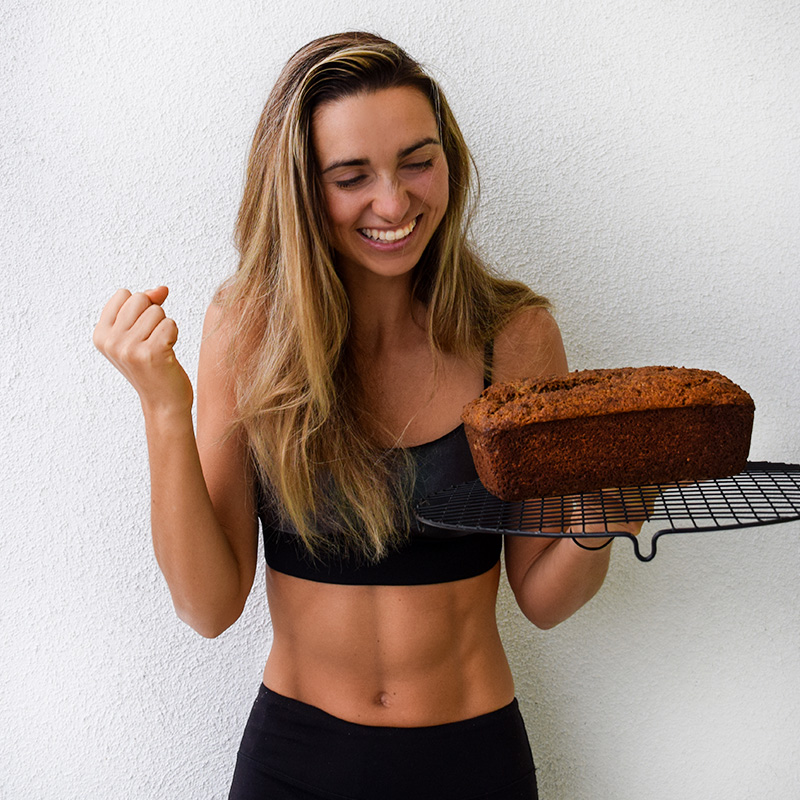 Valentina P
Difficulty

•

Time 20"
This arugula salad is really something special. It's got salty prosciutto, which contrasts beautifully against the sweetness of dried apricots. Fresh, thick mozzarella slices adorn the top and give a more Mediterranean flavor alongside the easy balsamic vinaigrette. And the key ingredient that brings the whole thing together are the honey candied walnuts, prepared in only 10 minutes.
How To MakeDiet Type: Classic
---
Shopping List
Salad

4

ounces fresh mozzarella, sliced

4

slices good-quality prosciutto

2

ounces arugula

1/4

cup dried apricots, chopped Candied Walnuts

33333333/100000000

cup walnuts

1/2

tablespoon runny honey

1/2

teaspoon coconut sugar (optional) Balsamic Dressing

3

tablespoons extra virgin olive oil

1

tablespoon quality balsamic vinegar

3/4

teaspoon dijon mustard

1/2

teaspoon agave syrup or honey
salt and pepper, to taste
---
Instructions
Step 1: Preheat the oven to 325°F. Stir together all of the Candied Walnuts ingredients in a small bowl. It will be sticky, but try to coat all of the nuts. Add a little more honey if needed. Spread the sticky nuts evenly onto a parchment-lined baking sheet (aluminum foil does not work as well here, since it tends to stick). Use your hands to separate the nuts that have clumped together. Bake for 7 to 9 minutes, or until the nuts are slightly bubbling and golden. Remove from the oven and let cool. Once cooled enough to handle, use your hands to pry the nuts from the parchment. The honey coating will firm up as they cool.
Step 2: Stir together the Balsamic Vinaigrette ingredients. Set aside.
Step 3: Toss the arugula in some of the vinaigrette. Plate the salad greens into bowls and then top each equally with the sliced mozzarella, prosciutto, chopped apricots, and candied walnuts.
Serve: Drizzle with more vinaigrette and enjoy.
Nutrition
Dig it? Leave a review
Your feedback helps us offer better suggestions for you.
No comments yet
Your photo has been archived.
Prosciutto and Arugula Salad
PT20M
4 ounces fresh mozzarella, sliced
4 slices good-quality prosciutto
2 ounces arugula
1/4 cup dried apricots, chopped
33333333/100000000 cup walnuts
1/2 tablespoon runny honey
1/2 teaspoon coconut sugar (optional)
3 tablespoons extra virgin olive oil
1 tablespoon quality balsamic vinegar
3/4 teaspoon dijon mustard
1/2 teaspoon agave syrup or honey
salt and pepper, to taste
Gluten Free
2
Servings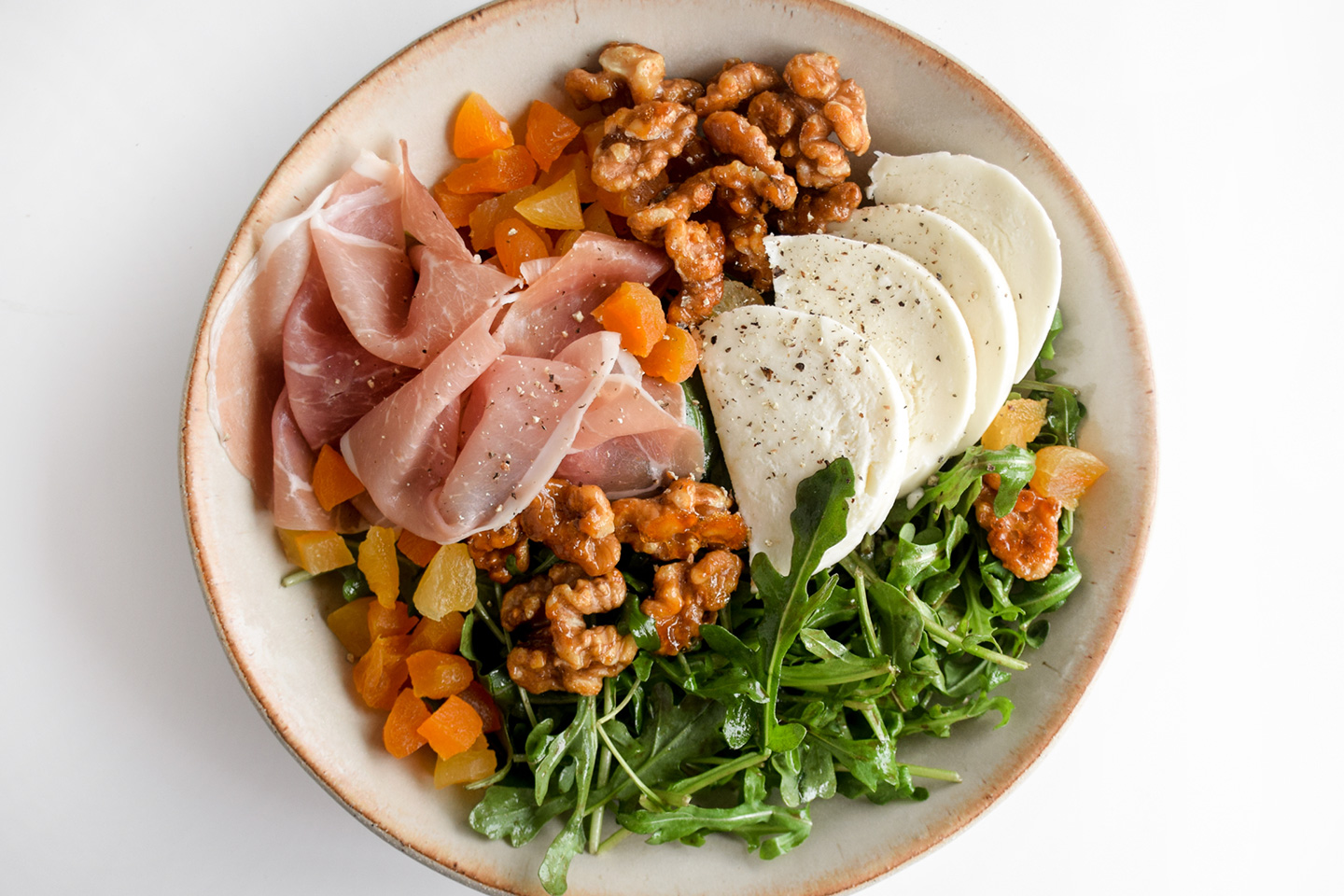 Ingredients: