Recipes
Pesto Breadcrumb Baked Fish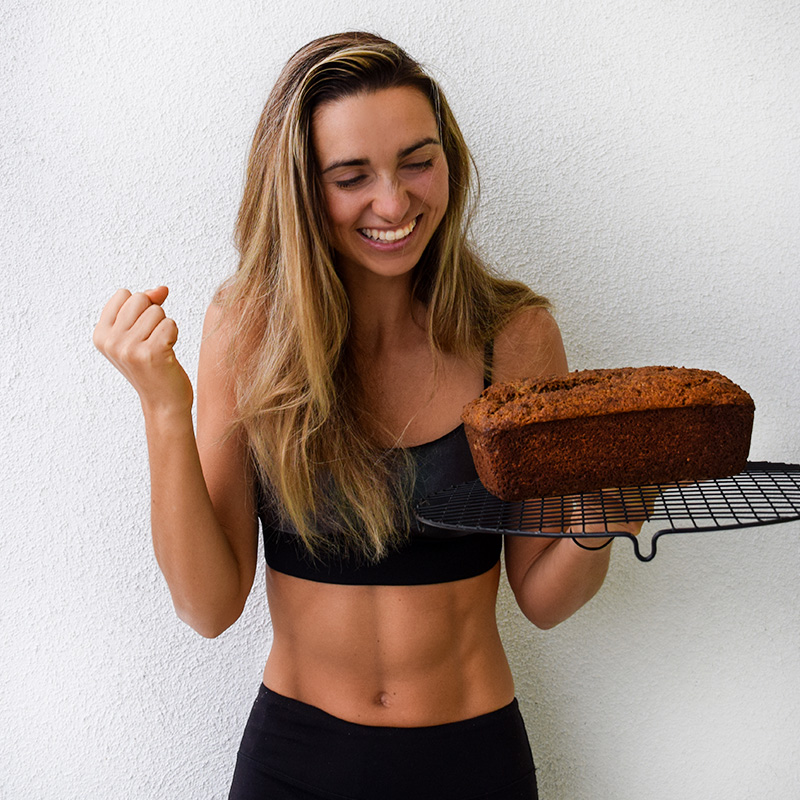 Valentina P
Difficulty

•

Time 30"
Tender baked fish coated in a crunchy crumb topping with a hint of pesto. You can bread the whole fish, or just the top for a lighter alternative. Grain-free.
How To MakeDiet Type: Classic
---
Shopping List
2

(5 ounce) white fish fillets (Note 1)

3/4

cup almond flour crackers (we use Simple Mills, Note 2)

2

tablespoons olive oil

2

tablespoons pesto (store-bought or homemade)

1

tablespoon grated parmigiano reggiano
lemon and olive oil, for serving
---
Instructions
Step 1: Preheat the oven to 375 degrees Fahrenheit. Line a baking sheet.
Step 2: Pulse the crackers in a food processor until they reach a finely-ground breadcrumb consistency. Measure out

1/4

cup of crumbs. Stir together the breadcrumbs and parmesan. Transfer to a plate.
Step 3: Rinse and pat the fish dry. Set up an assembly line of the seasoned crumbs, the olive oil, and the pesto.
Step 4: First, dredge each fish fillet in the olive oil, making sure to coat all sides and let the excess oil drip off. Then, smear the fish on both sides (or just the top side) with some pesto. Then place the fish in the crumb plate and coat it with the crumbs (either on both sides or just the top side). Place the breaded fish on the lined baking sheet. Repeat this process with all remaining fish, adding more oil or seasoned crumbs as needed. Sprinkle any extra seasoned crumbs and/or oil over the top of the fillets.
Step 5: Bake the fillets for 22 to 25 minutes, or until cooked through and flaky. 22 minutes is perfect for a medium-thick fillet, such as tilapia. Thinner fish like sole will need less time, about 15 minutes.
Serve: Enjoy with lemon juice and olive oil drizzled over the top. This is great with pesto roasted carrots.
---
Recipe Notes
Note 1: Sea bass, tilapia, halibut, and flounder all work well here. We've found cod and haddock to be a bit too flaky for this recipe. Note 2: You can also substitute with 1/4 cup of your favorite finely-ground breadcrumbs.
Disclosure: As an Amazon Associate, we earn from qualifying purchases. There's no extra cost to you. We only endorse things we've personally used and highly recommend.
Dig it? Leave a review
Your feedback helps us offer better suggestions for you.
No comments yet
Your photo has been archived.
Pesto Breadcrumb Baked Fish
PT30M
2 (5 ounce) white fish fillets (Note 1)
3/4 cup almond flour crackers (we use Simple Mills, Note 2)
2 tablespoons olive oil
2 tablespoons pesto (store-bought or homemade)
1 tablespoon grated parmigiano reggiano
lemon and olive oil, for serving
Gluten Free
Paleo
Low-Carb
2
Servings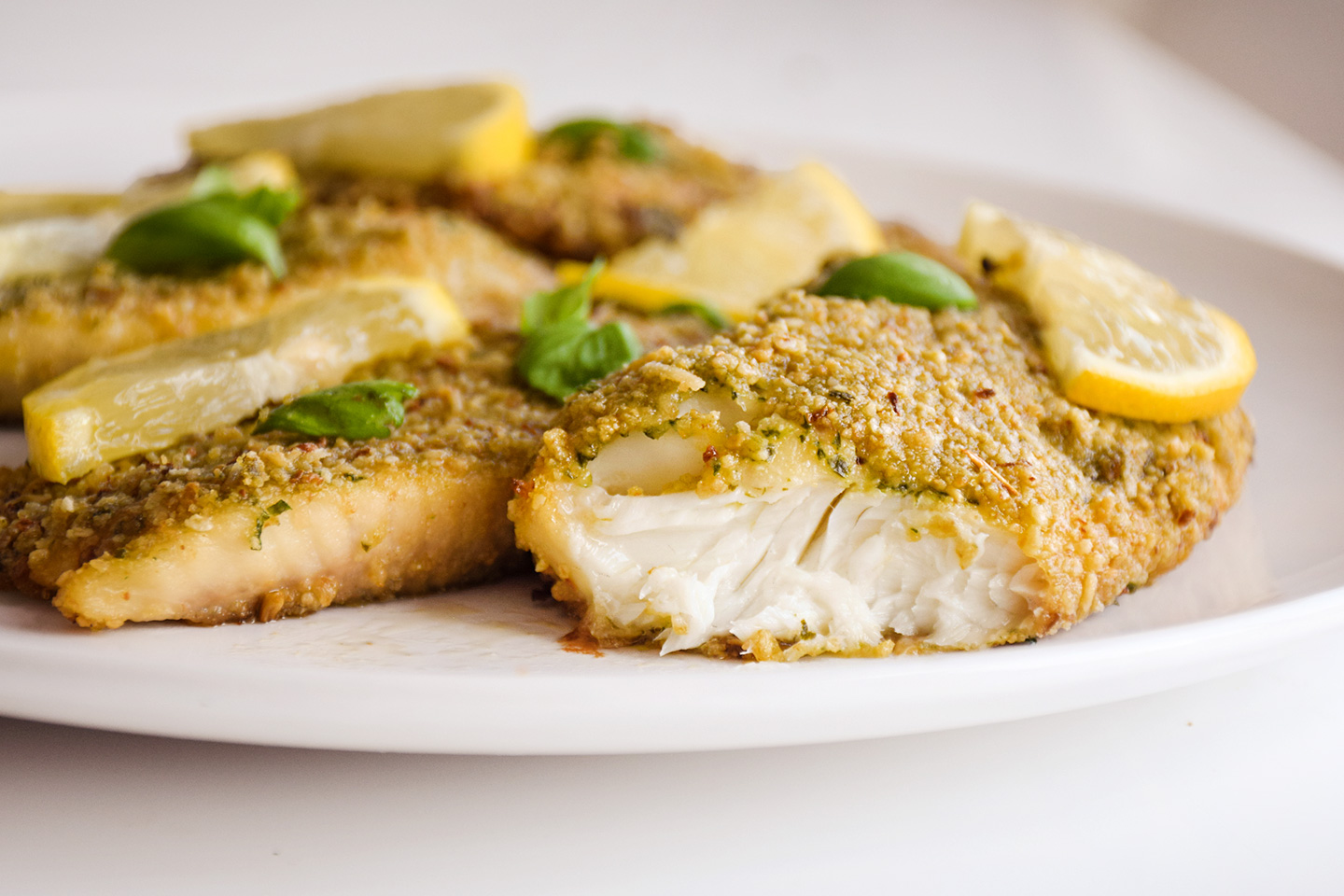 Ingredients: