Recipes
Kale and Cabbage Salad with Toasted Almonds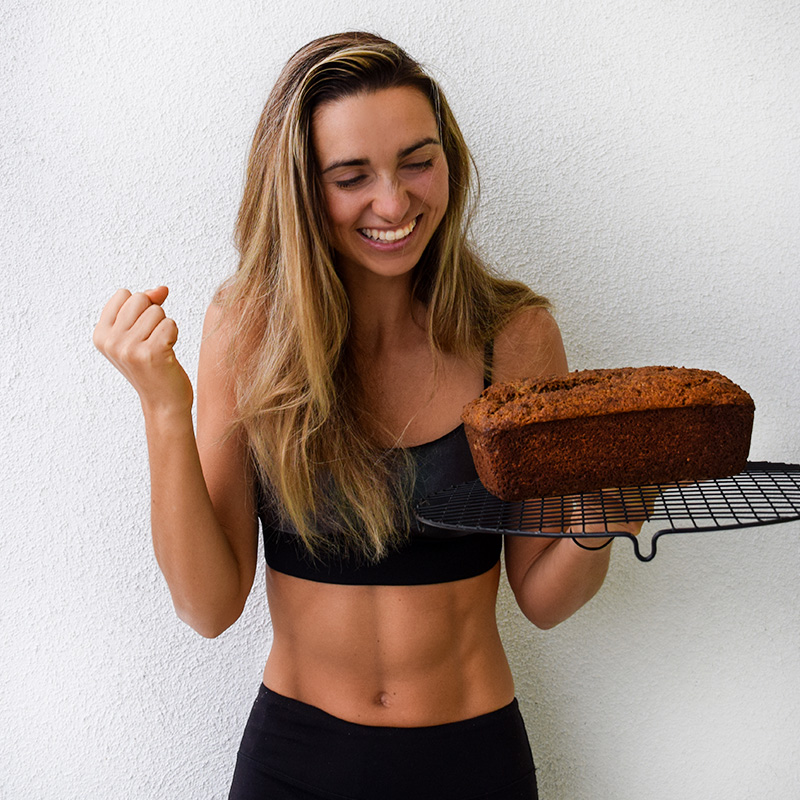 Valentina P
Difficulty

•

Time 20"
This salad tastes great and uses simple, easy-to-find ingredients. The sturdy kale and cabbage makes this a solid make-ahead salad; just be sure not to skip the step of massaging the greens with the mustard dressing. The tangy dressing works like a marinade here, making the whole dish more palatable and digestible. I personally find that this salad tastes better after a day or two of absorbing its dressing. Try serving this with sauerkraut for a tangy flavor boost.
How To MakeDiet Type: Plant-based
---
Shopping List
Salad

1

bunch lacinto or dino kale

1/2

small green cabbage

1

cup sliced almonds Dressing

6

tablespoons extra-virgin olive oil

2

tablespoons dijon mustard

1

tablespoon lemon juice

1

tablespoon shallot, minced

2

teaspoons apple cider vinegar
salt and pepper, to taste
---
Instructions
Step 1: Preheat the oven the 350°F. Spread the almond slices evenly on a baking sheet and bake for 6 to 8 minutes, or until golden. Keep an eye on them to avoid burning. Transfer immediately to a dish and set aside.
Step 2: Meanwhile, whisk together the dressing ingredients until well combined. Set aside.
Step 3: Wash and dry the kale. Remove the thick fibrous stalks, reserving the more tender leaves. Thinly slice the cabbage. Transfer the kale leaves and the sliced cabbage to a mixing bowl and add a splash of the dressing. Use your hand to massage the dressing into the greens for 15 seconds, or until softened.
Serve: Add the toasted almonds to the salad, along with additional dressing, to taste. Enjoy. This heartier salad actually tastes better when it has rested in the dressing for a few hours.
---
Recipe Notes
Note 1: Recipe inspired by the Kale Cabbage Salad from Erewhon Market of Los Angeles.
Nutrition
Dig it? Leave a review
Your feedback helps us offer better suggestions for you.
No comments yet
Your photo has been archived.
Kale and Cabbage Salad with Toasted Almonds
PT20M
1 bunch lacinto or dino kale
1/2 small green cabbage
1 cup sliced almonds
6 tablespoons extra-virgin olive oil
2 tablespoons dijon mustard
1 tablespoon lemon juice
1 tablespoon shallot, minced
2 teaspoons apple cider vinegar
salt and pepper, to taste
Gluten Free
Paleo
Vegan
4
Servings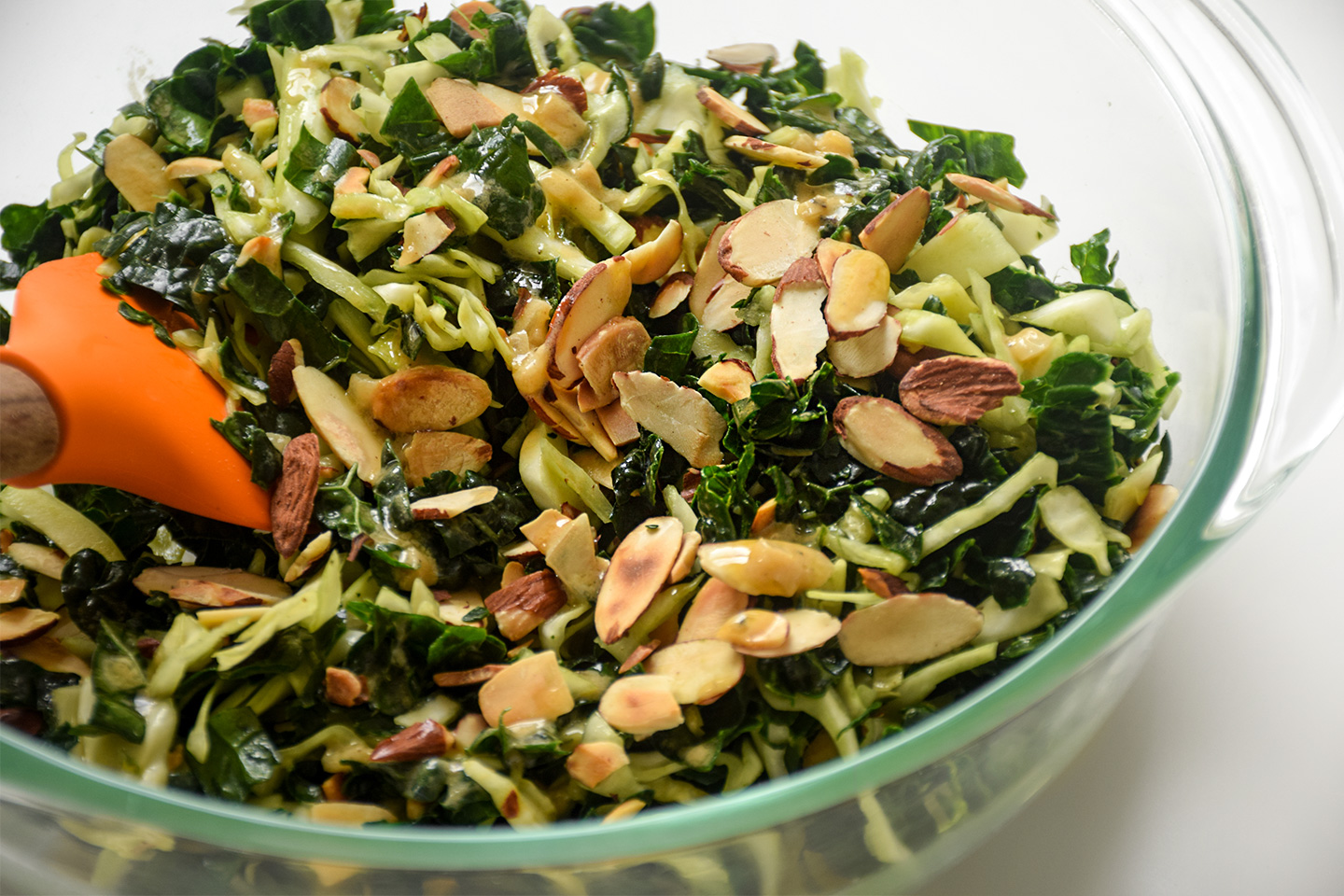 Ingredients: