Recipes
Healthy Vegan Date Bread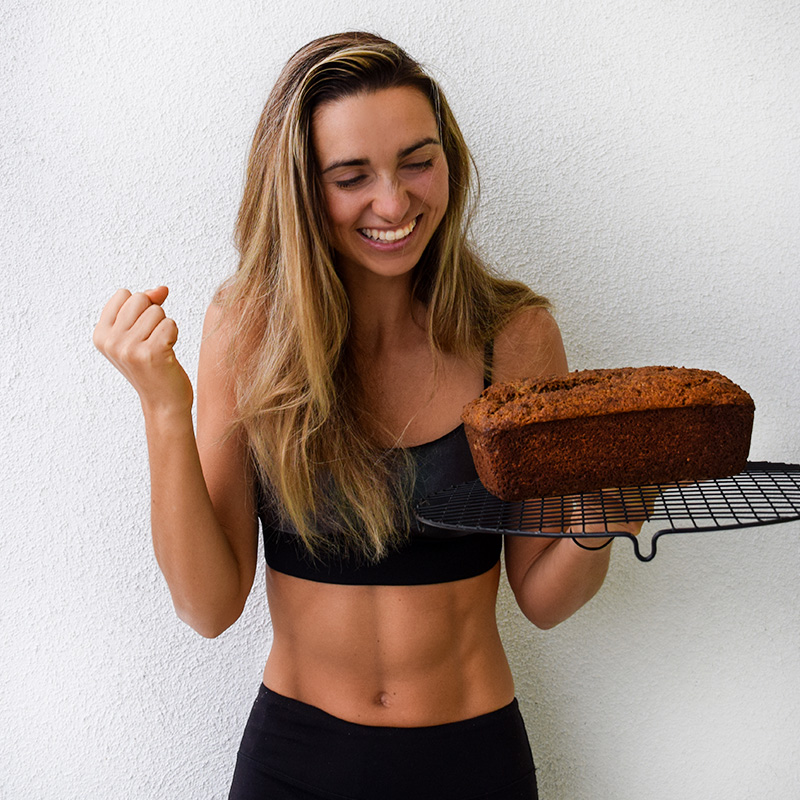 Valentina P
Difficulty

•

Time 90" (plus chill time)
This Vegan Date Bread is a favorite in our house. It's nutty, tender, fluffy, and has amazing chewy-sweet dates chunks in it. Spread it with jam, butter, or whatever else you can think of. Naturally grain-free and an amazing source of fiber and healthy fats from the abundance of flax meal. Pre-heating the bread pan in the oven helps give this loaf a crispier crust. And for a date-free alternative, check out The Best Paleo Bread recipe, from which this is inspired. 
How To MakeDiet Type: Plant-based
---
Shopping List
Flax Eggs

1

cup flax meal (Note 1)

1 66666667/100000000

cup cold water The Rest

3

cups almond meal

1/2

cup coconut oil, melted

6

medjool dates, pitted and chopped

4

tablespoons coconut flour

2

tablespoons flax meal

2

tablespoons date syrup or maple syrup

2

tablespoons lemon juice

1

tablespoon baking soda

1/2

teaspoon salt

1

(8 in. x 4 in.) pan
---
Instructions
Step 1: In a small bowl, stir together the flax egg ingredients. Place in the refrigerator to firm up, about 15 to 20 minutes. It should get a gummy egg-like consistency.
Step 2: Meanwhile, preheat the oven to 350°F. Line the bread pan(s) with parchment paper and lightly grease the sides and corners. Place the pan in the oven to preheat.
Step 3: Once the flax eggs are ready, combine all ingredients, including the flax eggs and the dates, in a large bowl. Stir until just combined and no lumps remain.
Step 4: Pour the batter into the preheated bread pan. Spread out the surface evenly. Bake for 60 minutes.
Step 5: After 60 minutes, lightly cover the bread with a sheet of foil and continue to bake another 15 minutes. The bread will be ready when it is firm to the touch and a toothpick inserted in the center comes out clean. Remove the bread from the oven and allow to cool completely on the counter or in the refrigerator for several hours up to overnight, so that everything firms up.
Serve: Once cooled, slice with a serrated knife and enjoy.
---
Recipe Notes
Note 1: Flax meal is made from ground flax seeds. However, whole flax seeds will not work in this recipe. The meal is required to work as a binder to hold the bread together. 
Nutrition
Dig it? Leave a review
Your feedback helps us offer better suggestions for you.
No comments yet
Your photo has been archived.
Healthy Vegan Date Bread
PT1H30M
1 cup flax meal (Note 1)
1 66666667/100000000 cup cold water
3 cups almond meal
1/2 cup coconut oil, melted
6 medjool dates, pitted and chopped
4 tablespoons coconut flour
2 tablespoons flax meal
2 tablespoons date syrup or maple syrup
2 tablespoons lemon juice
1 tablespoon baking soda
1/2 teaspoon salt
1 (8 in. x 4 in.) pan
Gluten Free
Paleo
Vegan
12
Servings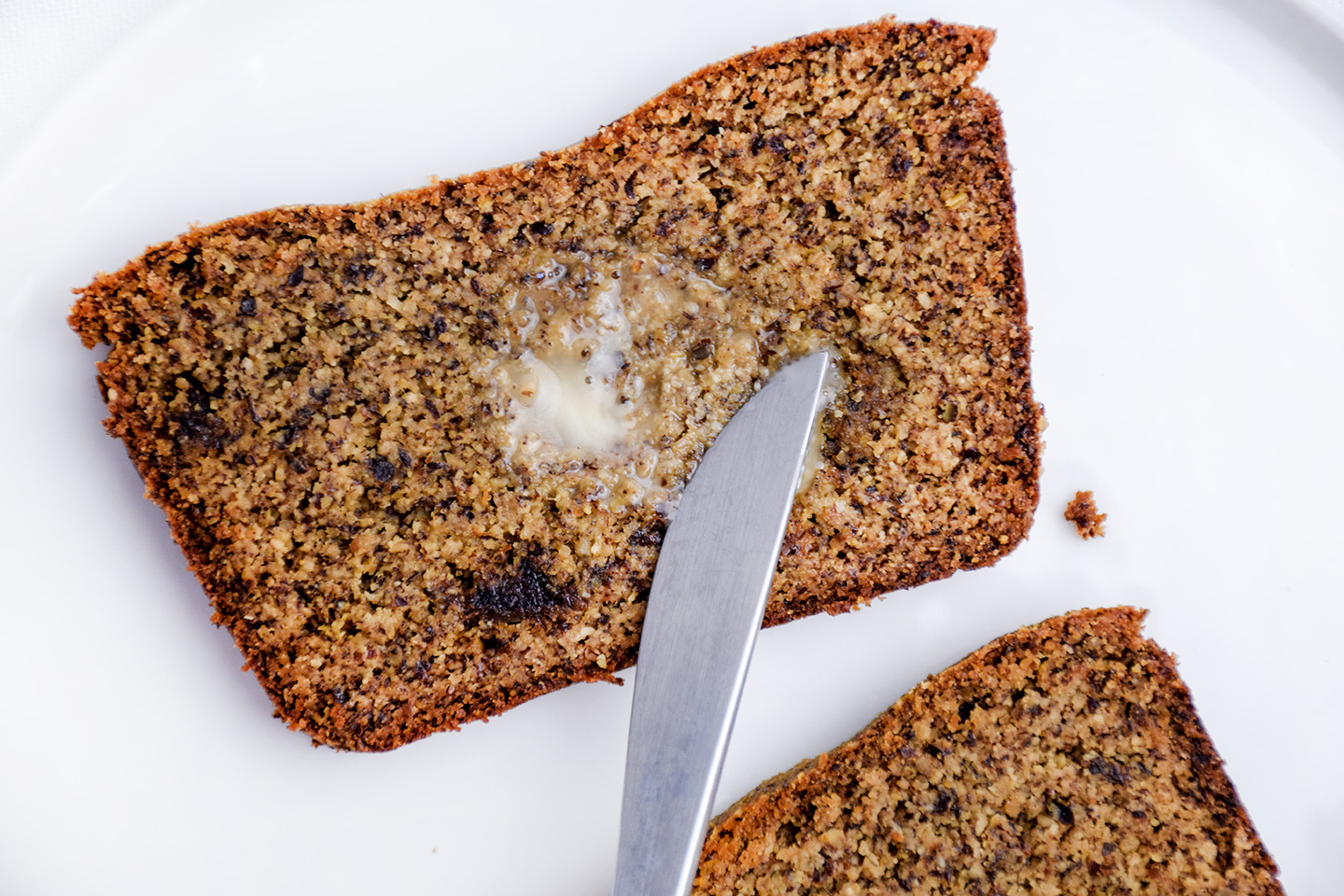 Ingredients: