Recipes
Goat Cheese Stuffed Pork Tenderloin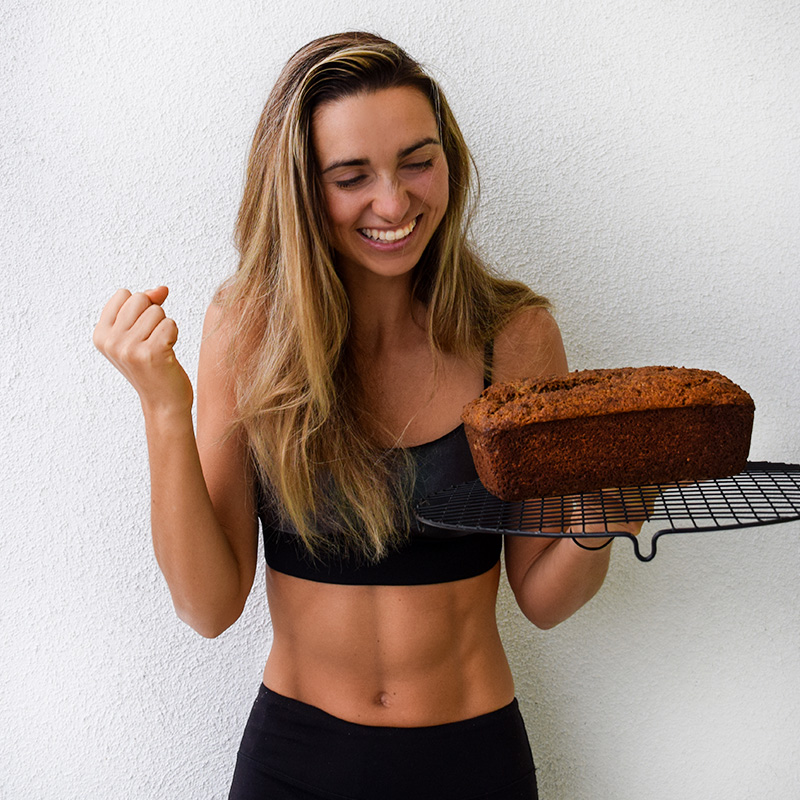 Valentina P
Difficulty

•

Time 35"
Impress yourself with this savory jam and goat cheese stuffed pork tenderloin. Bourbon jam, onion jam, or fig jam are all delicious options. Just layer that goodness into a butterflied pork tenderloin, add a layer of creamy goat cheese, roll it up, and then roast it to perfection.
How To MakeDiet Type: Classic
---
Shopping List
1

(1.25 pound) pork tenderloin(s), silver skin removed

1/2

cup bourbon jam, onion jam, or fig jam

33333333/100000000

cup goat cheese

2

tablespoons olive oil

1/2

teaspoon salt

1/2

teaspoon black pepper
---
Instructions
Step 1: Preheat the oven to 425 degrees Fahrenheit.
Step 2: Butterfly the pork by using a sharp knife to cut a slit lengthwise down the tenderloin. Do not cut all the way through the tenderloin (see reference images). Open the tenderloin flaps like a book and pound the tenderloin with a meat mallet (or the bottom of a small pot) until it's about 1/2 inch thick. Be careful to not tear the meat while pounding it.
Step 3: Spread the prepared jam evenly over the tenderloin, leaving a 1/2 inch gap around the borders. Crumble the goat cheese evenly over the jam.
Step 4: Roll up the tenderloin lengthwise and secure with horizontal toothpicks or kitchen twine. We'll be searing the tenderloin in a pan, so the toothpicks should lay flat against the meat.
Step 5: Season the pork with the salt and pepper. Heat the oil in a large oven-proof skillet over medium-high heat. Once sizzling hot, place the tenderloin in the skillet and sear on all sides, about 6 to 8 minutes total.
Step 6: If using an oven proof skillet, transfer the skillet with the tenderloin directly to the preheated oven. Otherwise, transfer the tenderloin to a rimmed baking sheet. Bake at 425 degrees Fahrenheit for 20 to 25 minutes, or until an instant read thermometer reads 145 degrees Fahrenheit in the thickest portion of the meat.
Serve: Transfer the cooked pork to a cutting board or plate, and pour the pan drippings over the top. Cover loosely with foil and rest the meat 10 minutes. After resting, slice and enjoy.
Dig it? Leave a review
Your feedback helps us offer better suggestions for you.
No comments yet
Your photo has been archived.
Goat Cheese Stuffed Pork Tenderloin
PT35M
1 (1.25 pound) pork tenderloin(s), silver skin removed
1/2 cup bourbon jam, onion jam, or fig jam
33333333/100000000 cup goat cheese
2 tablespoons olive oil
1/2 teaspoon salt
1/2 teaspoon black pepper
Gluten Free
Paleo
Low-Carb
4
Servings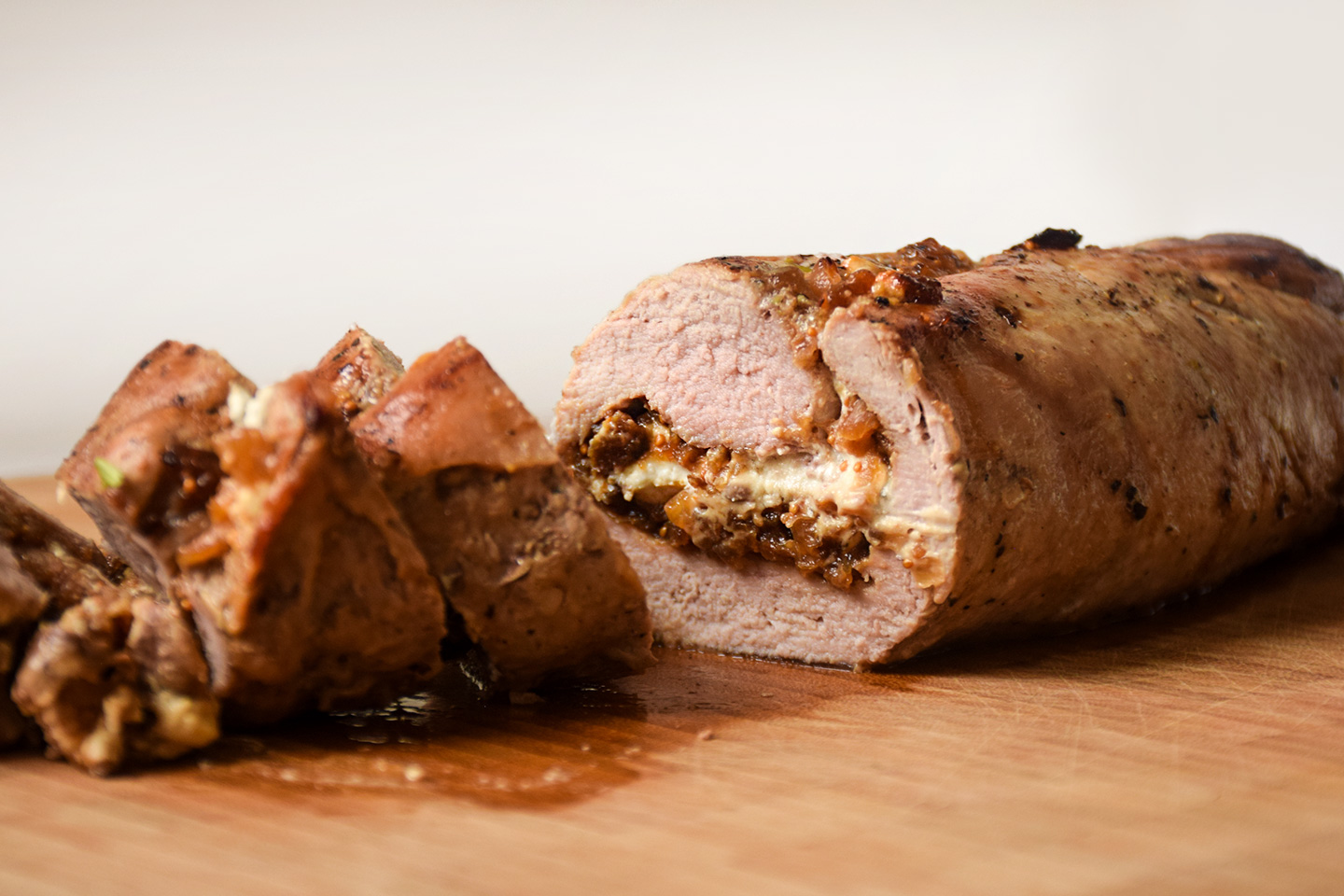 Ingredients: