Recipes
Classic Chicken Parmesan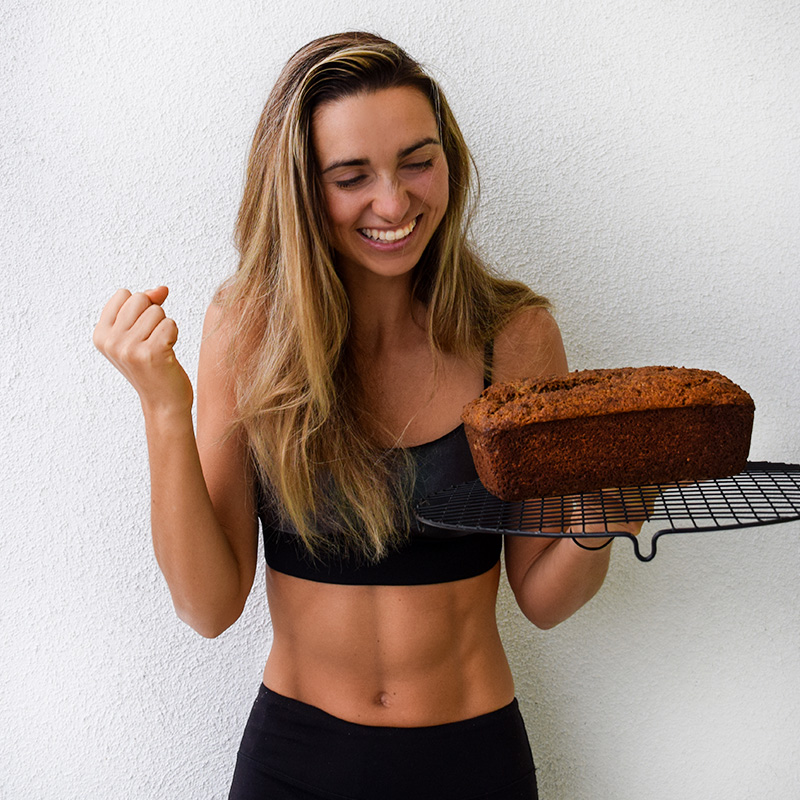 Valentina P
Difficulty

•

Time 30"
This Classic Chicken Parmesan recipe is such a crowd-pleaser. Lightly breaded chicken breasts are pan-fried until crisp, topped with sauce and cheese, then baked until tender with plenty of melty cheese. Air-fryer option in notes.
How To MakeDiet Type: Classic
---
Shopping List
1

large boneless and skinless chicken breast(s)

1/2

cup marinara sauce (store-bought or homemade)

6

tablespoons shredded mozzarella

1/2

cup breadcrumbs (or instant grain-free breadcrumbs)

3

tablespoons grated parmesan cheese (divided)

1

egg, whisked

1/4

teaspoon garlic powder

1/4

teaspoon dried oregano (optional)

2

tablespoons fresh basil, thinly sliced

1

tablespoon cooking oil or spray
salt and pepper, to taste
---
Instructions
Step 1: Preheat the oven to 400 degrees Fahrenheit. Rinse and pat the chicken breast(s) dry. Slice the chicken breast(s) vertically to make

2

thinner cutlets.
Step 2: Stir together the breadcrumbs,

1

tablespoon(s) of parmesan, garlic powder, and optional oregano in a plate. Season with salt and pepper if using unseasoned crumbs. Set aside.
Step 3: Whisk the egg in a bowl. Prepare an assembly line with the sliced chicken, egg wash, and seasoned crumbs. Dip the chicken in the egg wash, letting the excess drip off. Then coat the chicken on all sides with the breadcrumbs. Transfer the breaded chicken to a clean plate or cutting board. Note: To prepare this in an air-fryer, see Note 1 below.
Step 4: Heat the cooking oil in a wide, oven-proof frying pan over medium-high heat. Add the chicken and cook for 3 minutes per side, or until golden brown (it will finish cooking in the oven). Do this in batches if needed. Place all the chicken back in the frying pan (or use a casserole dish if the pan is not oven-proof) and spoon the marinara sauce over the top of each breast. Sprinkle the mozzarella and remaining

1

tablespoons of parmesan over the sauce.
Step 5: Cover the pan or casserole dish with foil and bake the chicken at 400 degrees Fahrenheit for 10 minutes, or until the cheese has melted.
Serve: Top with fresh basil, a drizzle of olive oil, and enjoy.
---
Recipe Notes
Note 1: To prepare this in an air-fryer, heat the fryer to 375 degrees Fahrenheit. Spray the chicken liberally on both sides with high-heat cooking oil spray (such as avocado oil) and add the breaded chicken breasts to the fryer basket. Cook for 5 minutes per side, flipping the chicken over with tongs after the first 5 minutes. After the 10 minutes, carefully spoon the marinara sauce over the chicken (be careful not to let it drip off of the sides). Sprinkle the cheese carefully over the chicken and sauce. Continue cooking for another 1 to 2 minutes, or until the cheese has melted. Carefully remove, top with fresh basil, a drizzle of olive oil, and enjoy.
Dig it? Leave a review
Your feedback helps us offer better suggestions for you.
No comments yet
Your photo has been archived.
Classic Chicken Parmesan
PT30M
1 large boneless and skinless chicken breast(s)
1/2 cup marinara sauce (store-bought or homemade)
6 tablespoons shredded mozzarella
1/2 cup breadcrumbs (or instant grain-free breadcrumbs)
3 tablespoons grated parmesan cheese (divided)
1 egg, whisked
1/4 teaspoon garlic powder
1/4 teaspoon dried oregano (optional)
2 tablespoons fresh basil, thinly sliced
1 tablespoon cooking oil or spray
salt and pepper, to taste
Gluten Free
Paleo
Low-Carb
2
Servings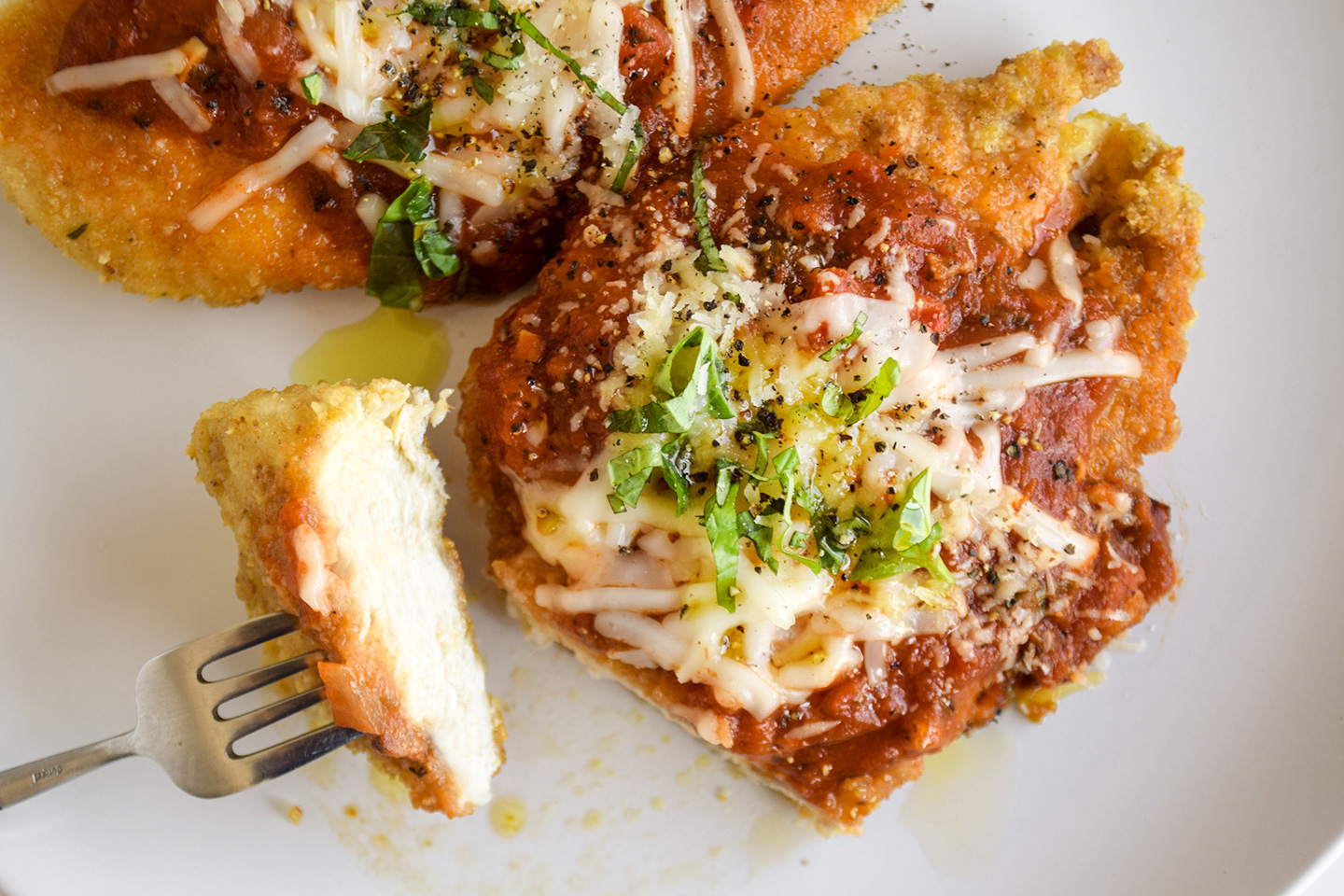 Ingredients: