Recipes
Cauliflower Rice Avocado Rolls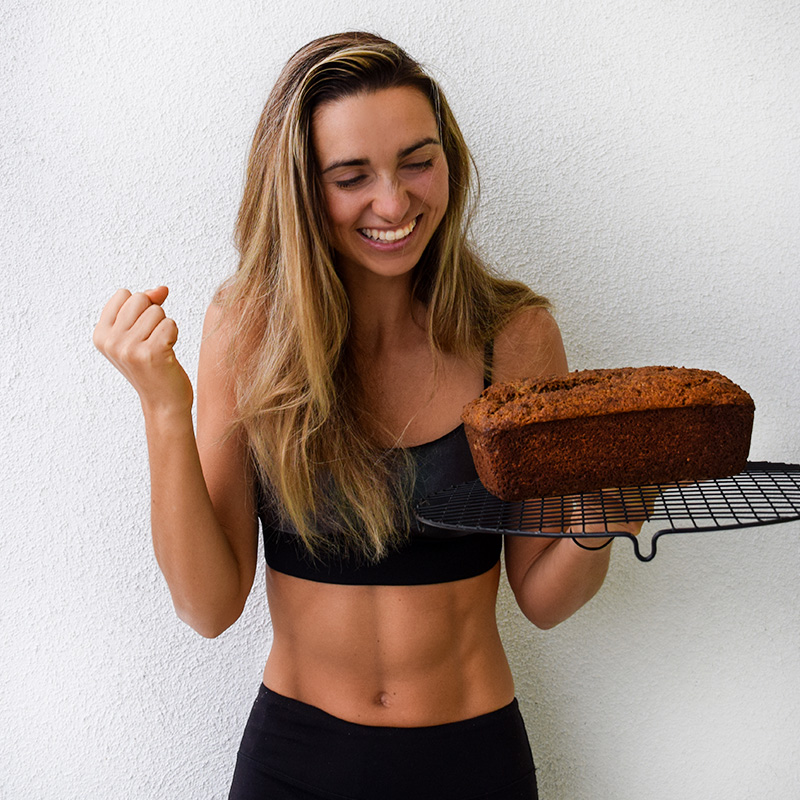 Valentina P
Difficulty

•

Time 20"
A homemade avocado roll sushi recipe made with cauliflower rice! The secret is to use a little vegan cream cheese to hold the rice in place. Low-carb, easy, and affordable.
How To MakeDiet Type: Low-carb
---
Shopping List
For the Cauliflower Rice

1 1/2

cups riced cauliflower (fresh or frozen)

1/4

cup dairy-free cream cheese

1

teaspoon rice vinegar

1

large sushi seaweed nori sheet For the Filling

1/2

avocado, thinly sliced

1/4

cucumber, peeled and sliced into matchsticks (about

3/4

cup)
---
Instructions
Step 1: Preheat the oven to 400 degrees Fahrenheit.
Step 2: Spread the rice evenly over a lined baking sheet. If using frozen cauliflower rice, defrost it in the refrigerator or microwave so that you can break up any frozen clumps. Bake for 8 to 10 minutes, until the cauliflower on the edges of the pan begin to turn lightly golden. It should not be wet at all. Set aside to cool fully.
Step 3: Combine the cooled cauliflower, vegan cream cheese, and vinegar. The mixture should hold its shape when scooped with a spoon. Add more cream cheese if more stickiness is needed.
Step 4: Lay down the seaweed on a flat surface, shiny side facing down. Spread the rice mixture evenly over the seaweed, leaving a 1-inch border on the edge furthest away from you (see reference images).
Step 5: Line up the cucumber and avocado slices towards the front of the sheet closest to you, parallel with the 1-inch border side. Gently roll the nori sheet away from you, towards the end that has the border. Use your fingers to tuck in the ingredients as you roll, similar to rolling a burrito.
Step 6: When the roll is entirely wrapped up, seal the edge by smearing a little water along the edge of the nori sheet. Flip the roll over so that the wet edge is on the bottom. Use a sharp serrated knife to cut the roll into pieces.
Serve: Enjoy immediately dipped into a little soy sauce and/or wasabi.
---
Recipe Notes
Disclosure: As an Amazon Associate, we earn from qualifying purchases. There's no extra cost to you. We only endorse things we've personally used and highly recommend.
Dig it? Leave a review
Your feedback helps us offer better suggestions for you.
No comments yet
Your photo has been archived.
Cauliflower Rice Avocado Rolls
PT20M
1 1/2 cups riced cauliflower (fresh or frozen)
1/4 cup dairy-free cream cheese
1 teaspoon rice vinegar
1 large sushi seaweed nori sheet
1/2 avocado, thinly sliced
1/4 cucumber, peeled and sliced into matchsticks (about

3/4

cup)
Gluten Free
Paleo
Vegan
Low-Carb
10
Servings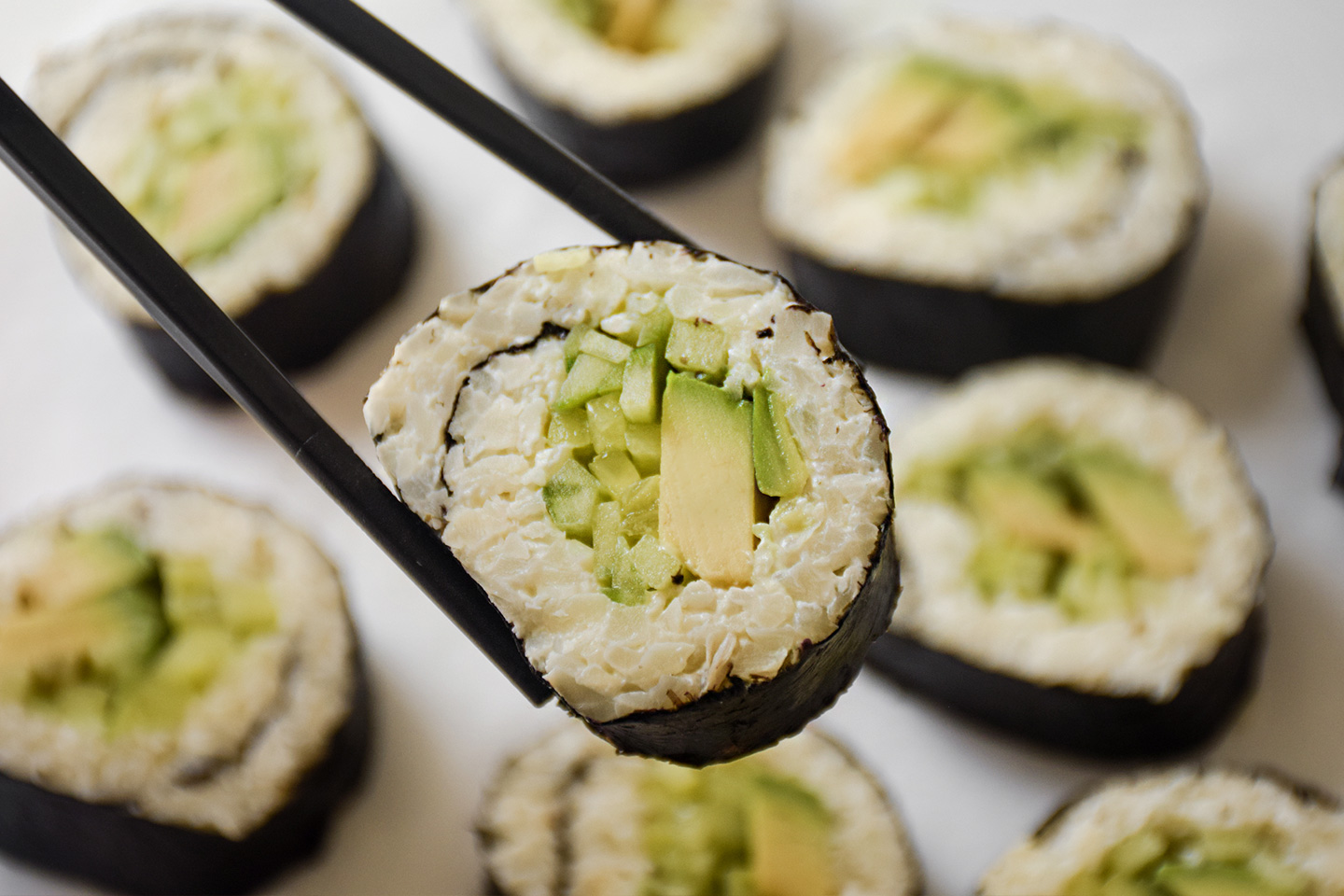 Ingredients: