Recipes
Breakfast Egg Tacos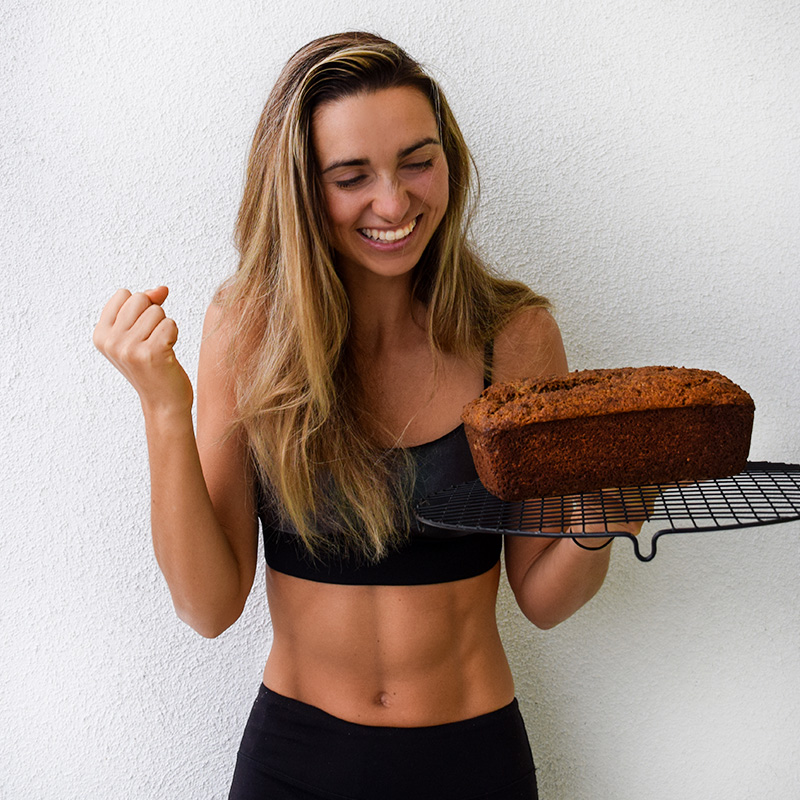 Valentina P
Difficulty

•

Time 15"
Right now, nothing sounds better than a warm taco filled with fluffy scrambled eggs and avocado. And for not much more effort, the addition of creamy refried beans, salsa, and sour cream makes it decidedly wonderful.
How To MakeDiet Type: Classic
---
Shopping List
2

large eggs

2

small tortillas (such as corn or cassava)

1

small handful mixed greens

1/4

cup refried black or pinto beans, warmed

1/4

avocado, sliced

1/2

tablespoon butter or olive oil
salsa and sour cream, to taste (for topping)
salt and hot sauce, to taste
---
Instructions
Step 1: Whisk the eggs in a small bowl so that no whites remain at all. Melt the butter or oil in a small non-stick skillet over medium heat. Note: For a video reference of the scrambled egg technique, check out this video.
Step 2: Add the eggs to the warm butter or oil. Watch for the edges of the eggs to barely start to set, and then use a rubber spatula to gently push the edges towards the center of the pan. Don't flip the curds over, just keep pushing them into the center and allow the uncooked egg to flow into the spaces. Once the eggs begin to hold their shape, but are still creamy, take the pan off the heat. This entire process should take 2 to 3 minutes or less.
Step 3: Warm the tortillas until pliable using a dry skillet, over an open flame, or wrapped in damp paper towels in a microwave (only about 15 seconds in a microwave).
Serve: Gently spread the warm refried beans over the center of the tortillas. Then layer a few lettuce leaves over each taco and divide the eggs on top. Add the avocado, salsa, and sour cream. Season with salt and optional hot sauce. Enjoy.
Nutrition
Dig it? Leave a review
Your feedback helps us offer better suggestions for you.
No comments yet
Your photo has been archived.
Breakfast Egg Tacos
PT15M
2 large eggs
2 small tortillas (such as corn or cassava)
1 small handful mixed greens
1/4 cup refried black or pinto beans, warmed
1/4 avocado, sliced
1/2 tablespoon butter or olive oil
salsa and sour cream, to taste (for topping)
salt and hot sauce, to taste
Gluten Free
1
Servings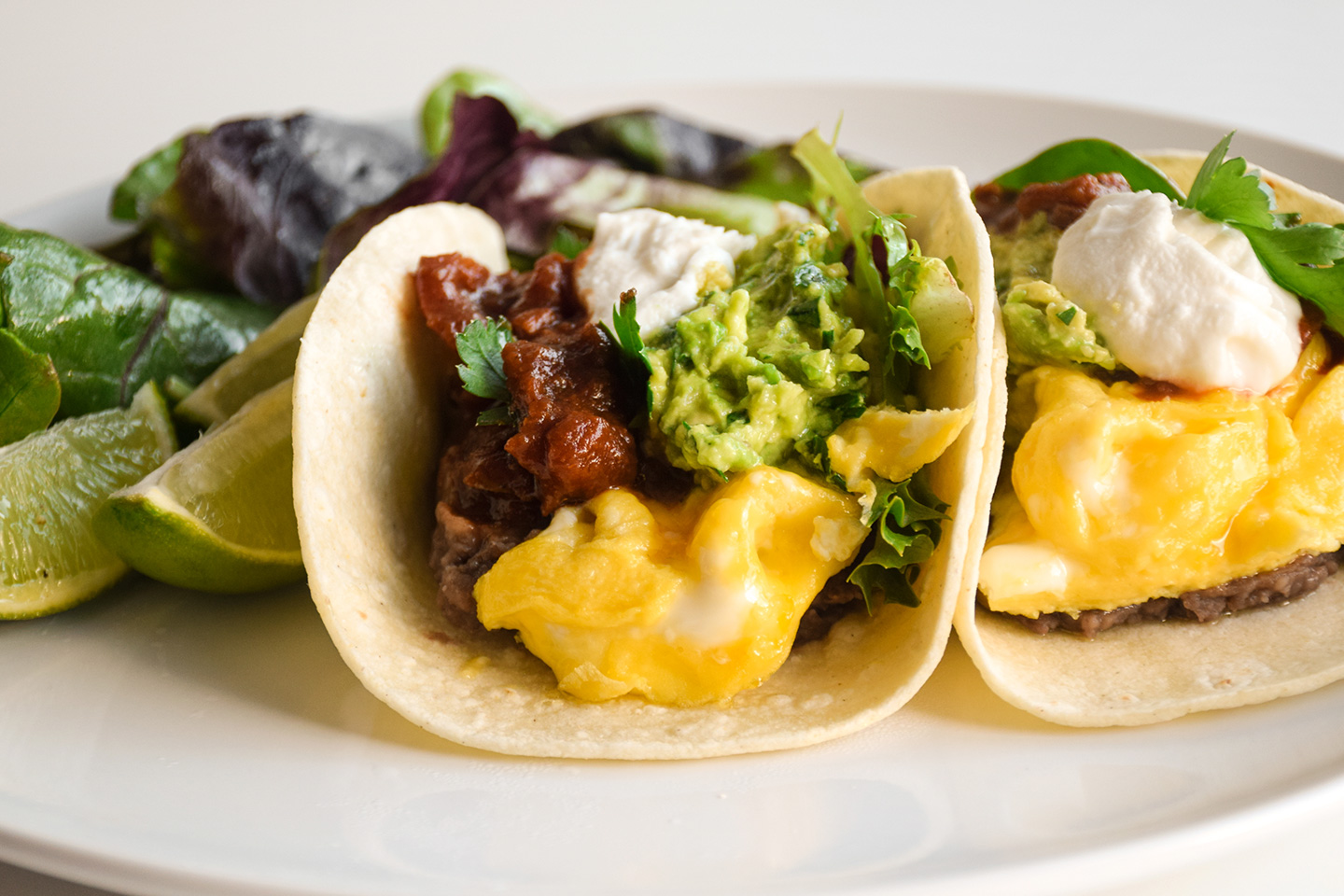 Ingredients: