Recipes
4-Ingredient Chickpea Flatbread (Socca)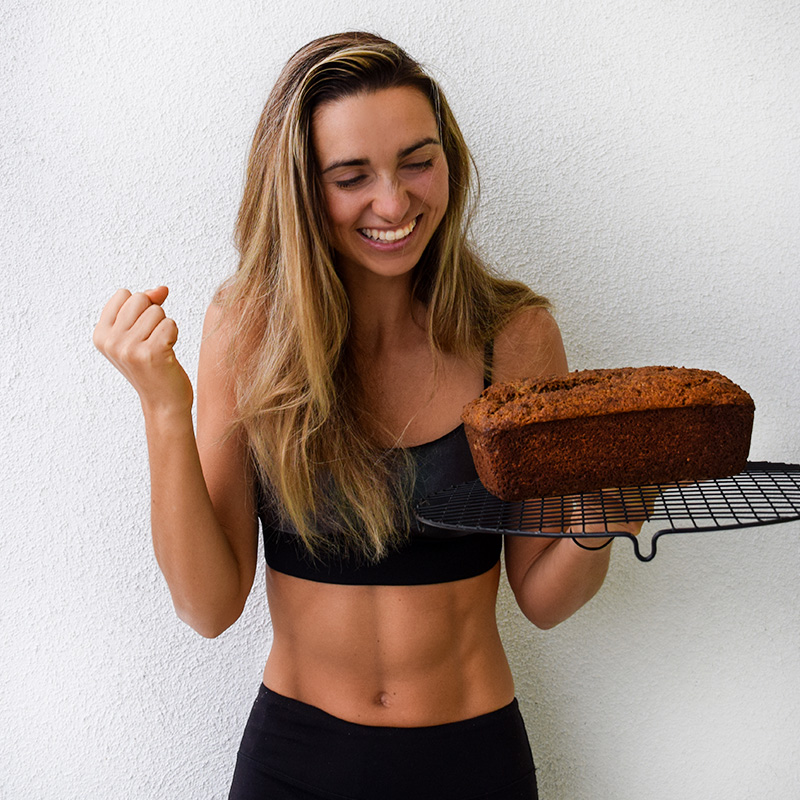 Valentina P
Difficulty

•

Time 20"
Imagine it: a crispy, slightly chewy, and savory flatbread made with only 3 main ingredients. Commonly referred to as Socca, this chickpea flatbread is one of the best street foods you can have in Nice, France. We've listed several flavor variations below, including classic, olive, and pesto. Enjoy as an accompaniment to soups, as a thin pizza crust, or as a snack with a little lemon juice squeezed on top. Keep in mind that the size of your cast-iron pan determines the thickness of the flatbread. We like to use a 9 inch skillet and split the batter in half to make two extra-thin and crisp flatbreads.
How To MakeDiet Type: Plant-based
---
Shopping List
Base

1

cup +

1

tablespoon sparking water (Note 1)

1

cup garbanzo flour (we use this one)

3

tablespoons olive oil (divided)

1/2

teaspoon salt Classic Variation

1

teaspoon dried rosemary Olive Variation

1/4

cup sliced olives

1/4

teaspoon garlic powder Pesto Variation

1/4

cup pesto
---
Instructions
Step 1: Preheat oven to 450°F. Place a well-seasoned cast iron pan into the oven to heat.
Step 2: In a bowl, whisk together the garbanzo flour, water, salt, and

1.5

tablespoons of the olive oil until there are no lumps remaining. Allow to sit at room temperature at least 10 minutes, so that the flour can absorb the liquid. If using the Classic variation, add in the rosemary to the batter now.
Step 3: Remove the hot pan from the oven and pour the rested batter evenly into the pan. If using a 10 inch pan, you can do this in

2

batches to make it extra-thin. If using the olive or pesto variations, scatter those flavor additions over the top of the batter in the pan. Use a fork to swirl the pesto over the top.
Step 4: Place the pan back into the oven and bake for 10 minutes, or until the top is golden.
Step 5: Set the oven to broil, and cook for 1 to 2 minutes to crisp the top and edges. Keep an eye on it to avoid burning.
Serve: Remove from the oven and brush the remaining olive oil over the top. Slice and enjoy warm with an optional squeeze of lemon juice.
---
Recipe Notes
Note 1: Regular tap water can be used in place of sparking, but the sparking water makes the batter slightly less dense.
Disclosure: As an Amazon Associate, we earn from qualifying purchases. There's no extra cost to you. We only endorse things we've personally used and highly recommend.
Nutrition
Dig it? Leave a review
Your feedback helps us offer better suggestions for you.
No comments yet
Your photo has been archived.
4-Ingredient Chickpea Flatbread (Socca)
PT20M
1 cup +

1

tablespoon sparking water (Note 1)
1 cup garbanzo flour (we use this one)
3 tablespoons olive oil (divided)
1/2 teaspoon salt
1 teaspoon dried rosemary
1/4 cup sliced olives
1/4 teaspoon garlic powder
1/4 cup pesto
Gluten Free
Vegan
4
Servings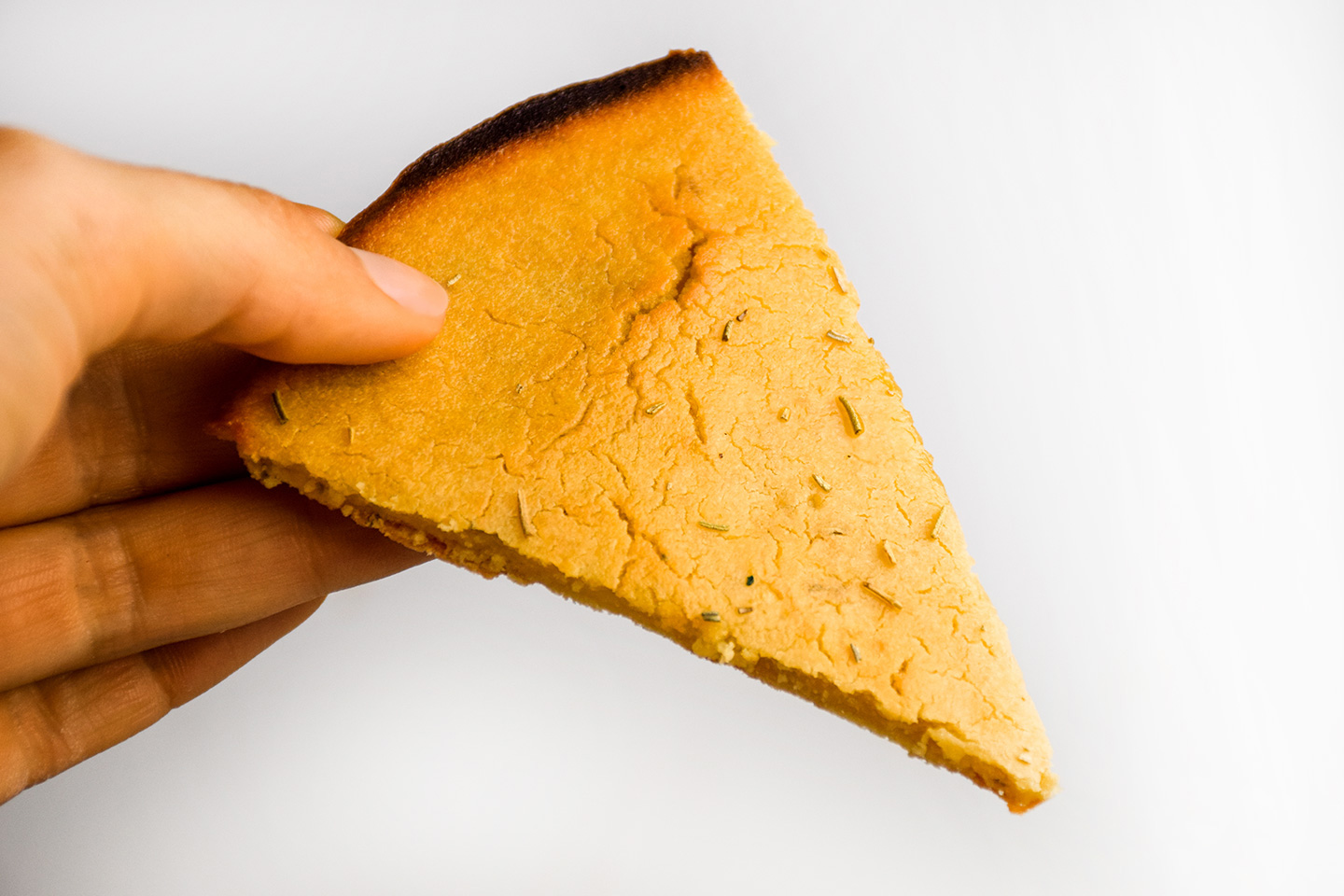 Ingredients: