Recipes
Mango Baked Chicken with Curried Tahini Sauce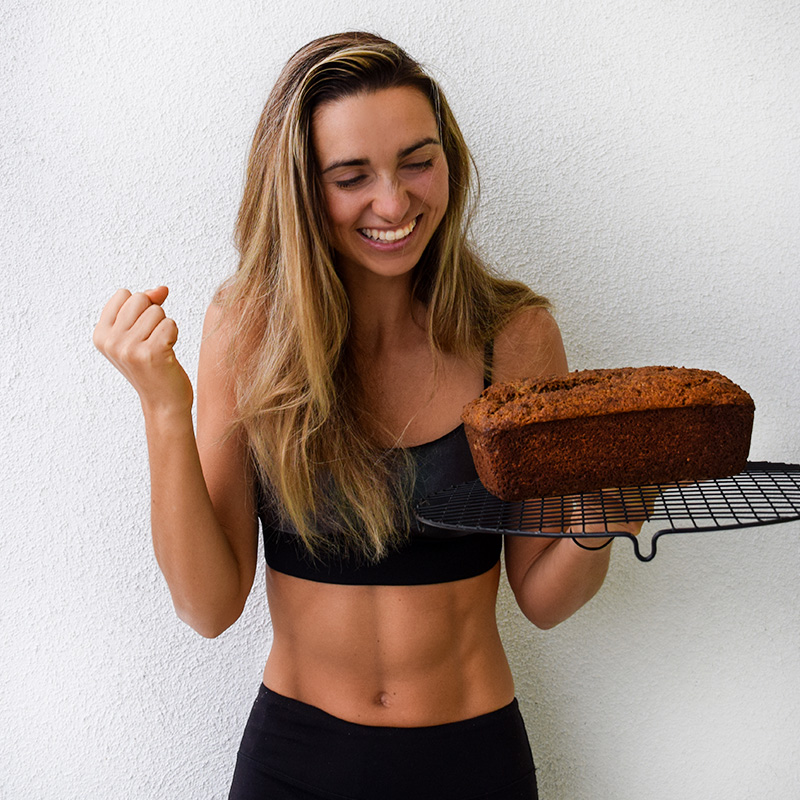 Valentina P
Difficulty

•

Time 40"
Boost the flavor of chicken breasts by coating them in a curried tahini sauce, topping them off with ripe mango pieces, and baking until they're perfectly juicy. The cooked mango looses it's acidity and takes on a softer, sweeter taste which pairs so well with the nutty tahini. I like to make double of the sauce and use it as a tasty dressing for a simple side salad.
How To MakeDiet Type: Paleo
---
Shopping List
Mango Chicken

2

(8 ounce) boneless and skinless chicken breasts

1

large ripe mango(es), peeled and diced

1

tablespoon(s) agave syrup or honey
fresh cilantro, taste (optional, for serving)
salt and pepper, to taste Curried Tahini Sauce

2

tablespoons tahini (Note 1)

1

tablespoon water

1/2

tablespoon apple cider vinegar

1/2

tablespoon lemon or lime juice

1/2

tablespoon agave syrup

1/2

teaspoon curry powder

1/2

teaspoon fresh ginger, grated

1/2

teaspoon dijon mustard

1/4

teaspoon salt
---
Instructions
Step 1: Preheat the oven to 375°F.
Step 2: Stir together all of the sauce ingredients in a small bowl until smooth. Coat the chicken breasts in the sauce and place the slathered chicken in an oven-proof casserole dish.
Step 3: Toss the mango pieces with the agave syrup or honey and scatter the mango pieces evenly over the chicken.
Step 4: Bake the chicken for 30 to 40 minutes, or until a meat thermometer inserted into the center reads 165°F.
Serve: Slice the chicken and garnish with optional herbs, salt, and plenty of pepper. Spoon any reserved cooking liquid over the top. Enjoy.
---
Recipe Notes
Note 1: A good tahini can make a world of difference in how this recipe turns out. The texture and flavor depends on the type of sesame seed used, the roast level, and how those seeds are processed. Look for a tahini that's light in color and very runny. It should taste rich and slightly sweet, not at all abrasive or overly bitter.
Nutrition
Dig it? Leave a review
Your feedback helps us offer better suggestions for you.
No comments yet
Your photo has been archived.
Mango Baked Chicken with Curried Tahini Sauce
PT40M
2 (8 ounce) boneless and skinless chicken breasts
1 large ripe mango(es), peeled and diced
1 tablespoon(s) agave syrup or honey
fresh cilantro, taste (optional, for serving)
salt and pepper, to taste
2 tablespoons tahini (Note 1)
1 tablespoon water
1/2 tablespoon apple cider vinegar
1/2 tablespoon lemon or lime juice
1/2 tablespoon agave syrup
1/2 teaspoon curry powder
1/2 teaspoon fresh ginger, grated
1/2 teaspoon dijon mustard
1/4 teaspoon salt
Gluten Free
Paleo
4
Servings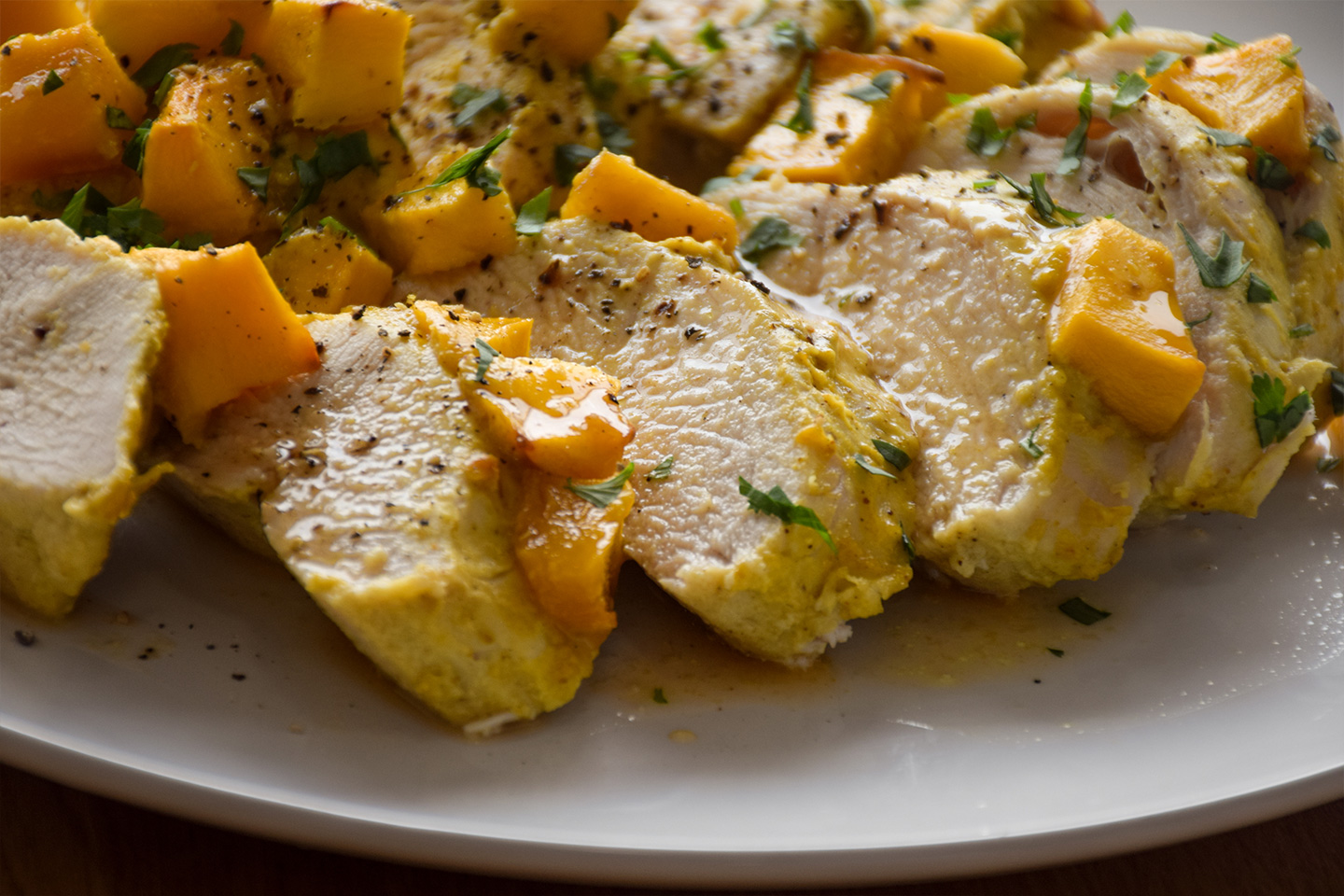 Ingredients: